How Can Brands Leverage The Power of Omnichannel Logistics
Modern buyers trends show that it's important to have a flexible and adaptable logistics network. All channels that engage with the customer or prospects should be targeted promptly and seamlessly to build trust and offer transparency. As per a McKinsey report, the omnichannel distribution is set to grow at 7% YoY, from $600 billion in 2019 to $840 billion in 2025. The omnichannel approach helps merge the marketing, sales, and logistics departments to create a strong foundation for order fulfillment. Businesses should now cash in this strategy to have a stronger hold in the market.
The traditional multichannel approach
Traditionally, multichannel approaches were used by most marketing companies that would choose TV ads, prints, email, billboards, and more to communicate with customers and prospects. However, the messaging delivered on each channel was unique, leading to a different sales opportunity. Here, the customer would have to search through multiple channels to find their desired information.
What is the omnichannel approach?
The word Omni stands for "in all ways, places, etc" without any limits. An omnichannel approach uses multiple channels but has the same messaging delivered across channels. This approach helps customers to be connected with a platform via multiple mediums without having to face any degradation in the quality of experience. Omnichannel logistics has become the rage as there has been a rise in eCommerce shopping. Combined with social media shopping, this allows customers to make purchases from multiple channels at their preferred place and time.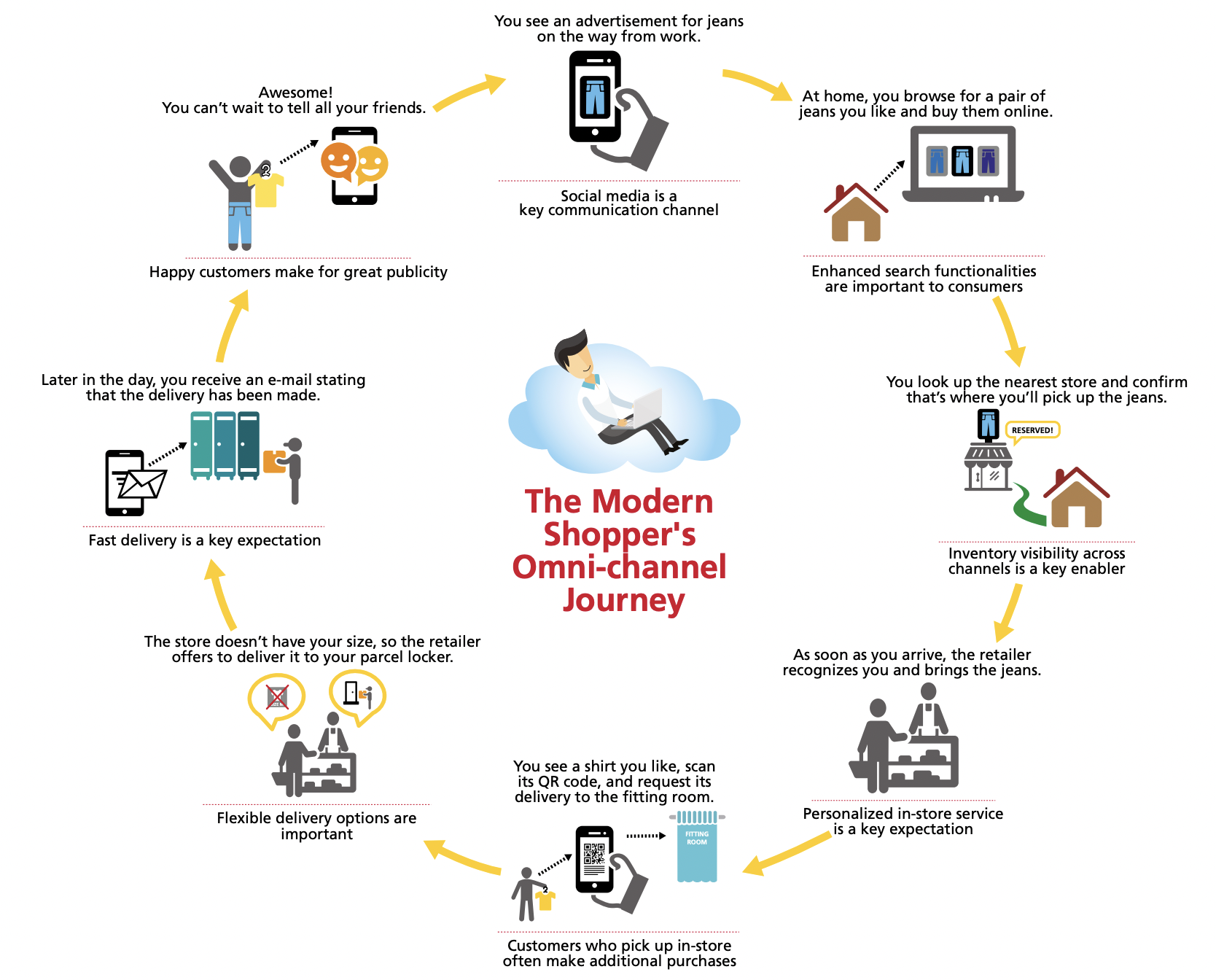 Credits: DHL
Key focus areas to develop a cost-effective omnichannel supply chain-
Whether your business is online or offline, to ensure a superior customer experience a business should focus on-
Enhanced speed and convenience.

High-performing cost-effective network.
Focusing on these two strategies can ensure your business reaches its desired growth and profit. 
Omnichannel use case in the warehouse:
Most businesses have started to keep track of their inventories at an enterprise level which helps improve inventory visibility and helps in dynamic allocations for order fulfillment. 

As customers are assured of faster deliveries and have better visibility of their orders, customer loyalty increases. 

An omnichannel warehouse will help build an intelligent and automated management system with easy in-scan, out-scan, labeling, crate optimization, and handling of deliveries and returns.
An omnichannel use case for cross-channel operations:
The customer wait time for deliveries has been on the decline. There has also been an increase in the use of automated parcel lockers and other smart storage deliveries for any-time pick-ups and returns. 

Carrier integration will play a crucial role in on-time deliveries and having omnichannel logistics software to handle deliveries is the need for the hour. Carrier integration will help connect with a 3PL carrier, ensuring the highest level of delivery service. 
The use of AI and ML will help with the collection of data points for future predictions for orders within a particular area for faster and cost-effective deliveries.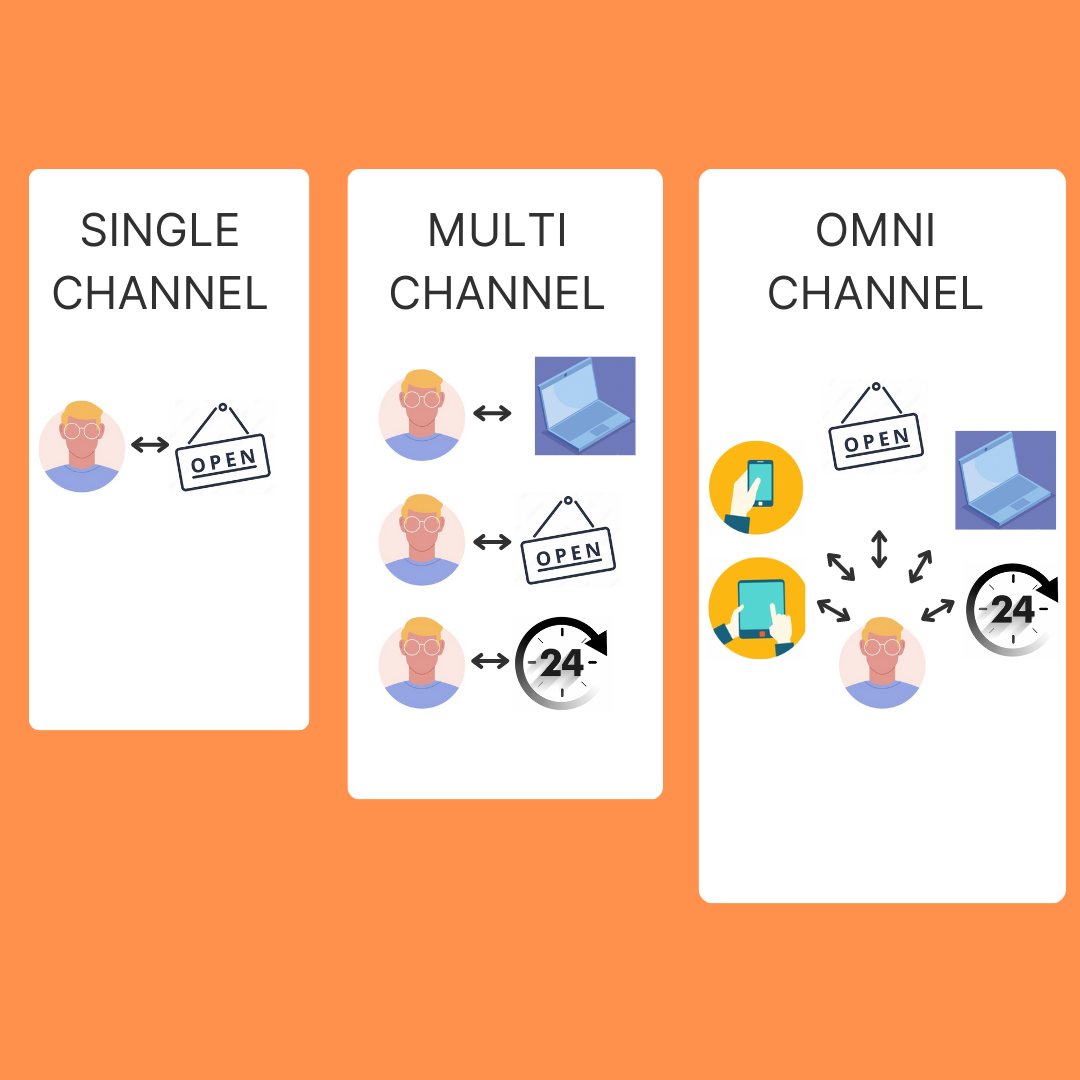 Leveraging Stores For Pick up and Delivery
The Omni channel business model will bring a fresh lease of life to brick-and-mortar stores. Stores have started to serve as fulfillment centers and buy online pick-up in-store (BOPIS). Both- The customer and store stand to profit from this program. As customers can easily pick up the item at their respective time. It also allows stores to showcase attractive items to customers reaching their store to increase sales.
Parcel Lockers: For Any time, Anywhere Deliveries
Customers no longer have the patience to follow store timings which have led to customers moving to online stores. Another unique innovation has to be the use of parcel lockers. They have helped simplify parcel collection and drop-off (order returns) 24/7.  Parcel lockers offer a personalized solution that's located at a convenient location to the customer's home.
How is LogiNext helping with omnichannel logistics technology solutions?
LogiNext helps clients rebuild their businesses with a reliable logistics solution. Some of the key omnichannel issues we solve for our clients include-
Warehouse Management System (WMS):

Get a seamless connection with your platform to track data of the warehouse configurations, helping with inventory management. This data can easily be shared with retailers and distributors to foresee any alarming situation and ensure a seamless order fulfillment process.

Integrations with Enterprise Resource Planning (ERP) and Customer Relation Management (CRM): ERP integration will help keep informed about vehicle tracking, order tracking, and selection of the best routes. This will additionally keep operations managers informed about order progress and notify customers about shipment progress. CRMs will offer complete visibility of customers' preferences and activities. They will help with documentation, invoicing, e-signs, e-pods, and records for customer satisfaction.

Reports and Analytics:

Get any-time access to reports and analytics with interactive graphs and tables to offer detailed information about the logistics. Be informed about the trip number, status, start date, end date, driver info., vehicle info., cash to be collected, and more.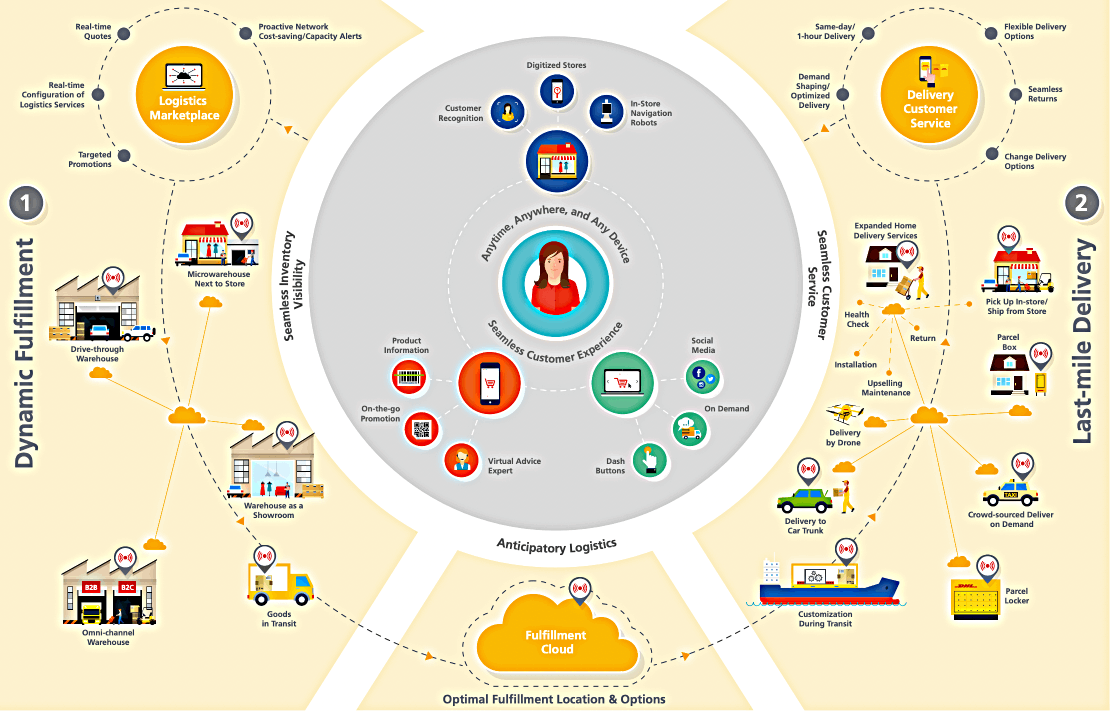 Credits: DHL
LogiNext helps clients with additional integrations like Transportation Management System (TMS), and Order Management System (OMS). These among the above-mentioned integrations will bring additional analytics and real-time management into the supply chain. Click on the red button below to speak with an expert.
34