Be it first mile or last mile delivery, real time communication is the key
Transportation and Delivery Management is one of the most crucial elements of our day to day life which doesn't get spoken about. Right from a burger being delivered to a customer's home to furniture being delivered or movement of goods from origin destinations to warehouses; goods and parcel movement is everywhere! And with the technology wave taking over logistics, brands and enterprises across the spectrum are undergoing a major digital transformation.
Challenges in the Current Scenario
When we're looking at movement and delivery of goods and parcels, a shipper can encounter problems like:
Delay in procurement of raw materials

Vehicle breakdown (in the first mile or last mile)

Driver Shortages (

in house drivers v/s outsourced drivers

)

Changes in order or cancellation of an order

Manual processes

Technical hiccups to ensure a smooth end customer experience
What is a Real Time Transportation Visibility Platform
Software tools that help companies and consumers be aware of where the goods or parcels are in real time is a Real Time Transformation Visibility Platform. Typically a suite of web and mobile apps, the platform connects shippers, carriers and consumers over a unified platform. 
Dynamic Order Batching, Dynamic ETAs
Now, real time visibility is a very large spectrum. In the context of this discussion, consider two scenarios:
Joey has ordered a burger from McDonald's from a particular mall and around the same time Joey's neighbor, Phoebe has ordered fries and coke from the same outlet. 

Delivery driver Tony is on way to deliver an iPhone to Terry but due to an emergency, Terry has to step out for an hour. 
In scenario A, there will be two delivery drivers going and delivering the two set of orders whereas if dynamic batching was possible at the restaurant's end, only one delivery driver could have been assigned and that driver's efficiency would double for that trip!
In the second scenario, the delivery driver would reach the destination to find that Terry isn't available but what if his driver app could have notified him earlier about Terry movement in real time? 
A Last Mile Technology Platform like LogiNext handles such situations with ease!
Also read: How is ETA for food delivery calculated?
Benefits of Implementing LogiNext Delivery Automation Platform
Improved Real time visibility Via Live Screen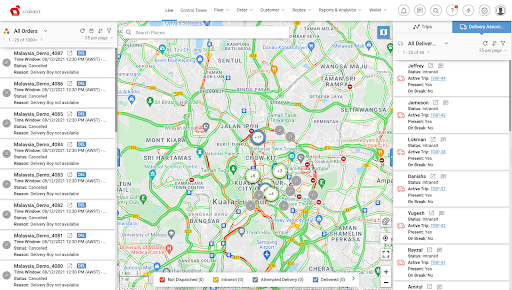 LogiNext's Live Screen is the heart of the platform on which all the operations are visible on a single glass pane. From order management to live map view to trips and delivery driver movement. 

Reporting Dashboard with Actionable Insights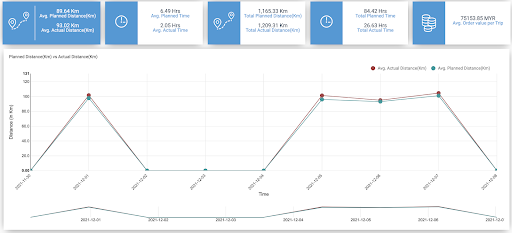 A lot of times, we know the problem but it becomes difficult to find the cause of it. With granular level data collection of orders and delivery management, the reporting dashboards on the LogiNext platform provide actionable insights. 

Driver App with Real Time Chat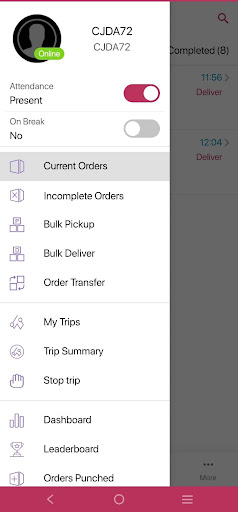 LogiNext's Driver App is equipped with a chat feature through which operation managers can communicate in real time with the delivery drivers.
Integration Marketplace for a Quick Go Live
A comprehensive technology integration marketplace allows you to integrate your existing systems with the LogiNext platform with ease. Right from an ERP like Magento to a Telematics like Samsara to ESRI API, the LogiNext platform is designed to be talk fluently with various technologies.
16