Why your delivery management tech platform needs a solid integration marketplace?
Managing home deliveries and logistics relies a lot on manual processes. And this leads to inefficiencies. Over the past decade and especially in the past couple of years after the pandemic, the use of technology and automation for logistics has picked up and it is one of the top 3 priorities for 81% of brands according to our survey of 300+ enterprise brands. And when organizations undergo this digital transformation journey, integration with different systems is very important. 
On-premise v/s SaaS and some context
Traditionally, organizations favored on-premise installations but over time, SaaS has turned out to be the clear winner because of numerous reasons ranging from high flexibility to more cost-effectiveness (read a detailed piece). 
Now, as a brand, you may already be using some technology and these might be systems you don't want to change. But these old systems don't give the modern AI-backed capabilities like route optimization, auto allocation, driver management, ePOD, and such that a system like LogiNext provides. So, what's the solution? 
Welcome, the integration marketplace. A delivery management system like LogiNext comes with a loaded integration marketplace which allows you to integrate with any of the new capabilities at a click of a few buttons. Here, we'll dive deeper into the kind of integrations that are available. 
What types of market integration will play a crucial role in your business?
As customer satisfaction takes center stage, businesses look forward to communicating with customers by sending them promotional offers, tracking links, and ETA for delivery through email, SMS, and WhatsApp. Operations managers get better visibility of orders, warehouse inventory, and payment details and ensure there are no-driver shortages using carrier integration. 
Email Integration- An email integration will help integrate your account with a bulk email service provider so you can communicate with your customer directly via email. LogiNext supports integration with SendGrid and SparkPost so that the business emails can be sent to your desired audience.

SMS Integration- SMS is the best and cheapest way to contact your client, customer, or management. Send personalized messages that will convey the messaging in the best way possible. LogiNext now supports a range of SMS integrators: Twilio, Gupshup, Solutions Infi, Value First, Onextel, Mobishastra, MSI Digital, FortyTwo, Concepto Movil, Orange, and Smscountry.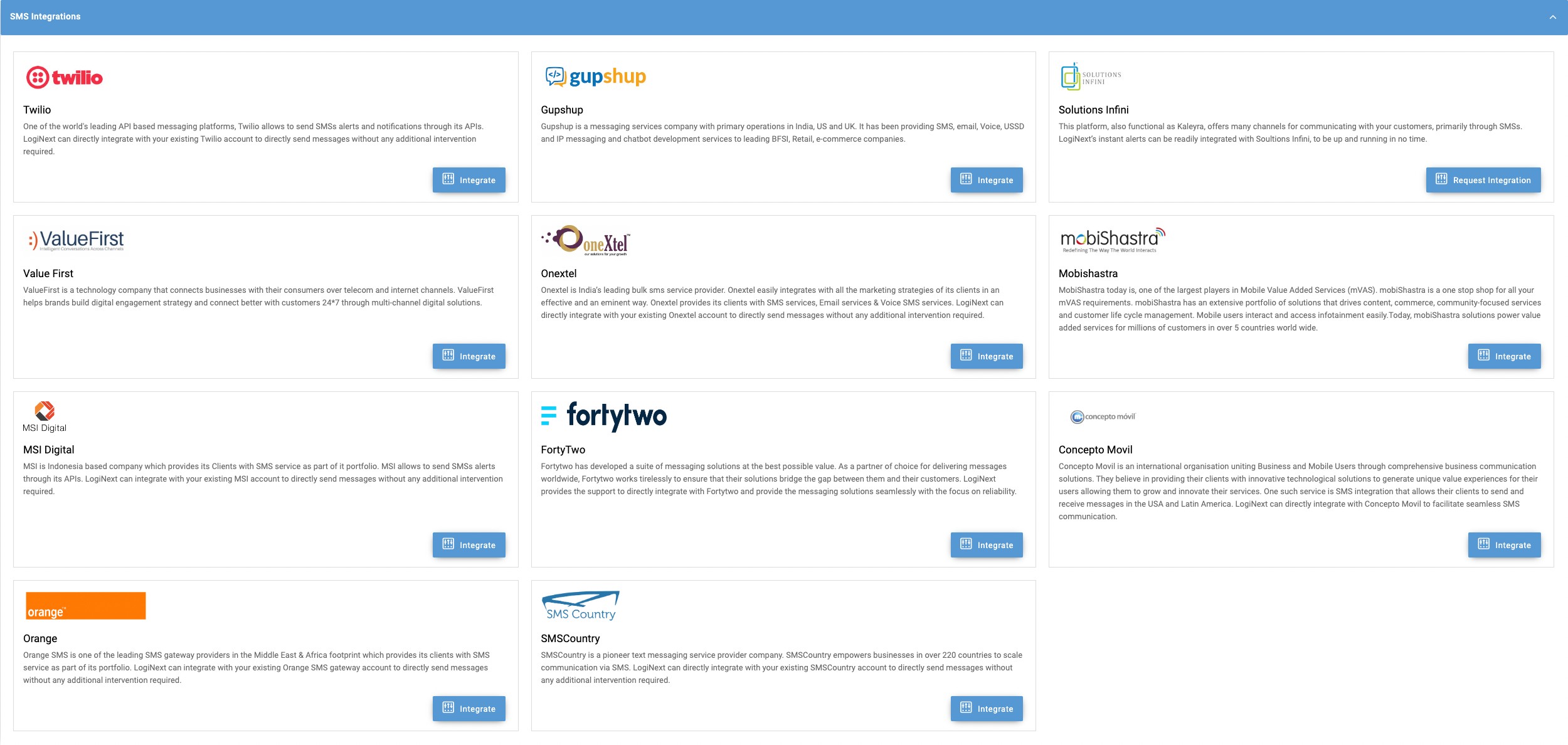 Whatsapp Integration- The craze for WhatsApp has been used by several enterprises and SMBs for customer communication related to order deliveries. It also has the edge over SMS marketing as there is no character limit and the addition of images or GIFs to help brand promotion.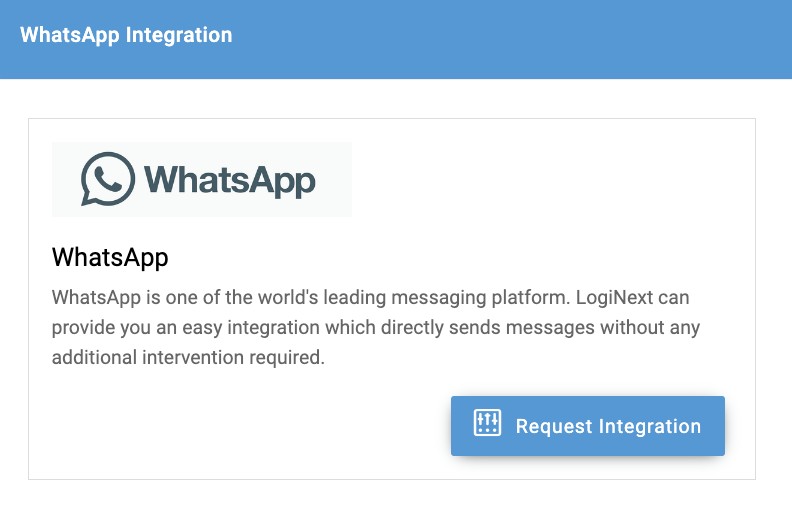 WMS Integration- Have difficulties with handling your warehouse inventory? LogiNext offers WMS integration with GreyOrange and JDA Warehouse Management to ensure you integrate the warehouse data into your database to ensure timely deliveries and no inventory-related headaches.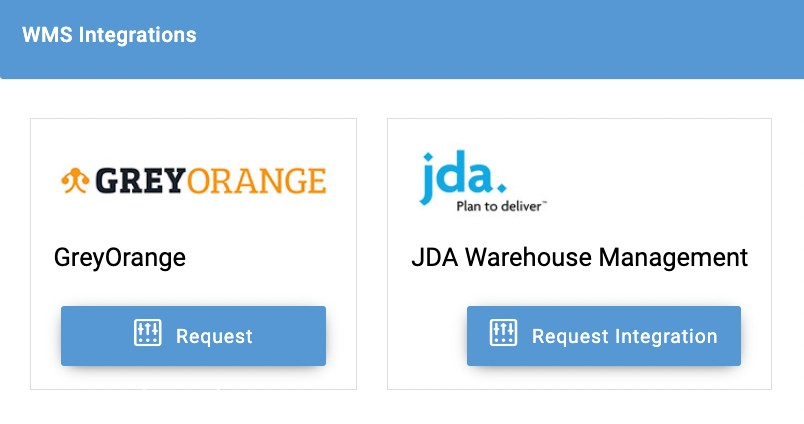 ERP Integration- Whether you are seeking to streamline your purchase orders or expense reports, invoices, and payables, with the help of the Oracle cloud ERP solution, you can be assured of getting the best marketplace integrator to meet your business needs.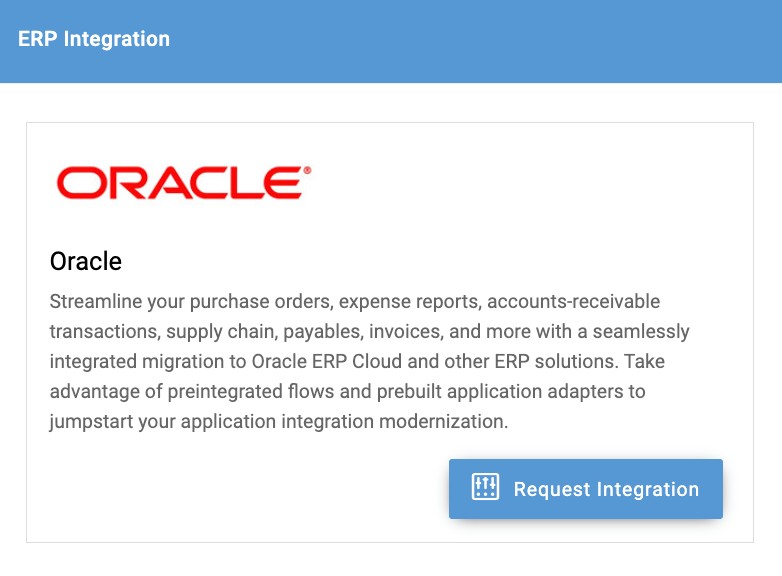 Map Integration- Route planning and route optimization are crucial for businesses to complete the orders on time and sustainably. Map integration helps companies send details like order ETA's, pinpoint customers' exact location, and more. LogiNext offers integration with Google Maps, Here Maps, and Open Street Maps to ensure drivers don't face challenges in delivering orders and offer customers an accurate ETA for order delivery.

Payment Integration- With the rise of digital payments, it has become a necessity for a business that offers an online payment platform for deliveries. Payment integration with apps like TrueMoney and eGHL allows customers to make online payments once the order is placed or after receiving the product. They add to the contactless delivery experience.

Single Sign-on- Since data security and privacy needs are on the rise; a single sign-on application is now a must to be integrated into your framework. An SSO login will help organizations better control and authenticate website visitors. Get marketplace integration with companies like Microsoft Azure, Google, Okta, and OneLogin to secure your operations.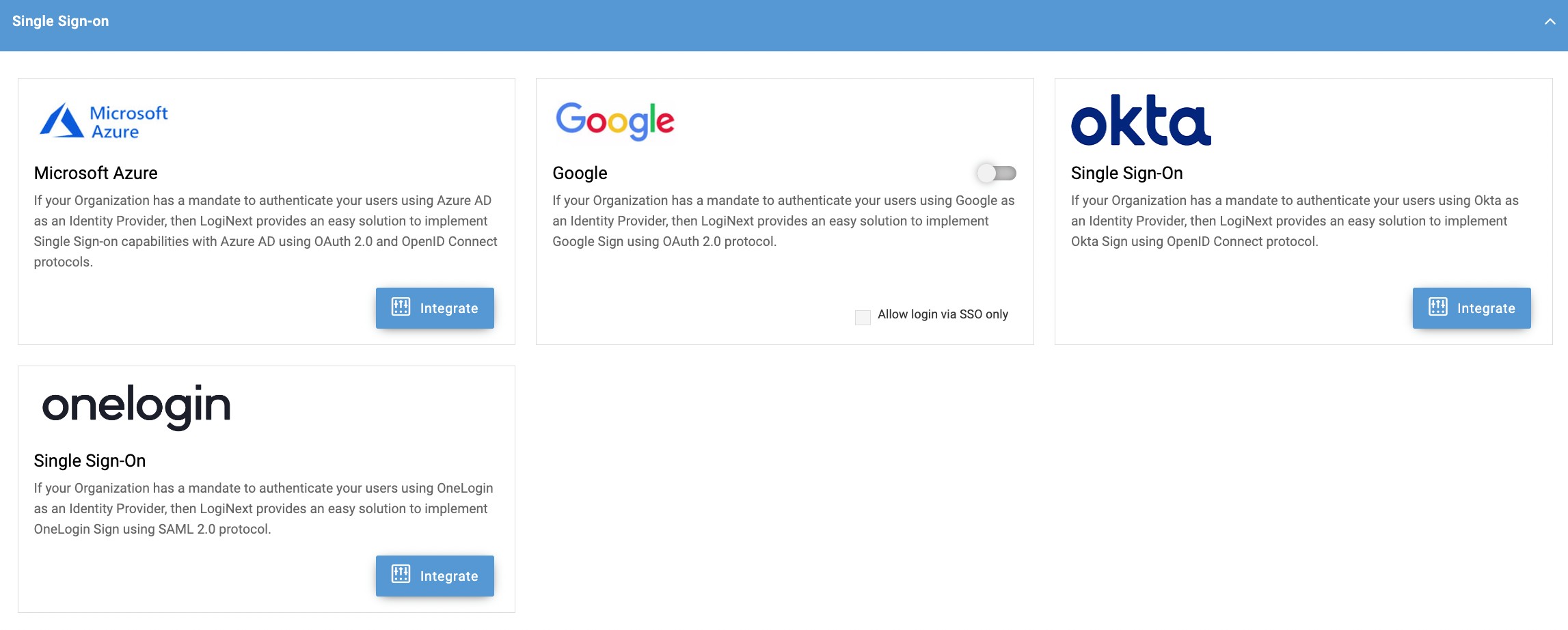 IVR Integration- It's essential to map the customer journey to crucial customer touchpoints to ensure continuous customer engagement throughout the order lifecycle. LogiNext offers integration with Twilio to send SMS alerts and notifications through API to improve customer experience.
Carrier Integration- Whether it be the delivery of documents, parcels, eCommerce, or food, the need for drivers is at an all-time high. As online orders surge, the need to have sufficient drivers to help get the orders delivered has become the need for the hour. LogiNext offers integration with carriers like GrabExpress,  Pandago, OrderIn, AusPost, True E-Logistics, XPO Logistics,  Aramex, Blue Marble Logistics, Capitol Express, Cardinal Messenger, Ceva Logistics, Crossroads Courier, DHL, DoorDash, Expeditors, FedEx, Flash, Geodis, JB Hunt, Just Eat, Kuehen-Nagel, Postmates, Rush 24/7 Courier, Ryder, Schneider National, Stadtbote, UPS, USPS, UberEats, VēLOX Express, and C.H Robinson.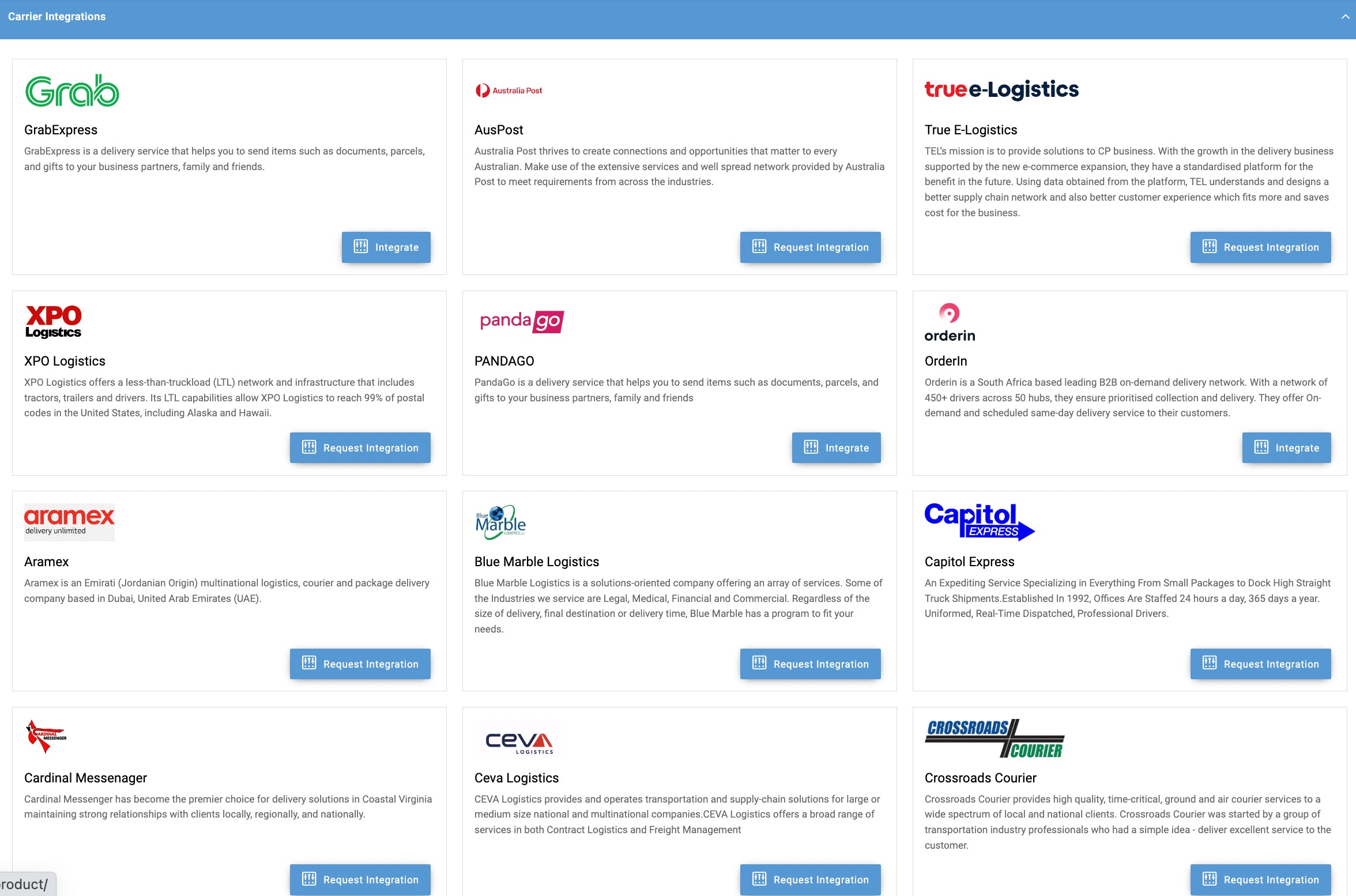 Check the complete list of carriers we can integrate by clicking here.
What do these integrations let you do? 
There are several use cases that a brand can overcome by using a logistics automation solution. Here are some of the top use cases:
Manage your orders on a real-time basis: As customer experience is the key, having a platform that displays the orders received in real-time is the key. Real-time synchronization of orders will ensure there are no orders left unfulfilled.
Quickly bulk upload driver details: Drivers play a crucial role in delivering your orders. Having your driver details uploaded will be the key that will help easily assign orders for hassle-free deliveries and segregation based on driver profiles. Using a carrier integration will help your business get help from 3PL/ 4PL service providers that will ensure your orders will always be delivered without having to deal with driver shortages.
Support for multiple accounts: An integration allows you to associate with various seller accounts easily. Numerous options enable the customer to choose his ideal integration to ensure smoother logistics operations.
Automate shipping and tracking: Send your customers real-time tracking details, billing information, shipper details, and more. This will help the customer stay updated on their order status, improving the customer experience for order deliveries.
Centralized view for orders, figures, and reports: A live dashboard is a perfect tool that helps your operations manager to get unified data access. Get updates related to orders received, in-transit, delivered, and returns. Additionally, get information related to sales that occurred daily, weekly, monthly, or yearly. This will help operations managers easily take the necessary actions without dwelling on paperwork.
As the logistics sector keeps evolving, market integrations have become essential for businesses to make the right decisions. LogiNext is a transportation automation platform that will help you meet your needs for visibility, route optimization, route planning, order management, and deliveries. LogiNext's platform has been used by 50+ countries, spanning 200+ enterprises. Click on the red button below to book a free demo and get a 14-day free trial.
31