Explained in Detail: Intermodal and Multimodal Transportation
Have you ever wondered about the ways in which goods are transported to your destination in such a systematic manner? Well, intermodal and multimodal transportation are the reasons behind seamless deliveries. Though many use these terms interchangeably, there are completely different. We want businesses to be clear about which mode of transportation can offer the best solution for their needs and also state the difference between them. 
The main modes of transportation for the business include trucks, and bikes (roadways), rail (railways), ships (cargo), and airplanes (airways). While some might use a single entity/contract to complete the entire transportation process, in some cases, it might be beneficial to use multiple entities/ contracts to meet the delivery requirements.
What is Intermodal Transportation?
Intermodal transportation is the process in which there would be a separate entity to handle the individual leg of the journey. This means there would be multiple stakeholders that would be responsible for the successful delivery of the goods, having their independent contractors. The customer would have to engage with multiple companies during the transportation process.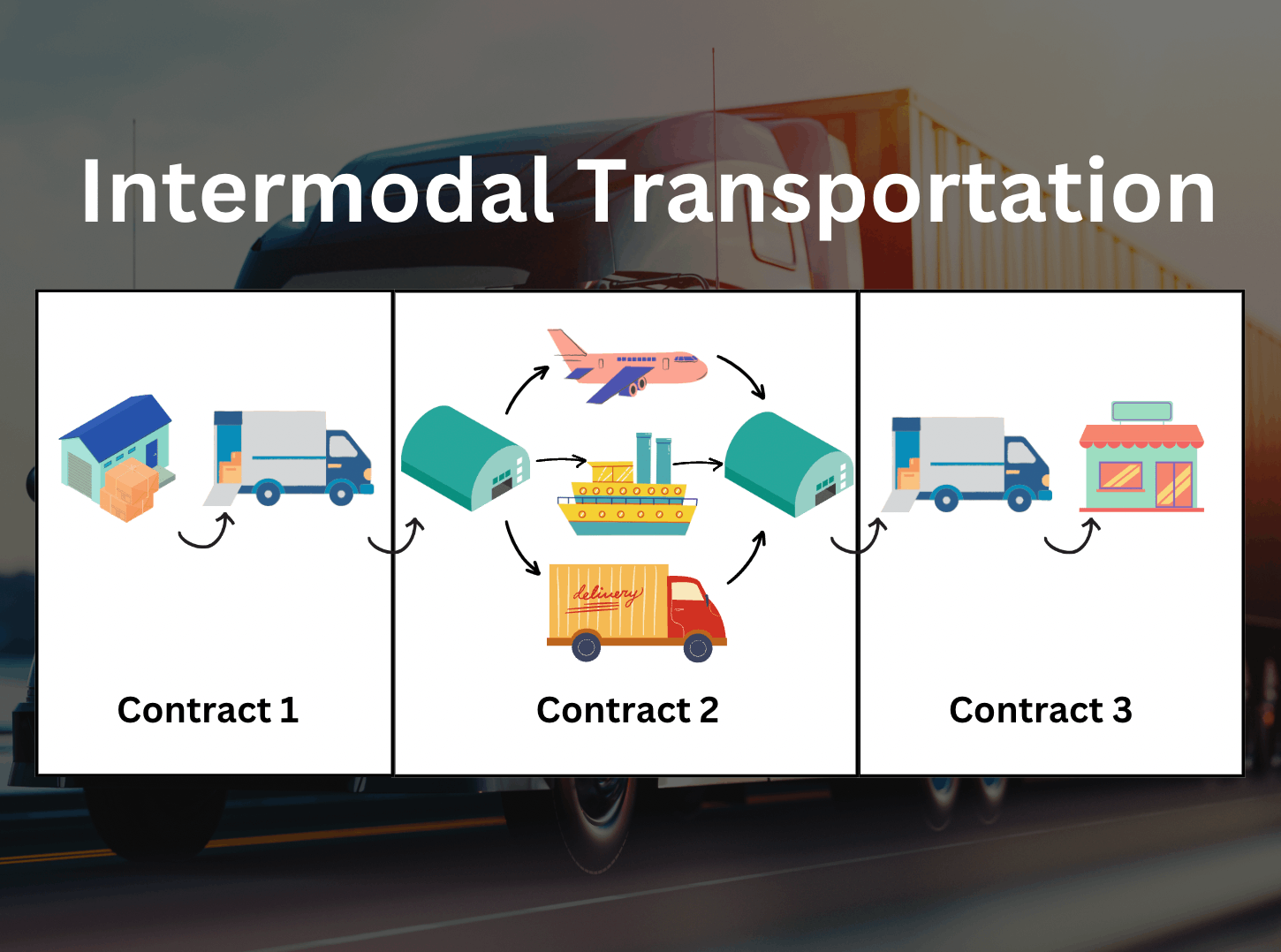 Advantages of Intermodal Transportation
The ability to choose a carrier for each transportation leg to get items delivered at lower rates.

Get more flexibility for the handling of your goods from one port/ warehouse/ distribution center to another.

Ability to choose carriers that can guarantee a reduction in carbon emissions.
What is Multimodal Transportation?
Multimodal transportation is the process in which the entire end-to-end journey of the goods to be delivered is handled by a single entity but under a single contract. They will be solely responsible for the delivery operation, even if 3rd party carriers are utilized to complete the delivery. The customer only has to engage with a single company during the entire transportation process.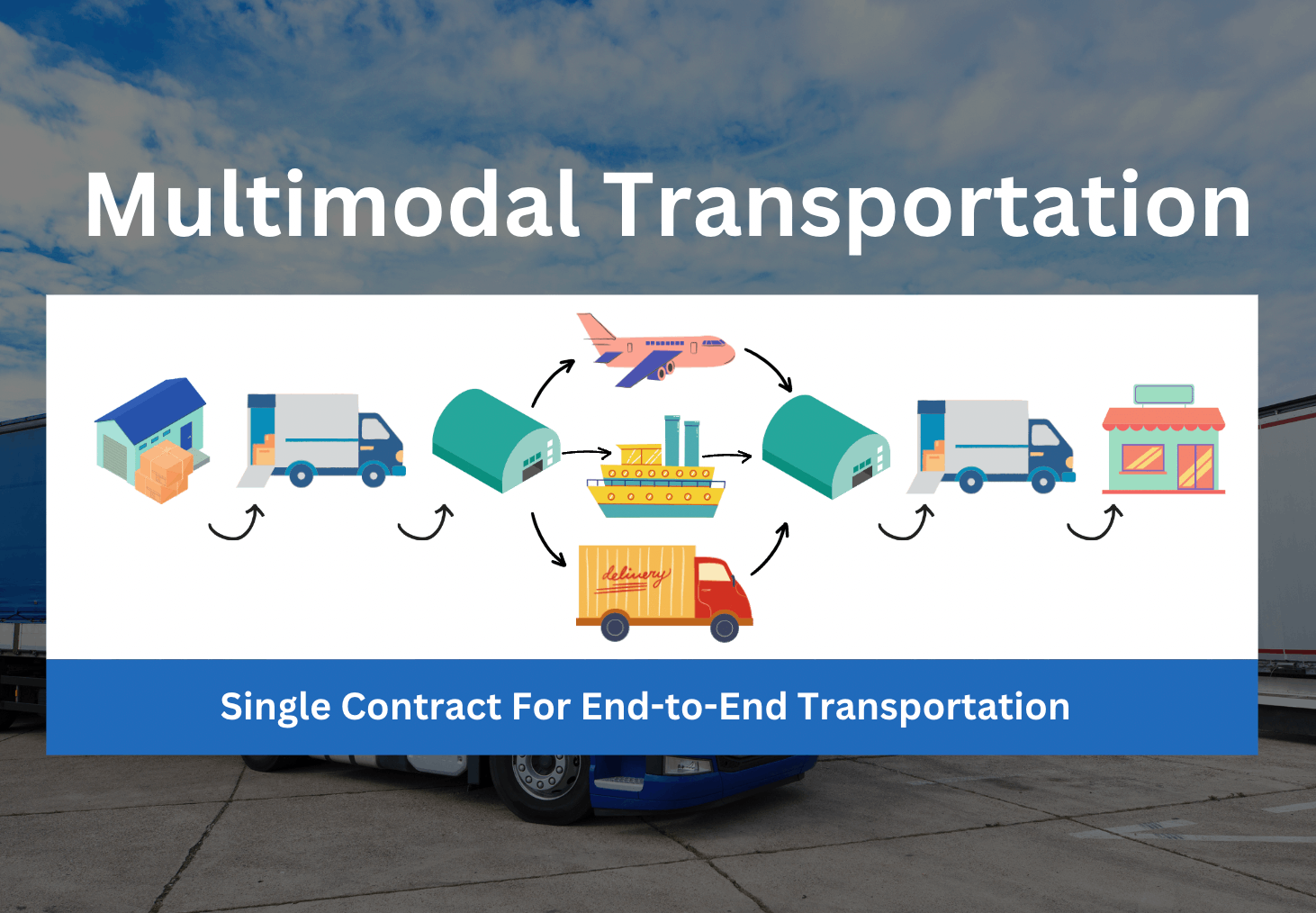 Advantages of Multimodal Transportation
Improved tracking efficiency as it's easier to track/ monitor the shipment for the entire duration using a single tracking link. This additionally helps reduce operational costs for businesses.

If you want hassle-free deliveries even in remote areas, multimodal transportation will be the key to help with the delivery. 

It helps reduce the logistics coordination to get the delivery completed (a single packaging document will do the needful).

Improved security (ensuring no damages to the package during transportation) and get complete visibility of the order being transported.
How can technology play a crucial role in transportation management systems?
Some of the most common problems that intermodal and multimodal transportation can resolve using technology include planning, tracking, routing, and contract management. Apart from these, some of the added benefits include
Use of a Driver App- Having a mobile driver app dedicated to your delivery drivers where they can easily communicate with customers and update the delivery stages will provide hassle-free transportation of the goods. Additionally, drivers can add their break times, view the order lists, transfer orders (on vehicle breakdown), and scan AWB, crates, and parcels that need to be loaded and unloaded to ensure faster and smoother operation.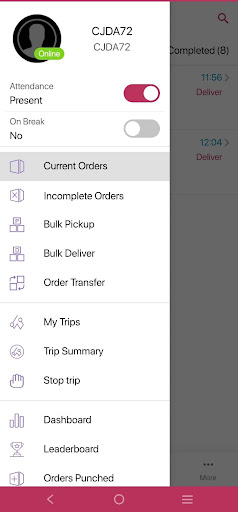 Route Optimization Using AI and ML- Time is money, and the use of AI and ML will help ensure the fastest routes are enabled to help carry out deliveries. Advanced route optimization software can help factor possibilities like the number of orders, multi-stops, traffic congestion, selection of the nearest drivers, location, etc., for faster and smarter deliveries.
Gathering Proof of Delivery (EPOD)- Whether it be a collection of cash, e-sign, or online payments, proof of delivery will help ensure the safe completion of delivery. Electronic verification is now a key part of the delivery tracking system as it keeps the business and end customer updated on the product status (delivery or marked for return).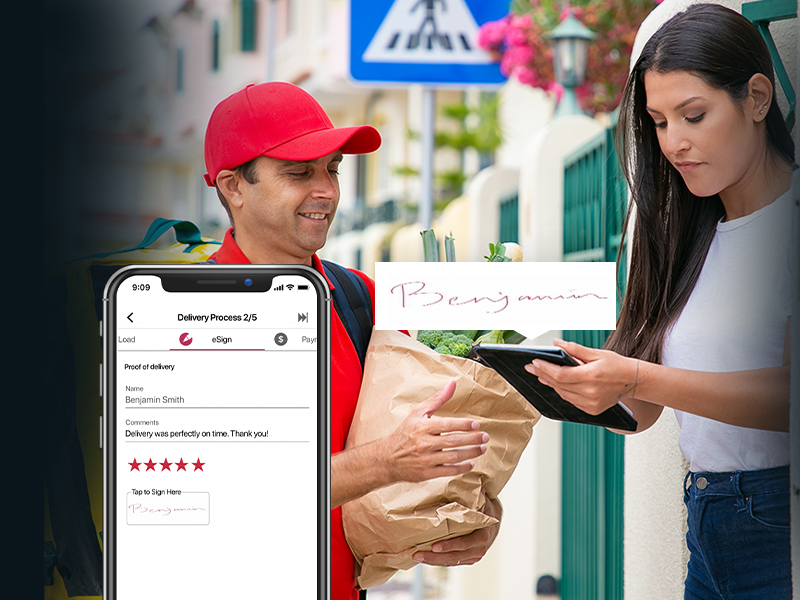 Advanced Reports and Analytics- Keep track of your fleet and see how you can improve fleet efficiency with reports and analytics. The overall summary analytics dashboard can offer you a complete analysis of the completed trips. This helps businesses understand the trends and factors that can play a crucial role in improving operational efficiency.
Improving Customer Experience- Providing customers with real-time ETA, tracking links, and feedback on delivery will play a crucial role in improving customer experience. The LogiNext platform allows businesses to keep track of communication sent to customers by analyzing SMS, email, and IVRs. Additionally, keep track of customer feedback, customer impressions, and clicks on promotional links for keeping customers engaged with the brand.
For any flourishing business, both intermodal and multimodal can play a crucial role in efficient transportation while having complete control over omnichannel deliveries. One can choose between the models as per their requirements for cost and speed. LogiNext offers sophisticated transportation management software that can easily handle intermodal and multimodal transportation. Additionally, get benefits of route planning and optimization, improve fleet visibility, and have specific freight rates and skill sets added for a seamless end-to-end logistics experience. 
12