What is White Glove Delivery? 5 tips to get big & bulky delivery right
With the eCommerce industry booming, there has been an increase in logistics and delivery companies that now tend to big, heavy, and bulky orders. The eCommerce industry has observed almost 3x to 10x growth in the past three years. One of the reasons for this is the customers are no longer just ordering groceries but also household appliances and electronic goods that include furniture, television, and cars online! For such special delivery use cases, white glove delivery is thriving and creating a buzz in the logistics and transportation sector. This is where field workforce management software can come in handy for dispatchers/ distributors.
By 2025, some of the top beneficiaries of field workforce management software will include retail, pharmaceutical, insurance, energy and utility, telecommunication, transportation, construction, and manufacturing. Read the white paper for a detailed explaination.
A modern customer seeks to get his orders delivered within the shortest possible time, ensure quality packaging, and also the availability of additional services like assembly and installation on big and bulky orders. No longer does the delivery stand to get the order delivered, but a process to ensure maximum customer satisfaction for a complete buying experience. LogiNext, with its field workforce management software, offers the best real-time visibility, carrier tracking, and route optimization to ensure the goods can be shipped to customers without any hassle.
What is a White Glove Delivery Service?
This is a premium service where delivery associates or technicians assemble or install the product in the consumer's home along with delivery. It is a service where the consumer is charged more but is essential in the case of delivery of items like furniture, refrigerators, dishwashers, and the likes. Sometimes, two or more technicians are required for installation and a logistics software like LogiNext doubles up as a field workforce solution in such cases.  

What is White Glove Service Attitude?
Wherever you choose a white glove service, you will see that your package will be treated with utmost care. These service providers would have the skill sets and experience to handle orders for big and bulky deliveries and fragile goods. One can be assured to get their goods thoroughly inspected and have protective packing that includes using wooden crates, bubble wraps, plastic wraps, cardboards, etc.

Tips for enjoying hassle-free big and bulky delivery for a white glove service using Field Management Software-
Automatic selection based on skill sets-
Traditionally, managers would have to deploy technicians as per the type of request received, such as service request, repair request, on-demand pick-up, type of delivery, etc. However, with help from LogiNext, managers will be free from the assignment of technicians manually, which will help remove manual errors and help managers focus on more important tasks. Our field service optimization software will help streamline the process for white glove delivery.
Type of service and product packaging-
When getting the deliveries made or an installation is done, the customer trusts to receive the product without any damage. As the competition rises, customers can choose between same-day, next-day, and standard deliveries to get their packages delivered. Proper packing would play a crucial role in ensuring that the big and bulky orders are not damaged during transit or loading/unloading. Packaging plays a vital role as it provides the first look to the customer of your product, enhancing the customer experience.
Real-time tracking of orders-
With an increase in online orders, real-time tracking has become the need for the hour. People like to get real-time tracking info about their orders based on order placement, shipment, getting ETA, etc. Having a seamless communication channel will ensure the best customer experience. LogiNext's field workforce management software will help managers assign tasks to their carriers on an impromptu basis, reducing the response time for any service request for a white glove delivery.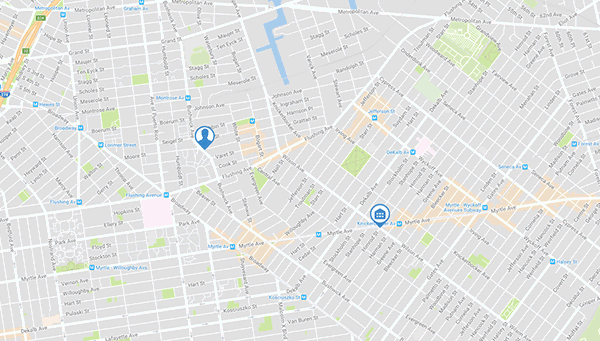 Selection of the suitable carrier (vehicle)-
Big and bulky delivery can become a headache if not carried out by selecting the appropriate carrier. Each carrier will have a load capacity, which it can carry, and the allocation of the carrier should be made as per the load capacity and size which can be handled. With help from LogiNext's field workforce management software, one can easily automate this process to ensure smooth deliveries of big and bulky orders.
Premium customer service-
A white glove service provider will ensure hassle-free and premium customer service to get the delivery made. LogiNext's field workforce management software offers services like scanning, e-sign, photo, online payment, credit/debit card payment, etc., during delivery or after installation. 
White glove delivery has been on the rise as it offers customers personalized service on big and bulky deliveries. This will help your business stand out from the crowd, helping you build a stronger brand with enhanced customer relationships. With help from LogiNext's field workforce management software, companies can now be assured to ensure big and bulky deliveries can be carried out seamlessly.
18