What is LTL Freight? And how can tech improve Freight Management?
Logistics requirements are on the rise, with online deliveries taking the spotlight. The need to transport goods, whether from a residential area, commercial area, warehouse, hub, or nearby store, has put additional pressure on the shipping industry to ensure smarter and more efficient deliveries. Several parcel services and logistics providers have started to offer lower freight costs, real-time visibility of orders, and convenient pick-up and deliveries to ensure maximum customer satisfaction.
Companies have come up with the idea of LTL freights to lower the cost of transportation, maximize the space utilization within the truck, and improve fleet utilization. LTL stands for Less Than Truckload, which is used when freight weighs between 150 and 15,000 pounds (up to 75 tons). 
One of the main benefits of people preferring LTL freight is the reduced shipping cost. Instead of using a smaller trailer to move goods, companies use a large trailer to store goods and have multiple stops planned to ensure the trucks work at maximum capacity, resulting in efficient fuel usage and customers getting orders delivered at lower rates- a win-win situation for both parties. 
Also read: Cheat Sheet For Delivery Companies for a Great Customer Experience
What are the advantages of using Less Than Truckload (LTL) freight for delivery?
LTL freight can be used to transport goods in multiple locations; the freight crate dimensions and weight, and type of goods to be transported will play a crucial role in deciding the trailer type to be used and ensure hassle-free delivery.
Enhance security: LTL freight operators will pack your goods in pallets and store them efficiently, which will not allow any damage to be caused to your goods during transit. 
Pay only for the space you use: Instead of paying for the whole freight/ carrier, pay only for the part/ space your goods would occupy.
Value-added services: Depending upon your LTL service provider, you can get additional services like liftgates and inside pickup and delivery. 
Also read: Why is 3d packing optimization a must for your logistics tech system?
Are there any cons to using LTL freight for delivery?
The main constraints customers face during Less Than Truckload freight shipping are:
Poor Visibility: Logistics companies cannot be sure of the time that will be taken to complete your delivery. The time taken will be dependent on factors that include the number of stops, organizing the routes, and arrangement of the goods within the freight for easier removal of goods.
Driver Shortage: Due to poor visibility, shippers are hesitant to scale their operations, and driver shortage can be observed, especially during demand spikes.
Also read: The ultimate glossary for logistics and supply chain terms 
Learn how technology can improve your LTL Freight Management Strategy
Choosing the best logistics software will improve the visibility of orders by getting them tracked on a single screen. Warehouse and store managers will have complete visibility of driver routes to ensure the best carrier performance, which improves on-time delivery.  
An Al and ML-enabled logistics software will help optimize routes and reduce GHG emissions. Geocoding can also be considered to get deliveries made at the fastest turn-around time possible.

Choose a logistics platform that enables transportation of orders based on special requirements such as temperature-controlled environments, handling of fragile and perishable goods, white glove deliveries, etc. Create compartments of different dimensions and capacities for optimum fleet utilization.

Get real-time analytics at the control tower and the reports and analytics dashboard to ensure all KPIs are met and compare with historical data to analyze the performance of your carriers.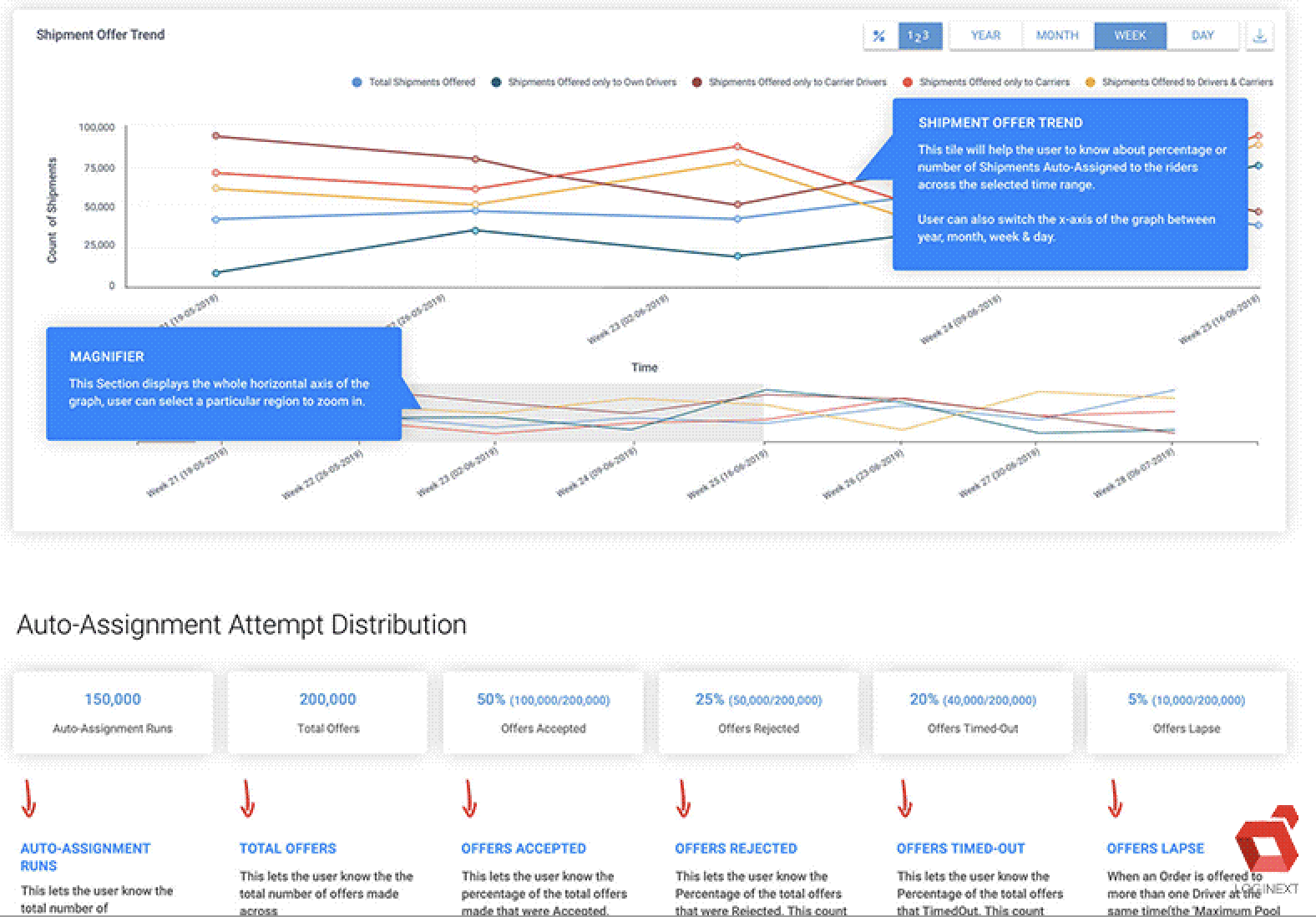 Check if managers can get the ability to change addresses related to customer pick-up and delivery even while the driver is en route to the address; this will help reduce the time spent to complete the deliveries.

Get additional services related to IVRs, SMS, emails, web application, proof of delivery, customization, dedicated support, training, etc., to ensure cost-efficient LTL Freight management.
LogiNext has been trusted by 200+ enterprises and has spanned across 50+ countries. We can assist with automating your enterprise freight needs for LTL with fleet tracking, route optimization, order management, etc. This will help lower transportation costs, improve fleet efficiency to handle higher delivery volumes, and offer greater predictability and visibility for LTL freight deliveries.
Why wait any longer? Let LogiNext fulfill your LTL freight requirements.
41