How Cloud-Based Tech Is Changing The Fleet Management Landscape
– by Guest Author: Jennifer Gannon-Seitz
A successful and profitable transportation business in today's hyper-competitive marketplace runs on technology. From automation to IoT to in-fleet GPS vehicle tracking tools, technology is the secret sauce to help fleet managers achieve goals across their organization. As technology becomes deeply ingrained in the business operations, cloud-based tools lead the charge toward a new and improved fleet management landscape.
Reasons Why Cloud-Based Tech Is Mission-Critical For Fleet Managers
The rapid growth of the fleet and automobile industry
Stiff competition to acquire the major market proportion
A major focus on cost reduction and resource utilization
Tech investment is on track to increase an average annual rate of more than six percent from 2017 to 2025, according to PwC reporting
Recommended Read: What's Up There In The Clouds? Benefits, Innovations, And The Most Customer-Centric System
Ways Cloud-Based Tech Is Innovating Fleet Management
1. Tracking goes next level – Knowledge is power and nowhere is this adage truer than when it comes to fleet management. Using a combination of digital tools, fleet managers can optimize fleet tracking even in times when connectivity is a challenge. GPS trackers have become more efficeint with the cloud connectivity. Live fleet tracking, with the latest in connected technology and software, takes end-to-end fleet movement visibility to the next level. Despite varying levels of wi-fi connectivity, a fleet manager can still stay real-time with their fleet's locations, ETA, and status with laser-sharp precision. 
2. Infrastructure challenges solved – Investing, maintaining and continuously updating IT infrastructure is a challenge for nearly every business in every industry. By tapping into the decentralized power of cloud technology, carriers can streamline their business operations without being bogged down in IT demands that may not see a return in their investments. Cloud-based technology can offer fleet managers a way to reduce costs, save time and free up space requirements. And all this within in a single screen. This means that managers can control their entire fleet and all their drivers, as they move on ground, from a single interactive dashboard.
3. Tech that scales as you scale – Your transportation organization's growth trajectory won't be held back by technology limitations if you're using a cloud-based system. While you are able to match your existing technology with your current size and scale, growth is easier to achieve with the flexibility that cloud-based tools offer.
4. Pay special attention to risk mitigation – From changing and demanding regulatory environments to the increased attention to cybersecurity, transportation companies face a multitude of risk obstacles. With expansive insights, reporting mechanisms and deep recordkeeping tools, cloud-based technology offers up a solution that can help businesses address this issue even if they don't have the tech talent in-house to help them mitigate against these challenges.
5. Better customer relationships – Moving to the cloud makes it easier to connect mission-critical systems and eliminate duplicated work. Perhaps nowhere is this more beneficial than in integration with customer relationship management. Beyond simple connection with your accounting and tracking systems, deep, cloud-based CRM integration makes it easier for your sales and customer service reps to set up and track customer journey funnels.  
6. Data preservation & business continuity – Natural disasters, service outages, and other unforeseen occurrences are facts of life for any business. Cloud-based Software as a Service (SaaS) platforms and data mirroring not only ensures your day-to-day business can continue when something goes wrong, they also protect the treasure trove of information you've collected over the years.
Recommended Read: Top 3 Logistics Management Trends Taking Center Stage In 2019
Fleet managers who want to stay competitive in this ultra-competitive environment are finding a solution in cloud-based technology tools. While transportation operations continue to delve deeper into the use of these tech tools, they will enjoy a reduction in operational time and costs, easily scale when the time is right, protect themselves against risk and ultimately improve their bottom lines.
—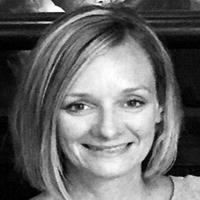 Jennifer Seitz is a writer for TechnologyAdvice.com. She is a marketing & content strategist with over 10 years of helping businesses develop their voice, brand and improve their marketing strategy. Jen has a background in large corporations and scrappy startups and currently hangs her hat at the agency she founded, the Content Workshop.
101
1