What's ELD Compliance? And It's Importance in your Supply Chain
Ever since the freight industry has moved away from paper logs, ELD or Electronic Logging Device has come to the forefront. Driver safety (considering working hours and driving behavior) has always been a grey area, and ELD has come a long way to ensure transparency. ELD has helped improve driver safety and fleet efficiency, a win-win situation for drivers and businesses.
What's ELD?
An Electronic Logging Device (ELD) is hardware that's attached to the carrier vehicle (bikes, vans, trucks, etc.) to monitor driving hours, and driver behavior and record working hours. This can be taken into consideration by operation managers to ensure the smooth functioning of their delivery fleet.
What Information Does ELD Store?
ELD directly communicates with the vehicle's engine control unit (ECU) to ensure data is recorded. Some of the most commonly used information by businesses to improve driver safety and fleet efficiency include:
Vehicle information

Insurance details

Real-time location details

Distance traveled

Engine start/stop notifications

Driver details

Hours of Service

Driver attendance 

Driver's license and certifications

Driver shift timings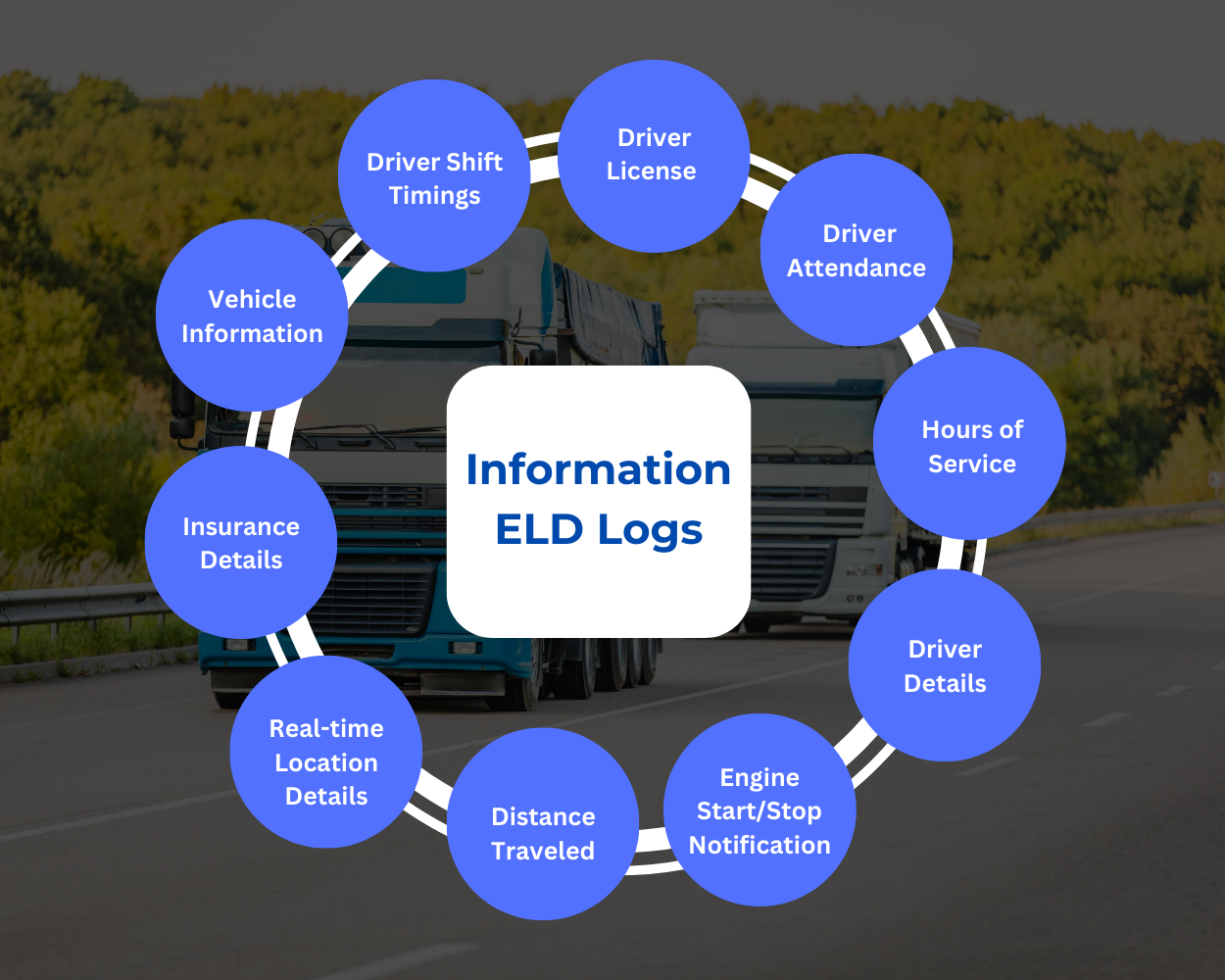 The ELD data is updated in real-time and helps the operation team keep track of driver logs and ensure they meet compliance requirements. The information is displayed on the dispatcher web application and on the driver app to maintain transparency.
Requirements and Exceptions for ELD:
While ELD has been made mandatory for the freight industry, there are some exemptions for the addition of ELD.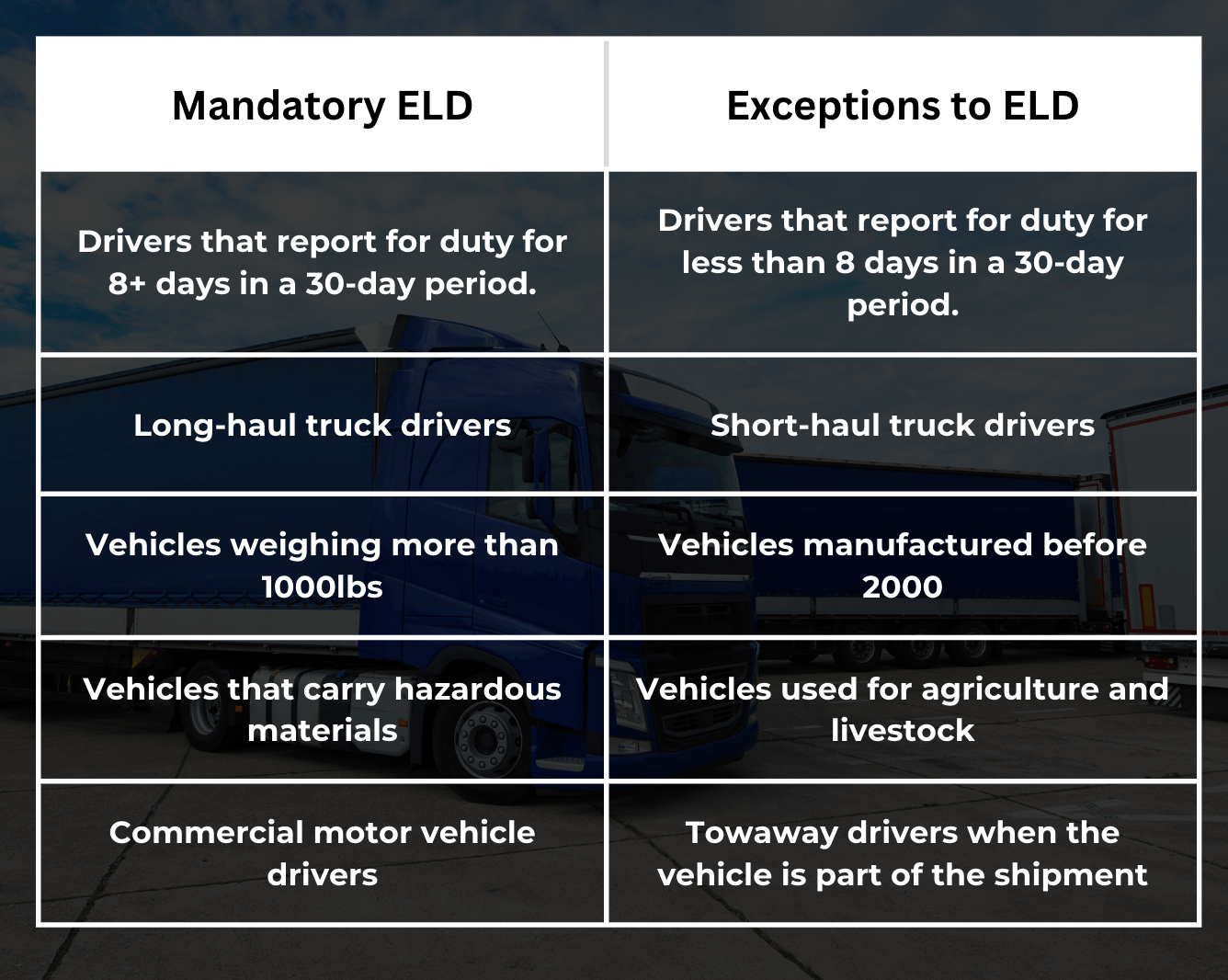 Also Read: How to pass roadside ELD inspection without violations?
Benefits of ELD for Logistics Operations:
ELD has become a crucial part of the freight industry. They have become fleet managers' key to improving driver safety and meeting compliance requirements. Some of the benefits of ELD include-
Improved Fleet Efficiency- Fleet managers get detailed information on driver location, areas they have served, and know about their driving behavior. Additionally, managers get information related to engine idling, vehicle maintenance, route planning, and optimization for sustainable deliveries. LogiNext's fleet configuration module helps set-up fleet specific settings based on driver skillsets, license validity, insurance expiration dates, and more.
Improved Driver Safety- The ELD was mainly introduced to help improve driver safety. As it helps keep a log of working hours, it helps assure drivers are not fatigued, leading to fewer accidents. Businesses can help train their drivers on the best driving practices to ensure safe driving across the fleet. LogiNext has integrated a driver check-in and check-out in the driver app which helps keep track of drivers' operational hours, break time, etc. 
Carrier Vehicle Insights- Another headache for operational managers was keeping track of vehicle licenses and insurance. Electronic logging devices can keep track of any discrepancies which will help in timely interference to avoid vehicle breakdowns. Managers will have lesser headaches inspecting each vehicle to ensure maximum fleet usage.
Meet Compliance Needs- If you have your own fleet for deliveries, ELD will ensure all the compliance requirements are met. If you use 3rd-party carriers, you will have better visibility of drivers and their hours of service. 
Digitize Logistics Operations- Operations managers can now easily track driver attendance records, hours of service, vehicle maintenance records, and more. This helps the organization reduce paper usage and have a digital environment, saving time in manually entering the logistics details. Our unique reports and analytics dashboard also measures compliance achievement by delivery associates to ensure action and corrective measures are taken.
The use of a Federal Motor Carrier Safety Administration (FMCSA) verified ELD will help your fleet be compliant with the latest compliances. Managers can now track and monitor driver activities to ensure safer and more sustainable driving.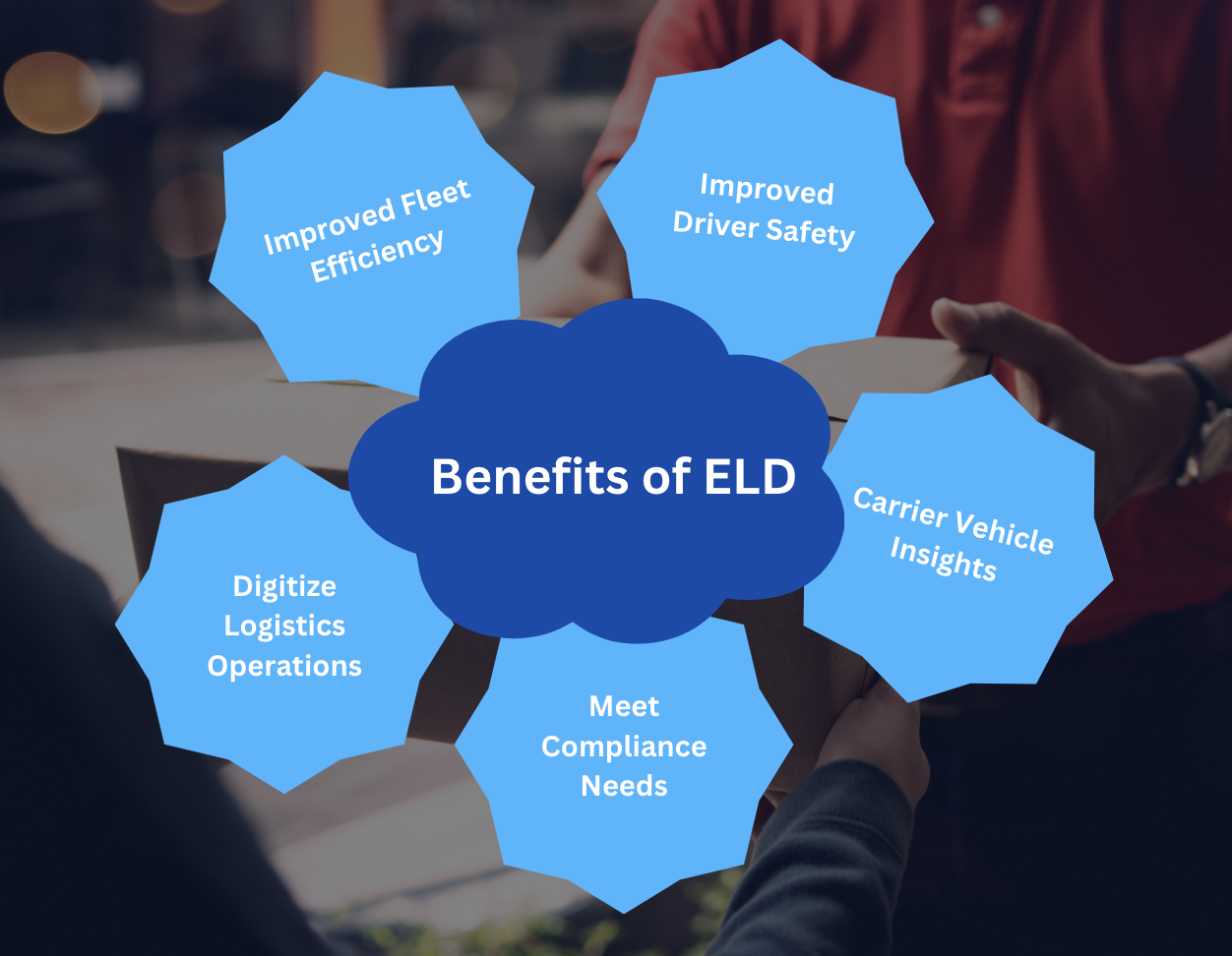 A Delivery Management Solution to Integrate ELD:
LogiNext offers the best delivery management solution to meet ELD implementation in the trucking industry. With features like scheduled planning, route planning and optimization, real-time fleet tracking, and analytical reports of each trip mapped to drivers will get you all the details needed to meet compliance. Electronic logging devices additionally help improve driver accountability, helps the carrier remain FMCSA verified, reduce overtime, and lower maintenance cost to make the best use of the resources.
10