Tips from UPS in Building a Fully Automated Courier Management System
United Parcel Service (UPS) is a leading courier service with one of the best logistics frameworks that helps them successfully deliver more than 20 million packages each day. For increased control and data analytics, the company has incorporated high-performance technology to streamline its package, tracking and delivery system. With robust field service management software and efficient courier tracking software, UPS has risen to the ranks as one of the most efficient and widely used couriers services in the world. LogiNext is proud to be part of this journey as a partner in progress for UPS. With a robust automated courier management system framework, UPS is a leader in building tech savvy systems for efficient courier, express and parcel mangement.
If you are looking to create your automated courier management system, you might be wondering what underlies the structural integrity of the logistics chain. From dispatch to delivery and even consumer interactions, a powerful administrative capacity is a foremost necessity.
In this post, we will cover a few tips to build a fully automated courier management system. We will explore how the right technology can automate business processes and position your courier service for success.
1. Defining and Mapping Requirements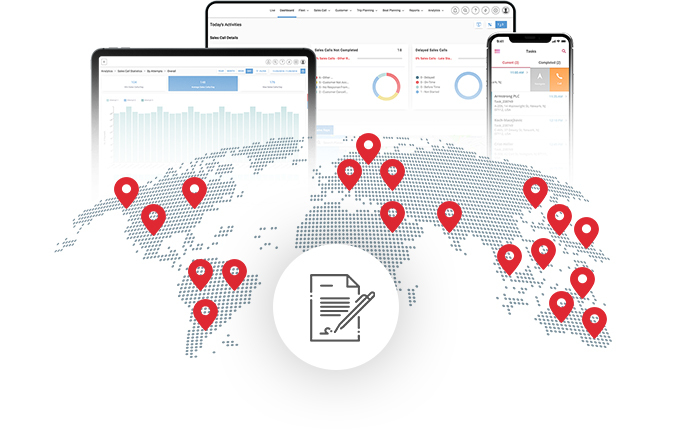 Before you decide to invest in a courier management system, you have to figure out the scale of your operations. You must be aware of delivery route optimisation software that can forecast the best logistics operations. Your company should have an efficient GPS vehicle tracking system to maintain all records. All personnel involved in the supply chain should be administered through a secure, centralised system. With the best route management system, your operations should be continuous and efficient.
Numerous aspects make up a fully automated courier management system. A logistics framework is fundamental from the first order being placed to the packaging, tracking and automated dispatch. Hence, you must jot down a solid plan before you begin the process of digitising and automating your existing logistics operations. Be sure to consult a leading logistics solution expert with your idea for a cost-effective and transformational implementation of a tech-driven, data-driven automated courier management system.
2. Digitisation and Optimization of Logistics Operations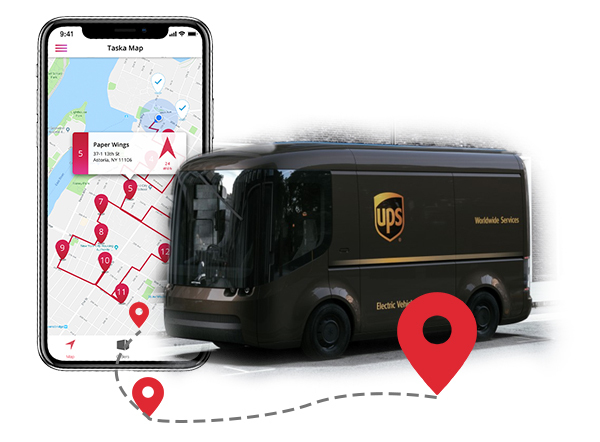 Thanks to the internet of things, the digitisation of businesses has led to increased control and automated business operations. When you plan to create a fully automated courier management system, you will be preparing for an endless cycle of efficiency. However, the process of digitisation should have already started. The latest technology frameworks are relatively easy to install and incorporate a fully automated delivery route optimisation software, but it requires training for the professionals monitoring operations.
Digitalisation is made easier when you move your data, assets, supply chain management, workforce management and documentation processes to the cloud. With a secure cloud infrastructure, you can implement enterprise solutions to scale up according to the needs of your growing business. In the process, you have to consider every aspect of your business that would benefit from digitisation.
3. Building a superior digital end customer experience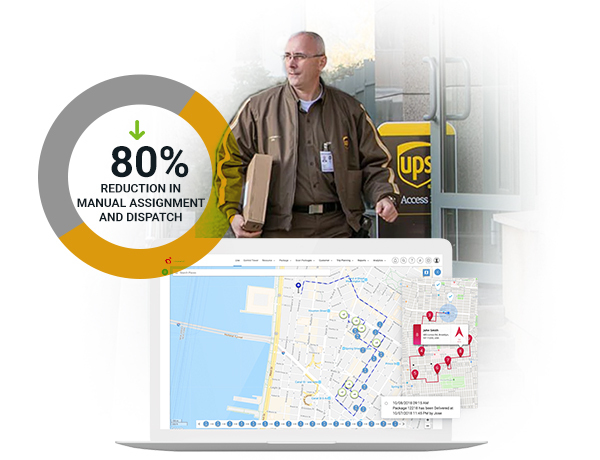 One of the biggest lessons from UPS's success story is a flawless enc-customer experience. With dispatch tracking software like LogiNext Mile, you can integrate seamless communications between packaging, tracking and delivery. You can also offer consumers an omnichannel experience, with access to real-time data about their order. Additionally, you will implement various technologies like delivery route optimisation software, weather forecasting, automated SLA compliance, and more. Your goal for a fully automated courier management system is to cover every aspect of the demand and supply complemented by automation technology.
4. Building a culture of technology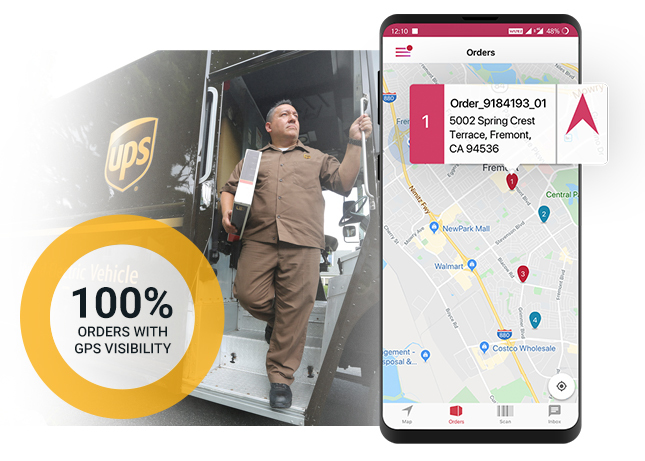 A robust framework like LogiNext Mile, with last-mile shipping, route optimisation, delivery tracking and integrated central access to business data, is not enough. One key tip from UPS is to ensure that the culture of technology is evident at every level of operation. From training delivery associates on how to use the software to make their jobs easier to bringing tech into the warehouse, like packaging and dispatch tracking software, every level of your organisation should embody a tech-driven model. Essentially, as your business scales up with technology, the people involved should be aware of the new culture and the new way of work. The process of educating your employees should be a top priority, where existing employees can make minor modifications to reap the eternal rewards of automation.
Additionally, your technology culture will delight the end customer with a great experience interacting with your brand. The customer can rely on your technology because of transparent objectives, data-driven insights and ease of access to your services and facilities. Make your business future-ready through automation technology, and build a culture of technology that matches the global demand for seamless supply chain efficiency.
You can be the next UPS if you have the ideal logistics solution by your side. Consult an expert and get started on building a new face for your enterprise through automated software.
18