Would you shut down or own your deliveries? 
If you're an upcoming restaurant or a large chain, this thought would have surely crossed your mind- what to do about food delivery? You started a restaurant to serve quality food to your customers but there are more pressing questions now. Especially during the pandemic. In the US, Uber Eats, Grubhub and Doordash own 98% of the food delivery market and this has been a trend that spiked like no other during the pandemic.
With more than a year into the pandemic, one question a lot of us in the industry are asking is whether the food delivery boom will remain at the same levels and continue to grow to post the pandemic? This WSJ article tries to answer the question in detail and as most questions, only opens up more.
Here are some factors at play:
1. Large commissions from delivery platforms
3rd party delivery apps charge anywhere between 10% to 35% and there have been debates going back and forth at restricting this number. For someone like Tai Kitchen, a restaurant that opened up in London just before the pandemic hit, the founder mentioned in an interview- "The dichotomy is clear. Yes, the commissions are large but these platforms are also the reason why many of the restaurants could survive."
2. Availability of delivery partners
Over the past few years, delivery partners as they are called by the platform companies are 'independent workers' in the gig economy but for all practical purposes, these fleets are owned or co-owned by the delivery platforms. So if a restaurant wants to hire a small fleet in the US or Europe, it is virtually not possible.
3. Owning logistics
For large players like the McDonalds or Dominos who have owned their fleet- delivery has been a function of the business and they've used platforms like LogiNext Mile to digitise, optimise and automate their food delivery to save on costs. The digital reach of 3rd party delivery apps is big and this is what necessitates for these players also to be present on the delivery platforms but all work focus is towards owning the customer by owning deliveries.
4. Rise of the dark kitchens and dark stores
These are stores and kitchens who basically sell only via the third party aggregator platforms with only a digital brand. For a lot of brands and restaurants, this is also a rising trend one has to look at where your entire premise of starting a restaurant may be shaken. Even in this case, owning your logistics may help you to further have a control over the operations.
What should you do?
So, if you're an upcoming QSR chain or a retail business considering your strategy, the pandemic must have posed this question- should we shut down or focus on deliveries more? And this is where we can help out.
At LogiNext, we've been working with enterprises across the spectrum from QSR chains to e-Commerce & Retail to CEP (Courier, Express and Parcel) and Transport to figure out their delivery strategies. LogiNext Mile is a technology platform that helps you have a birds eye view of your deliveries with tracking capabilities and a great end-customer experience so that you deliver at a lower cost and focus on your food business.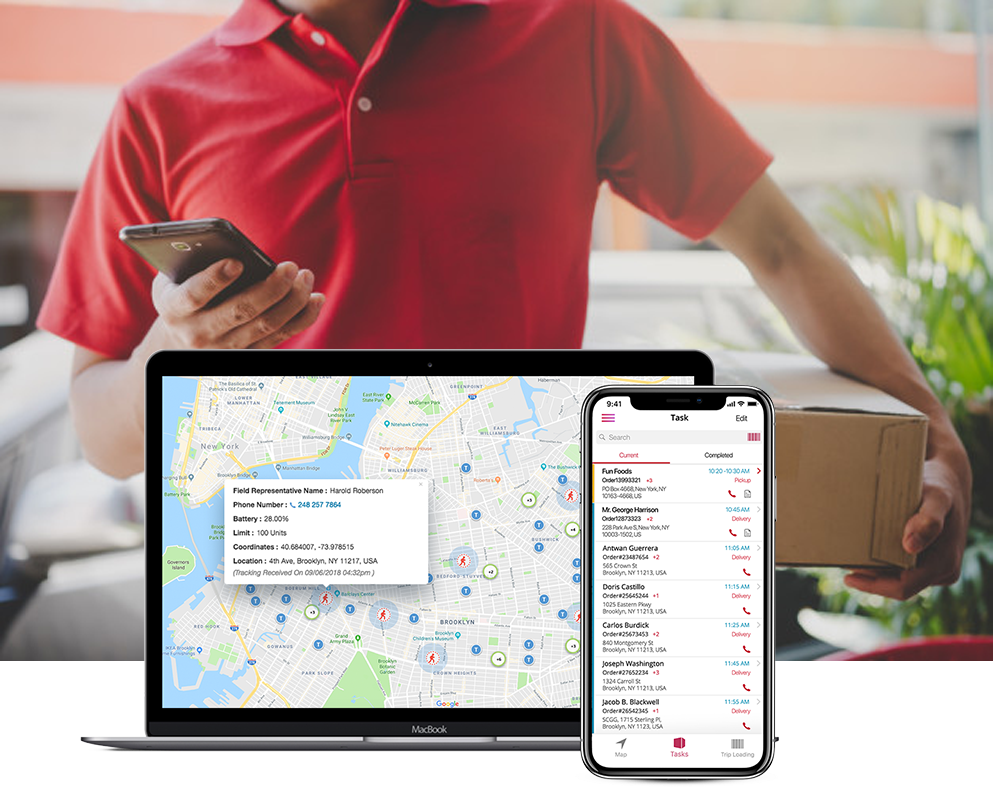 Some features that have helped QSR chains improve their delivery business:
1. A great end customer experience
With LogiNext Mile, you can own the experience that goes out to the end user. Be it offers and coupons to special updates, you can have your own branding that goes out in the form of alerts and notifications (delivery updates or otherwise) which helps to form a direct bond with the customer.
2. Precise data analytics for better logistics management
If you have your own fleet or third party logistics, the LogiNext Mile dashboard offers you precise analytics on driver resource utilization, % of SLA met, recommendations on how to utilise resources better and much more.
3. AI & ML power for a smooth supply chain
Artificial Intelligence and MAchine learning seem like big words but these technologies have infiltrated a lot of things that happen in the digital world. Our route optimization algorithms, auto allocation engine for deliveries and analytics pieces use artificial intelligence to deliver solid business insights to help you run your business more efficiently.
33