Meet The Person Behind LogiNext's Streamlined Product and Customer Experience, Trupti Halankar
This article is a part of the #WeAreLogiNext series of articles where we focus on people's journeys that power the company.
Welcome back, bringing you this year's first #WeAreLogiNext blog, and what better way to start than focusing on our customer success team lead – Trupti Halankar! She has a work experience of close to 10 years and comes with some serious experience in development and is now cracking client-facing roles. From learning about the product from scratch to helping new joiners with streamlined projects, she has come a long way to help improve the team and the product experience. Besides work, she is an avid traveler and has solo travelled to several European countries. Today, we cover our story on the most decorated employee of the CS team.
LN: Tell us about yourself, your upbringing, and what has shaped you.
TH: First, I would like to thank LogiNext for having me here. I was born and brought up in Mumbai. We are a family of four where my father was a textile mill employee, my mother is a nurse, and I have a younger brother who is a software engineer. I got married 2-years back and now stay in Thane, that sums up my personal life. On a professional front, I completed my bachelor's in IT and was recruited by Mastek Ltd as a Full Stack Developer. Later, I got the opportunity to work in the UK for 3 years as an onsite coordinator from Majesco (a sister company of Mastek). This opportunity helped me realize my interest in a client-facing role and explore further opportunities in this field. This helped me to move from a developmental role to a techno-functional role.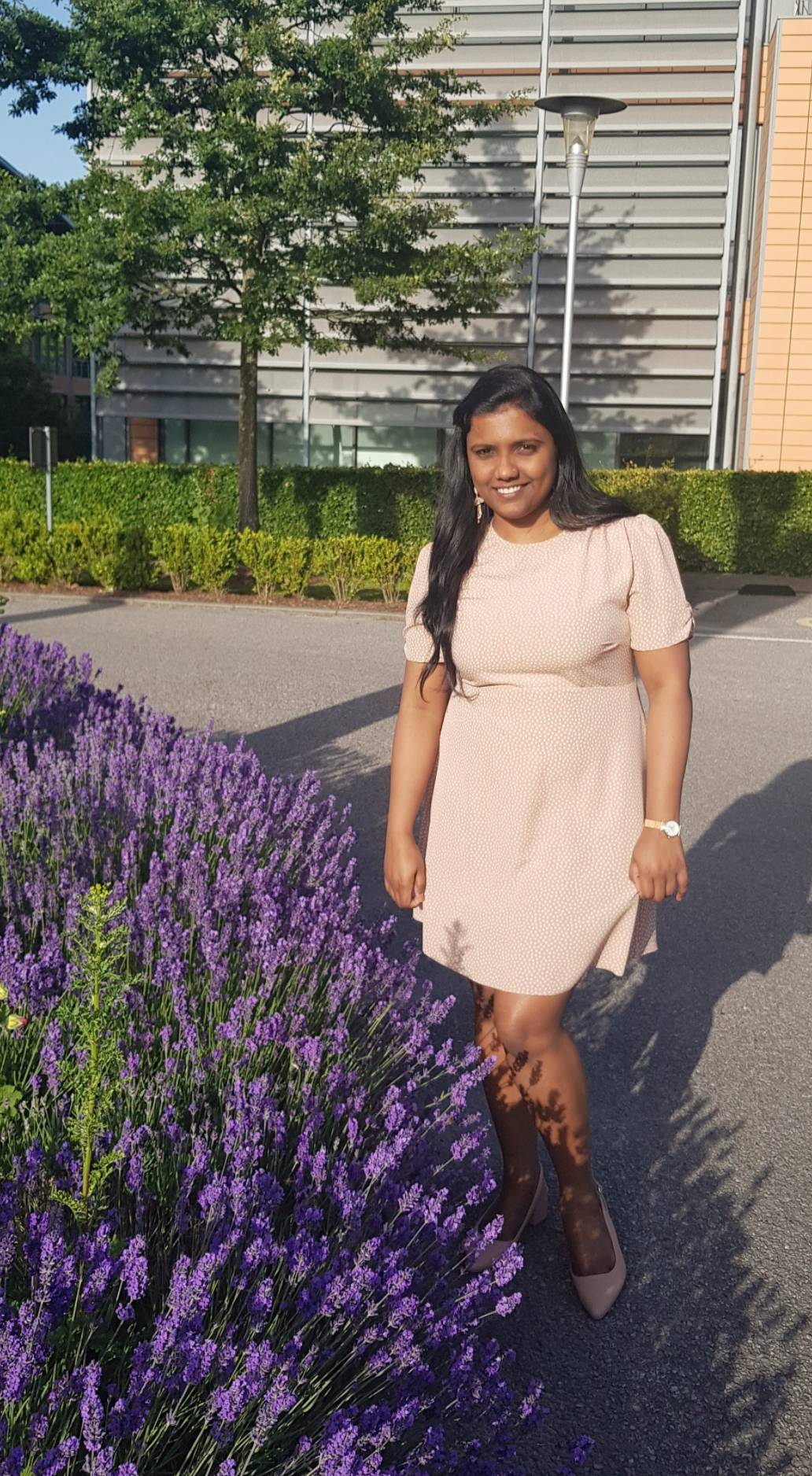 LN: Take us through your journey in LogiNext.
TH: My client-facing opportunity helped me realize to try something more challenging. The role of customer success in a product company gave me the perfect platform to advance my expertise. The experience at LogiNext (product-based) has been unique from my previous organization (service-based). I had no experience in the logistics domain which was the first hurdle I had to conquer during the pandemic time. The jump from a corporate sector to a start-up culture was very interesting- A new domain and work culture. The fast pace in LogiNext helps to move you faster that too in a perfect manner. Here, it is rightly said that "We work hard and party harder". Parties are a lot more fun here than in my past organizations.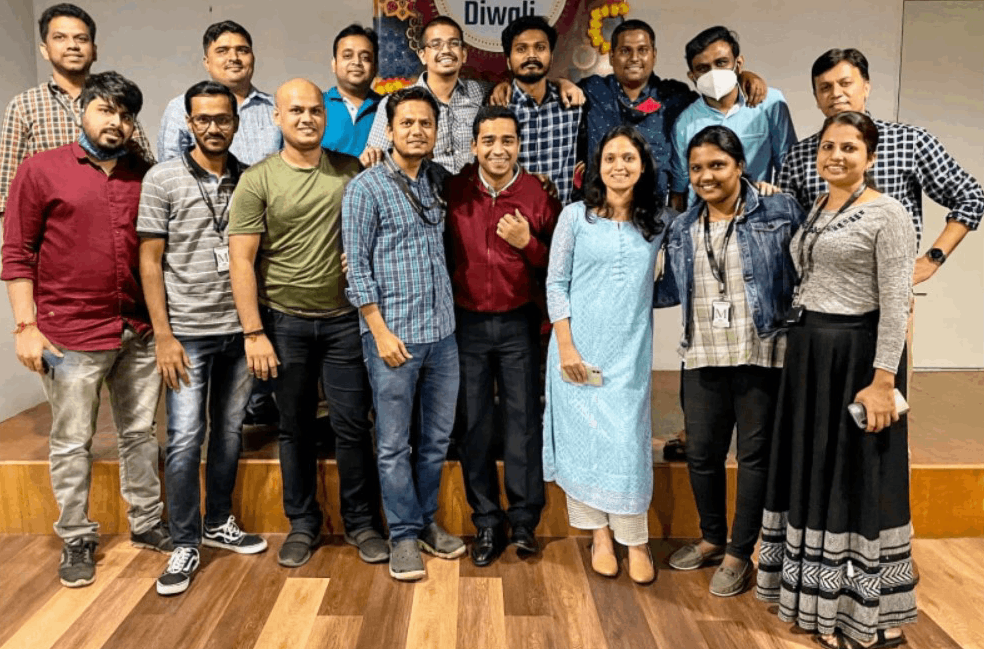 LogiNext has helped me to improve my leadership skills. It has helped me become more independent and find solutions through brainstorming sessions among colleagues. It has always appreciated its employees who have worked hard. I was overwhelmed when I received the new employee of the quarter award. Later, I was awarded Cheetah and Hawk Eye awards, awarded to the CS team for resolving client tickets (read more here). Also being a team lead, and looking at over 20-odd people is a new challenge. It's a tough assignment, but it also motivates me to keep going as I keep learning new things every day.
LN: What keeps you motivated after working close to 10 years in the IT industry?
TH: Development was something I was always interested in and with coding, I could solve multiple client problems. My three-year stint in the UK, where clients would praise my work, motivated me further and allowed me to make the shift to a more client-facing role and make the best solution to meet customer requirements. Resolving client problems gives me the extra kick and motivation to give my best.
LN: 3 tips to ensure you give the best for the CS team.
TH: Being proactive is the first step toward customer success. It is the best way to reduce turnaround time which leads to happy customers.
Second, comes communication skills. Customer success is a bridge between tech and customers, so it is mandatory for us to write an analysis in a user-understandable language.
Third is team bonding/good rapport: As we say "If you want to go fast, go alone. If you want to go far, go together". Customer Success is a never-ending process. So, if you want to go far it is mandatory to work in a team rather than working alone. Teamwork holds the key for any operation to function smoothly.
LN: Who are your role models within the organization and outside?
TH: My role models are my grandma and my parents. They have always shown confidence in me and have pushed me to take on challenges in life. I have fallen multiple times but have woken up stronger than my previous version.
I have been learning a lot of things from people within the organization such as –
Nishit Saurav – Empowering and Encouraging personality. His Leadership skills are commendable. As the Chinese proverb says, "Talking for 10 minutes to a knowledgeable person is equal to the knowledge of reading books for a whole day". Talking to Nishit proves this proverb right.
Working with him has changed my perspective on team handling. He motivates us to keep moving and is a true Leader.
I have not worked personally with Dhruvil but his source of energy and positivity motivates the team. He always inspires individuals to be a better version of themselves.
LN: What are some of your best memories working at LogiNext?
TH: This year in Diwali we had a bay decoration competition in LogiNext. Our CS team represented Kerala. We were working till 10 to 11 the previous night in the office and all the other teams were decorating their bays. We had an urgent issue which was of high priority and was supposed to be delivered the same night. After completing the work at night, the next day everyone from our team was in the office at around 8 am to decorate our bay – This was unexpected. It took 2 to 2.5 hours for us to complete the decoration before the work started at 11. Everyone was enjoying themselves and was so engaged in the decoration which is beyond explanation! This was one of the best memories where last night we were working hard and the next morning everyone was in the traditional "Mundus and Sarees".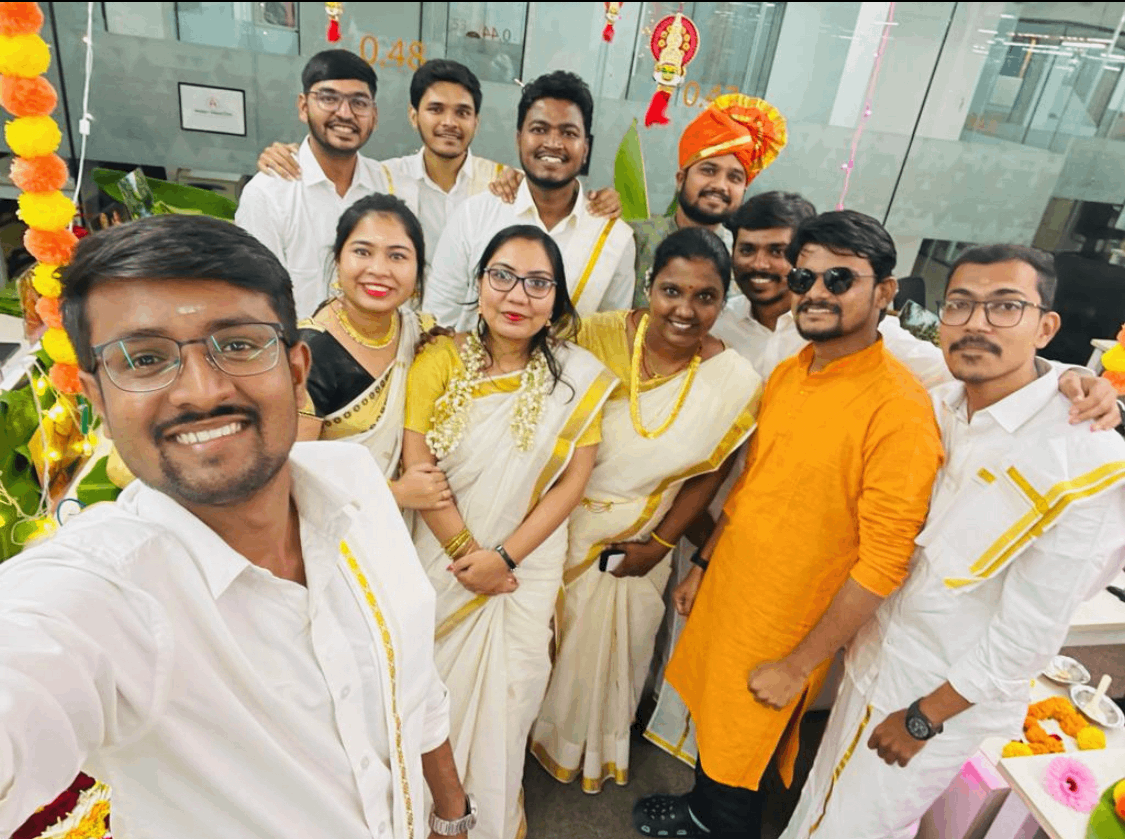 LN: What's the best advice you've ever heard or given?
TH: The best advice I have received and given is "Sometimes, you should learn to say- No". This is because only when you say No, you can concentrate on the things which are more important. You don't have to lie, make excuses, or over-explain in case you have any other important work. Else, be prepared to be drowned with multiple projects.
LN: What are your hobbies and interests apart from work?
TH: I am an outdoor person and like to explore places, even if it is going alone! A fun fact is I went on a solo Europe tour (covering 5 countries in 9 days) back in 2017 with my selfie stick and honestly it was an awesome experience.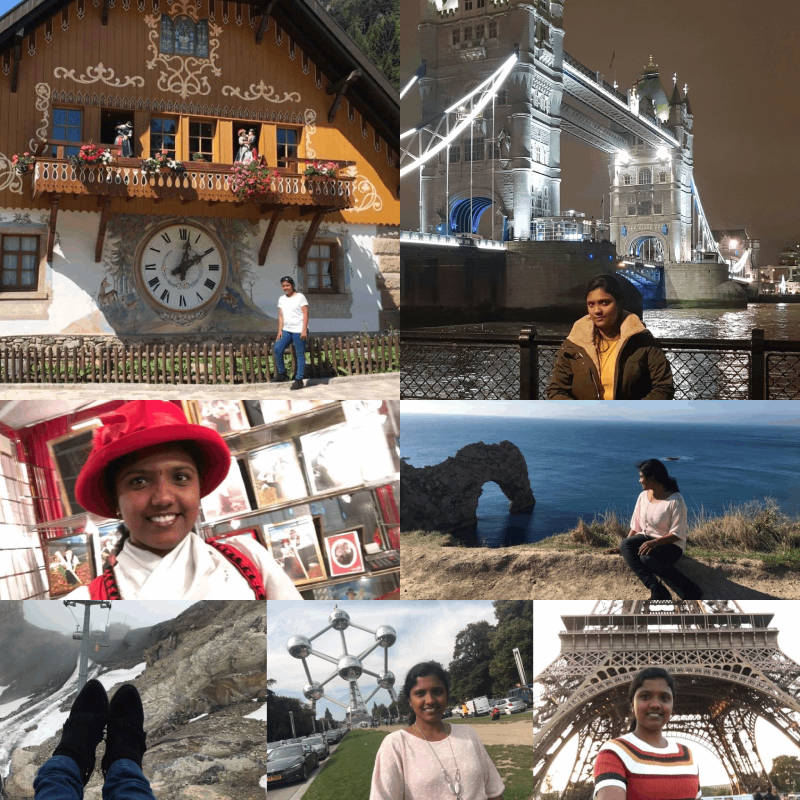 In addition to this, I like to spend time with my friends and family when at home.
LN: What would like to be your superpower, and why?
TH: I would like to be water as a superpower. Calm like the ocean and wild like waves. It resembles my personality of being patient most of the time.
LN: Favorite book, favorite movie.
TH: I am not a big reader, but movies are my favorite pastime. My favorite genres include Action, Romantic and Historic movies. When I am bored, I watch South Indian movies. Recently I have seen Ved (a Marathi movie).
LN: A new year's resolution that you would like to share.
TH: My new year's resolution is to stick to healthier food habits and have a fixed sleep schedule.
Stay tuned to read more stories about those taking LogiNext to the next level.
We're hiring! Join our team, and be a part of one of the fastest-growing SaaS companies globally.
20