Meet The Brainchild Behind LogiNext's Digital Success – Kush Dani, on #WeAreLogiNext
This article is a part of the #WeAreLogiNext series of articles where we focus on people's journeys that power the company.
Welcome back to yet another cultural blog, #WeAreLogiNext! This week we have with us LogiNext's ever-reliable marketer, who uses a data-driven approach and has over 4+ years of experience in digital marketing. Kush Dani is an ROI-focused digital marketer focusing on the trending market and offering the best digital strategies to help LogiNext grow. Having completed his MBA from K.J. Somaiya Institute of Management, Kush joined LogiNext to spearhead digital marketing efforts. Besides his marketing role, Kush is a part of LogiNext's party planning committee aka PPC, and is an avid F1 fan and a bibliophile. One of the most known faces in LogiNext, we interview him here to bring out the lesser known parts: 
LN: Tell us about yourself, your upbringing, and what has shaped you.

KD: My journey until now has been a roller coaster ride; where I grew up in an education-centric family! My parents, uncles & grandparents are all professors, so learning has been the core of my upbringing, but they never stopped me from pursuing extracurricular activities. I was always inclined toward technology and how it can shape the world; because of this, I charted my path toward engineering. I completed my engineering at K.J. Somaiya College of Engineering, post engineering I had clarity that I would do well in digital marketing and advertising. I worked for Media.net as a campaign manager for close to three years. I also took up the entrepreneurial challenge for seven months, where I was responsible for the entire management of my family business. This led me to take up a specialization in marketing, which drove me to pursue my master's after three years of work experience. I was placed in LogiNext during campus placement and have looked after digital strategies for more than 18 months.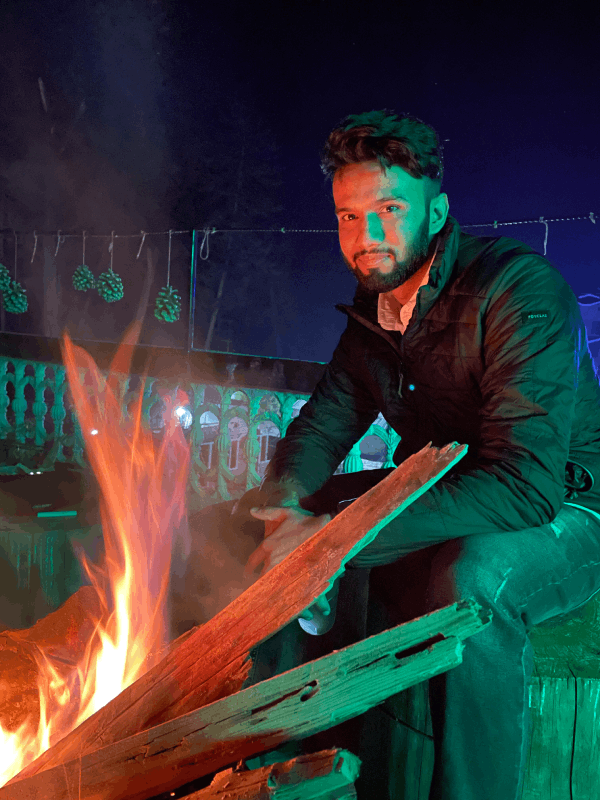 LN: Take us through your journey in LogiNext, and what motivated you to join us?

KD: I completed my post-graduation during the pandemic, and the job market was on the decline. I joined LogiNext from campus recruitment, which was a significant step forward, especially having close to three years of work experience. There were many opportunities in the sales market, but I was adamant about making it big in marketing. LogiNext offered me the perfect platform to improve upon my skill sets. I still remember my first day at LogiNext, where we had joined remotely from home as the Covid-19 pandemic was raging. Since then, it has been a rollercoaster ride over the past one and half years. Spearheading digital marketing initiatives and seeing the marketing team grow & our roles evolve has been monumental. I have had my share of ups and downs, but overall, it has been positive, and lots of learning.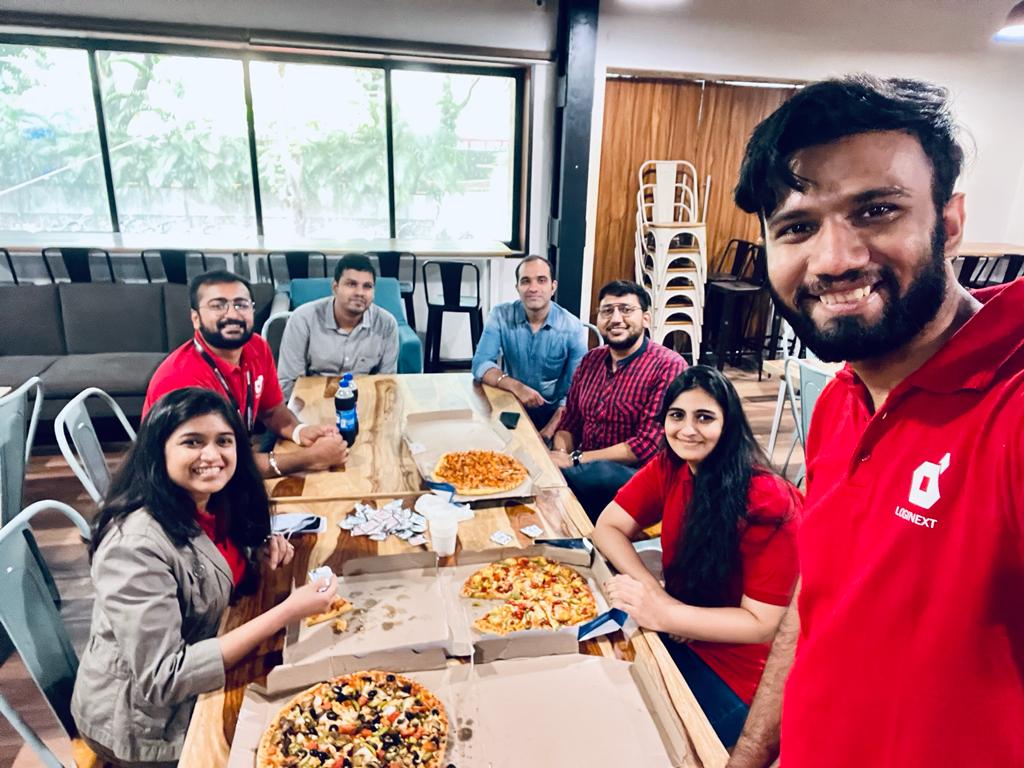 LN: What does your day at LogiNext look like?
KD: My job entails lead generation and branding across all our digital channels. I look after the entire brand, get insights into the lead generated from multiple channels such as search engine marketing (SEM), search engine optimization (SEO), and email marketing, and work closely with sales and business development personnel. Our task includes getting the website up-to-date and SEO ready, optimizing the digital campaigns, and updating the content and social media calendar. It also includes strategic planning, such as which channel to focus on, and ensuring proper messaging on each channel. 
LN: Having worked in digital marketing, how do you keep track of your audience and crack the secret sauce?
KD: Any audience at present is tough to crack because of the way our attention span has been reduced. Any content you put out there, without being eye catchy, viral, or part of pop culture, will never take off. The content strategy should be on point; otherwise, you will just be a drop in the ocean. Cracking the attention span of Gen-Z and even the millennials, who are usually glued to their phones, mobile advertising is something that is taking the industry by storm. From my experience, I envision that we might live in a world that would advertise in VR in the future. Field-of-view marketing is the current trend that many companies are claiming to offer. Capturing social media attention and keeping them engaged will play a crucial role, where we must keep churning out new content.
LN: Three tips for people joining the digital marketing team.
KD: Digital marketing is a blue ocean; the deeper you go, the more you figure out. The three main principles that I follow are-
Be data driven!

Focus on outcomes & not the process.

Strategize, optimize & energize your campaigns.
A/B testing is the key. You have to strategize as per the A/B test; continuous tweaking and optimization is the key to growth, which we strive for in LogiNext.
LN: Who are your role models within the organization and outside?

KD: My team is my greatest strength at LogiNext. We have created a family bond where we care about each other's achievements and help each other during downtimes. We have an unsaid rule that we don't contact anyone on leave, which is something that I admire. I have learned something from everyone on the team
Keyur – Leading from the front
Rinkal – Be Tenacious
Samarth – Be Creative
Vivek – Be Disciplined
Onkar – Be Thorough
Jubin – Be Calm and Collected
Himangshu – Be Accountable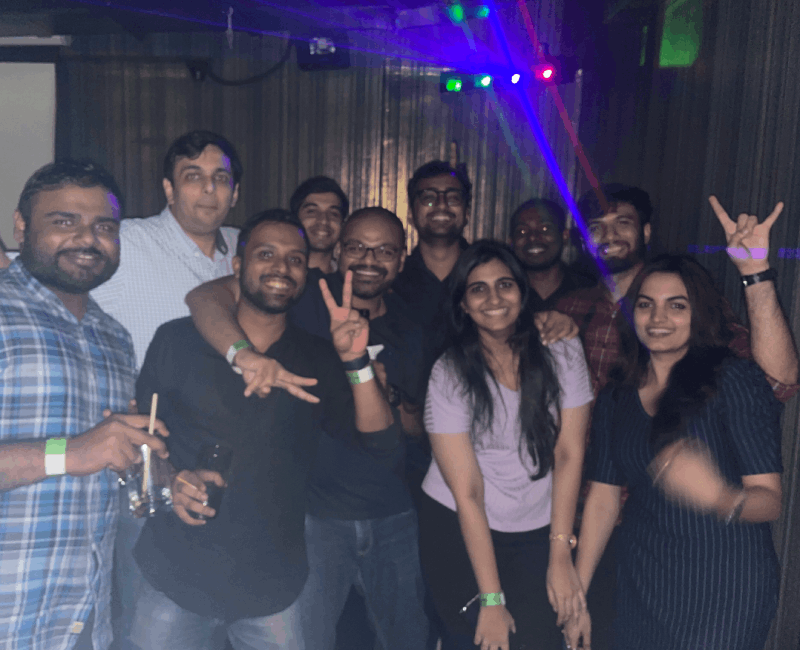 These are traits that I have come by during my work experience that has played some role in shaping my career at LogiNext.

Outside the organization, My Family – Mom, Dad, Sister, and my Fiance. I also take inspiration from Sir Lewis Hamilton, who races for Mercedes. His passion and grit are something that I am fond of. 
LN: What are some of your best memories working at LogiNext?

KD: I have been on the party planning committee at LogiNext (shoutout to team PPC!) There are 4-5 members, and we plan parties and trips, which is a fun thing to do. Organizing events for employee engagement with Rinkal & Samarth and seeing everyone have a great time gives me the extra kick to perform well. My first offline event representing the company at Seamless Middle East in Dubai is my best memory of working at LogiNext.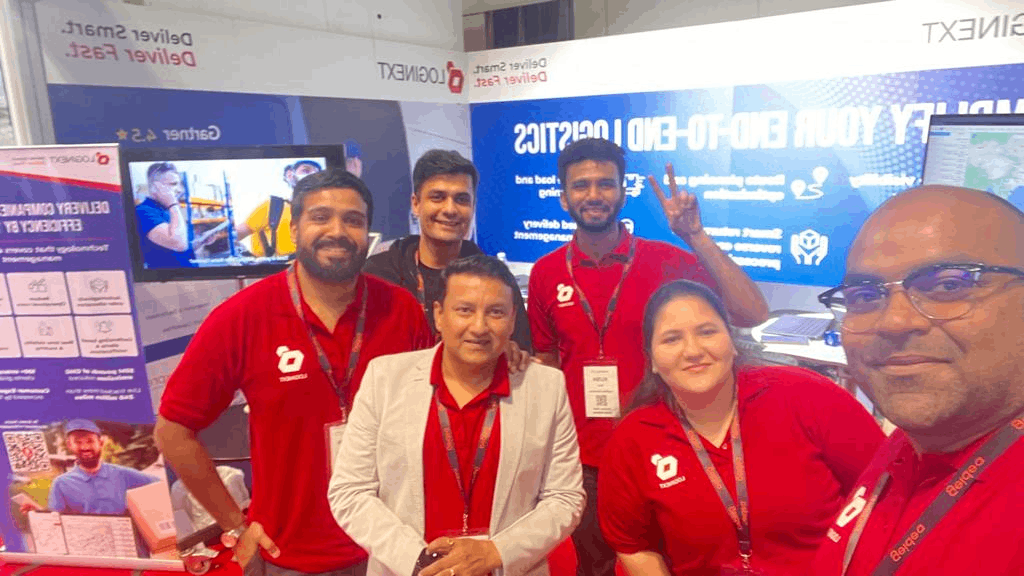 LN:  Is there something you need to work on or tick off your bucket list at LogiNext?
KD: We have a super lean and efficient marketing team which is now growing fast. I would certainly like to lead a larger team of digital marketers who understand the language I speak and have the right kind of motivation to make it big in digital marketing and achieve our business goals. 
LN: What's the best advice you've ever heard or given?

KD: The line from Chanakya's Arthashastra is something I keep in mind- "No amount of money or power can ever replace knowledge." The ability to start from scratch & keep on being curious and inquisitive makes you an irreplaceable asset. Don't be afraid to take on challenges or new work that comes your way, as you never know in what way the thought process/ work will shape your life. 
LN: What are your hobbies and interests apart from work?

KD: I am a big Formula 1 fan and I support Lewis Hamilton and Mercedes AMG. I always try to make time on weekends to watch the race. I am an outdoors person who likes treks/drives to scenic locations. My car is my best friend during my solitude; I like to go for drives at 2-3 am to nearby hill stations to catch the sunrise! It has been therapeutic for me, and I think many living in Mumbai can relate to this.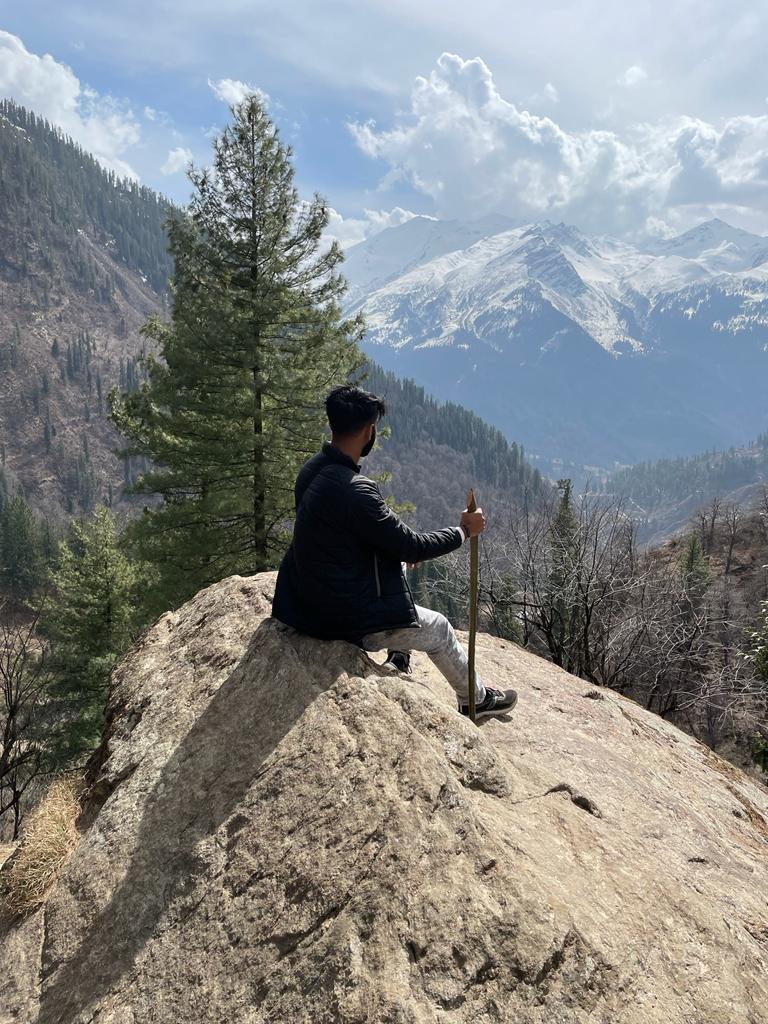 LN: What would you like to be your superpower, and why?

KD: I would like the ability to read minds & a photographic memory. I have a great interest in Psychology and understanding human behavior. I believe that if one understands human behavior, one will not just perform well but also help create an impenetrable unit. Remembering the motivations behind people's actions helps us understand human behavior, which would make for a better society.
LN: If you had the power to change one thing in the world, what would it be?
KD: I would probably like the power to snap my finger and remove all the nuclear weapons from the world. I genuinely feel that nuclear destructive power is something that we don't need as humans. I would also like to eradicate plastic pollution, which would help create a sustainable environment.
LN: Favorite book, favorite movie?
KD: Oh, where do I start? I'm a voracious reader & like to dive deep into fictional worlds. I also write myself, so here's some quality prose and poetry you can find here – "https://thecreativerebelstories.wordpress.com/"
I have a list of authors that I keep an eye out for any new releases. My favorite book series include A Song of Ice & Fire – by George RR Martin, The Inheritance Cycle – Eragon, Eldest, and Brisingr by Christopher Paolini, and Harry Potter Series- by J.K. Rowling for old times sake. In Indian Mythology, I love the Shiva Trilogy & Ram Chandra Series by Amish Tripathi. His latest book " War of Lanka" is something that I am waiting to get my hands on.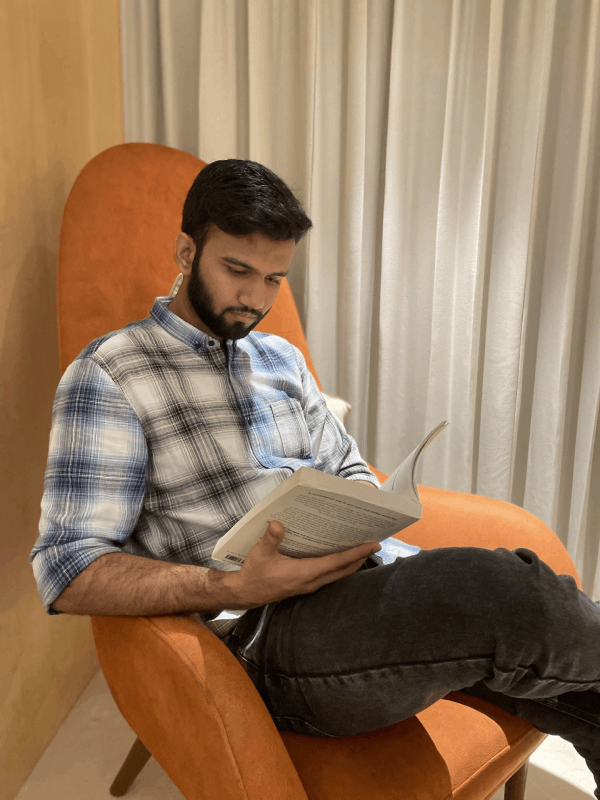 In movies, I am a Marvel and DC fan. My all-time favorite movie is Ready Player One – It's about an Artificial Game World where you can be whoever you want to be & search for three easter eggs that will give you control of the game & the world. Steven Speilberg – You Beauty! It's one of the most beautiful movies made to date, and surely one should catch it at the earliest.
LN: Is there anything you would like to share that's not out in the digital world?
KD: I recently got engaged in May, and it has been an interesting journey to navigate through this phase of life. LogiNext has helped me in that aspect, where I have got to take my time off when needed and help me come back 100%, which speaks a lot about the marketing team and LogiNext's culture.
LN: Any myths about Digital Marketing you would like to break?
KD: Digital marketing for many sounds easy, as they see numerous courses being offered. But, truth being shared, it's tough to master. Anybody that wants to take up digital marketing should take a course from a reputed firm, as it's the next big thing! I recommend UpGrad's Digital Marketing course with Mica. Knowing digital marketing will help you grow your business if you want to start your own business. At a later stage, knowing the kind of content and strategies you put out will be crucial to growing your business organically and inorganically. It's important to tweak regularly, adapt to changes, use new technologies, keep the website updated, etc. You must practice and get your hands dirty to fully understand digital marketing!
Stay tuned to read more stories about those taking LogiNext to the next level.
We're hiring! Join our team, and be a part of one of the fastest-growing SaaS companies globally.
23