Capacity Planning and Auto Allocation! Increase Logistics Management Efficiency Now!
There are multiple ways to get your logistics set-up ahead of market expectations in terms of meeting the actual on-ground demand. Working with multiple restrictions in terms of market-sourcing of resources (if the fleet isn't self-owned) or the reaction and planning time for allocation of the incoming orders, there are many ways with which logistics and distribution in a company can be improved.
Let's look at two of these restrictions and how they can be turned into opportunities.
Capacity Planning – Improved Delivery Efficiency
Many companies have the restriction of resource availability in terms of capacity that each resource can carry. Once the order requirements come in, the manager must assess how many vehicles or delivery personnel are required to fulfill them. This visibility of resource-specific information is very important at the stage of planning for the capacity to be carried.
Under-utilized capacity carries a clear cost which adds to the cost-per-unit carried by the resource. It isn't feasible to run under-utilized resources to fulfill the ever-increasing demand created due to expectations of on-demand, same, or next day deliveries. The manager requires a robust planning engine which considers the exact available capacity while mapping them intelligently with the resources best-suited to fulfill an order.
LogiNext's machine learning backed algorithms power its planning and routing engines which solve this problem for the managers in a simple, yet effective way.
Capacity planning from within LogiNext's system gives the companies the ability to:
Analyze the ability of their existent fleet or resources to fulfill incoming
Assign the orders to the resources in a way to maximize overall available capacity (this avoids instances where some resources are overburdened, and others have idle capacity).
Optimize overall capacity allocation to each resource based on orders they are more suited to fulfill. This involves mapping of the resources to areas or zones based on how well-equipped they are (in terms of local knowledge) to fulfill the orders in that area or zone.
Optimized capacity planning helps to reduce the overall cost of resource movement. Better capacity planning means that more orders are carried and fulfilled in a single trip. This increases the total resource efficiency.
Delivery schedule planning, capacity planning, and subsequent route optimization results in more orders fulfilled and that too, on-time. This adds to the efficiency of the entire logistics set-up.
Auto Allocation – Optimized Resource Utilization
Auto allocation of in-coming orders as per existing capacity of each available resource helps companies fulfill the immediate market demand. With on-demand deliveries the turnaround time, including a successfully on-time handover, is short. To maximize on all the incoming orders, the resources must be utilized in an automated manner. This can be done by using an intuitive planning and allocation engine.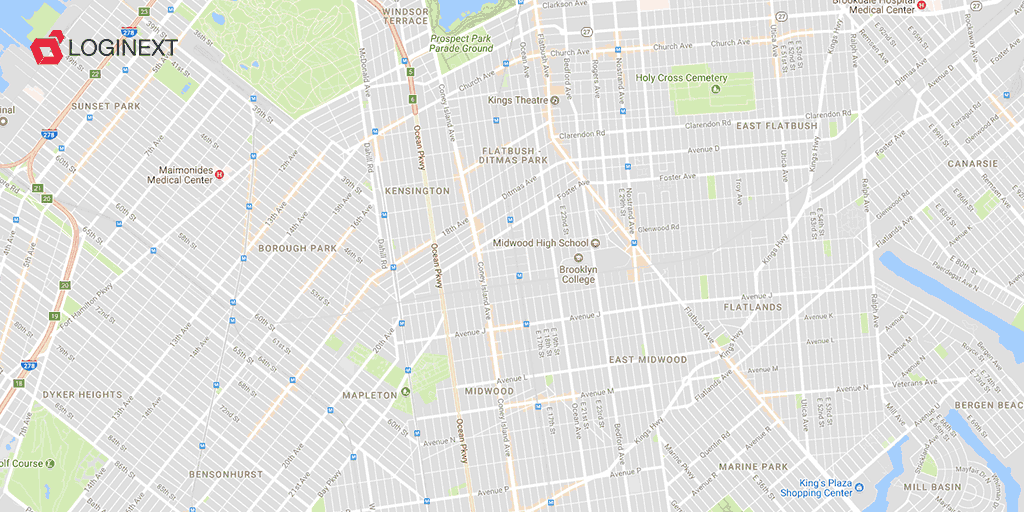 LogiNext's auto-allocation engine helps companies to:
Assess how many orders can be fulfilled by the on-field resources at any given time
Plan for single pick-up, multiple drop points in quick time to hasten the dispatch
Improve customer SLAs regarding on-time deliveries backed by electronic proof of deliveries (and immediate customer feedback capture)
Fulfill cash or collect on delivery seamlessly right from the system without any invoicing errors
Have short turnaround times for increased resource utilization
Have increased deliveries per trip with routes optimized for local traffic conditions
Have reduced resource movement cost (due to higher utilization, shorter turnaround times, and high total number of on-time deliveries)
On-demand and preferred slot delivery (or pick-up) is made more efficient with the use of an auto-allocation engine. In cases where the order should be assigned to active on-field agents, the allocation engine automatically assigns the order to the nearest agent with idle capacity (and sufficient time to accommodate the new order). The companies can set properties where the field agent has (or doesn't have) the option of denying the delivery or pick-up request. This helps companies manage the resources better while offering improved services to the end-customer. If the field agent passes on the request, the order would then be assigned to the next available (closest with idle capacity), and so on.
Voice-Controlled Capacity Planning and Allocation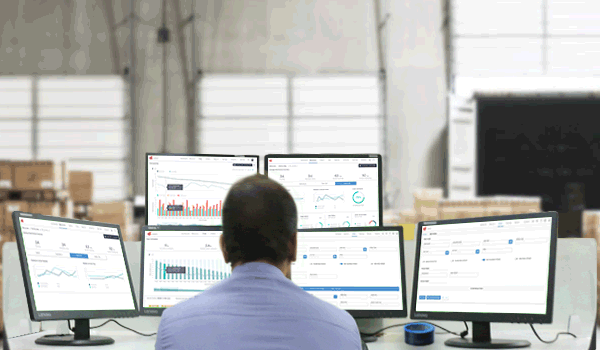 Companies also have the option of managing all this simply by using their voice. They can plan, allocate, track, and validate deliveries by just asking the system. LogiNext latest voice-controlled planning, routing, optimization, and tracking feature means that the manager has simply to tell the system to assign the order to a specific delivery person and track the progression of the delivery in real-time by just asking about it.
End-to-end process visibility and ease of use (and application) help companies better utilize their resources and capacity. This adds to the overall increase in efficiency, control, and transparency within the logistics management system.
39
2