LogiNext and eTrac join hands to provide advanced route planning for shippers
New York, USA – December 10, 2020: 

LogiNext, a fast-growing technology company on a mission to optimize and automate the world of logistics, today announced a partnership with eTrac, a technology bridge for shippers and 3PLs to reach the final mile faster than ever before.
In a post-covid world, the importance and critical nature of supply chain has been magnified, and agility plays a major role in the entire piece. 3PLs and enterprise shippers find themselves amidst the wave of digital disruption and are exploring various ways in which technology can help automate and optimize their operations.
Through this partnership, LogiNext and eTrac have successfully integrated with each other's systems to offer LogiNext users revolutionary access to eTrac's complete network of regional and local last mile carriers. With this flexible capacity, users can grow their footprint and find new capacity in existing markets at unprecedented speeds.
Since 2014, 100+ enterprises across the globe have used the LogiNext SaaS platform for route optimisation and other features like load balancing, enhancing carrier compliance, accurate ETA calculation, etc. Now, with eTrac, they're providing their customers with a simpler way to grow their last mile footprint with third party carriers faster than ever before, improving service and saving money.
"No end consumer wants to purchase anything which takes more than 2 days to be delivered. Same day and next day deliveries have become the norm and brands which had invested in supply chain automation could handle the situation much better. We've been working in the field to educate and create awareness for brands to effectively use technology. We are very proud of this integration with eTrac which will enable more 3PLs and shippers to benefit from our combined capabilities," says Dhruvil Sanghvi, Chief Executive Officer of LogiNext.
"We've created a unique, comprehensive network of regional and local last mile carriers," said eTrac Executive Vice President, Danny Barfield, "This network has become invaluable in a post-COVID world, where capacity is tight and a shipper, 3PL or freight forwarder depends on their ability to pivot their last mile quickly."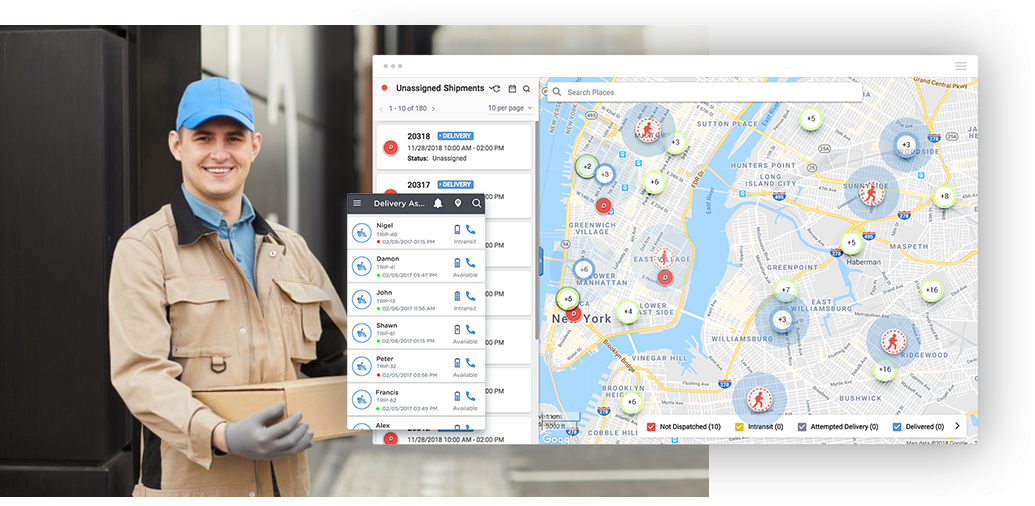 About LogiNext
LogiNext is a global technology and automation company focusing on transportation, home deliveries, omnichannel fulfillment, and B2B distribution. Growing at an average rate of 150% YoY, LogiNext has helped its clients digitize and optimize order scheduling, customer communication, routing, dispatching, and real-time tracking to reduce logistics costs and achieve operational excellence. A SaaS company with benchmarked products for courier, express, parcel, and postal, as well as consumer, retail and eCommerce products, and the food and beverage and transportation industries, LogiNext has more than 100 clients globally. Headquartered in New York and backed with $50 million across three rounds of private equity investments by Alibaba-funded companies, Tiger Global Management and Steadview Capital, LogiNext has regional offices in Dubai, Mumbai, Delhi, Kuala Lumpur and Jakarta.
About eTrac
eTrac is the best way to reach the last mile. Successful shippers, 3PL's and freight forwarders utilize a single platform integration to eTrac that allows them to connect instantly to all of their carriers, who can remain on their existing operational systems. eTrac customers can pivot quickly when new capacity or improved service is needed, utilizing an extensive network of eTrac Carrier Partners. Provide the ultimate and most efficient last mile experience with real-time visibility, alerts, and dashboards to analyze trends in your data. Reach the final mile simpler, smarter, and faster with eTrac.
58