LogiNext Announces Triple Gartner 2021 Recognition for its Last Mile Technology
New York, USA – August 12, 2021
LogiNext, a global transportation automation platform that is used by 200+ enterprises in more than 50 countries announced that its last mile technology got a triple mention in Gartner's Hype Cycle Reports. Gartner is a global research and advisory firm providing information, advice, and tools for leaders in functions like IT, Supply Chain, Finance, Legal and Compliance, and such. And the Hype Cycle is a branded graphical representation to showcase maturity, adoption, and social application of specific technologies.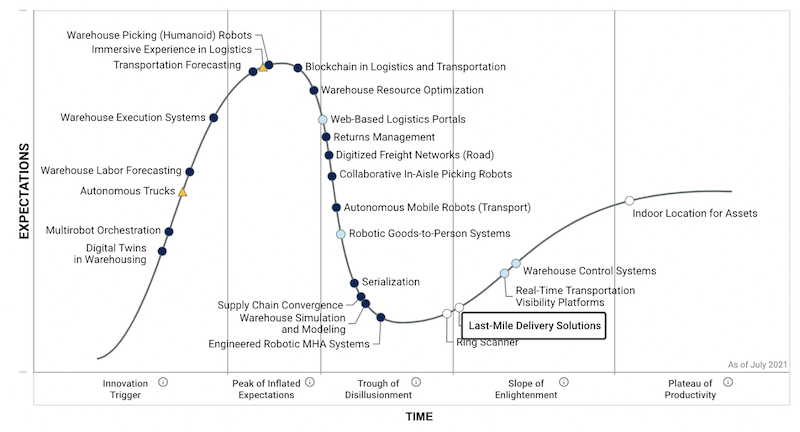 LogiNext MILE, an advanced last mile delivery technology found recognition in three Gartner Hype Cycles: Supply Chain Execution Technologies, Transportation Industry Report and Smart City Technology and Solutions. "We've been working with some of the progressive QSR, Retail and Postal brands for optimizing and automating last mile deliveries which have resulted in significant operational efficiencies and a big upward spike in end customer satisfaction. These recognitions from Gartner for our last mile technology is a great validation for the tremendous effort our teams have put in," says Dhruvil Sanghvi, Chief Executive Officer, LogiNext. 
Here's what the Hype Cycle Reports where LogiNext is recognized are about:
Supply Chain Execution Technologies: Supply chain leaders should use this Hype Cycle to understand the maturity, viability, and riskiness of various emerging supply chain execution technologies like real time transportation visibility platforms, last mile delivery solutions, and warehouse control systems.
Transportation Industry: The transportation industry experiences an increase in the interconnectedness of people and goods that can be optimized through technologies and data analysis. CIOs and IT leaders reference this Hype Cycle for innovations and trends to evaluate and implement last mile delivery technologies. 
Smart City Technology and Solutions: A smart city is designed to achieve holistic objectives, achieving an intelligent urban ecosystem. This research helps local government and business IT leaders assess emerging technologies and solutions to deliver sustainable societal outcomes.
"We started LogiNext with the vision of impacting the world of logistics with technology and we're thrilled with the progress we've made in the last few years. These recognitions from Gartner are a huge boost for the technology we've built to make delivery management a breeze for enterprises across the globe," says Dhruvil Sanghvi, CEO of LogiNext.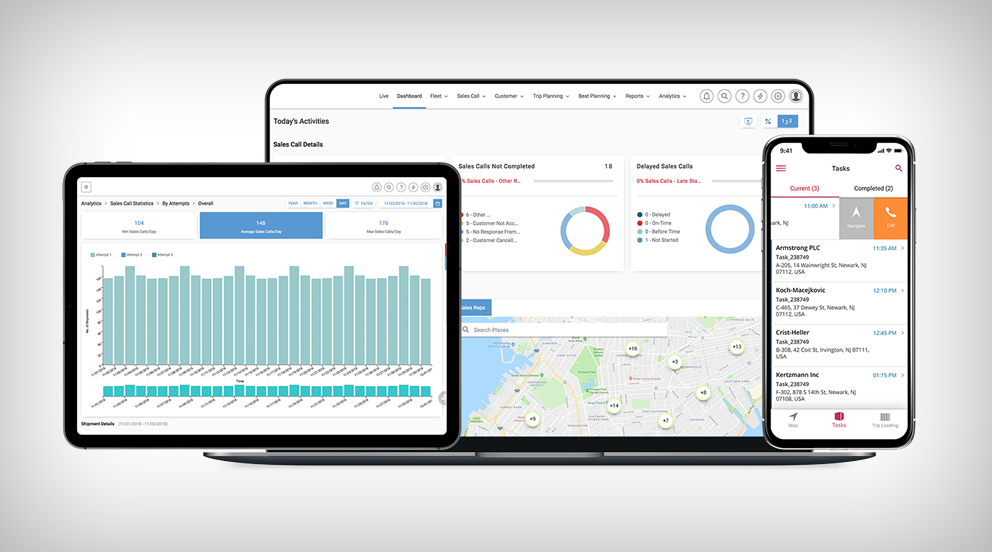 LogiNext's last mile technology is being used by brands like McDonald's, Starbucks, Burger King and UPS to deliver food and parcels quickly and at the precise ETAs. Here are some of the features that make LogiNext MILE a preferred solution:
Plug & Play: The LogiNext MILE platform is built using the latest technology with several API integrations which enables enterprises to go live within a week at a click of a few buttons (including training and system setup). 
Advanced Route optimization and Order Auto Allocation: At the core of the delivery management software are AI and ML route planning technologies that give the most efficient route plans for quick, on time deliveries without any manual intervention.
Enhanced Customer Experience: A white labeled solution gives enterprises a chance to customize the branding for end users along with the ability to push contextual offers to increase sales and give the best customer experience. 
About LogiNext: LogiNext is a global delivery management company with a focus on home deliveries, transportation, omnichannel fulfillment and B2B distribution market. Growing at an average rate of 100% YoY, LogiNext has helped its clients optimize and automate order scheduling, customer communication, routing, dispatching, and real-time tracking to reduce logistics costs and achieve operational excellence. A SaaS product configurable for CEP (Courier, Express, and Parcel), QSR chains, Retail & eCommerce, and Transportation, LogiNext has more than 200 clients across 50+ countries. Headquartered in New York, LogiNext is backed with $50 million across three rounds of private equity investments made by Alibaba group of companies, Tiger Global Management, and Steadview Capital. It has regional offices in Dubai, Mumbai, Delhi, Kuala Lumpur, and Jakarta.
33