The Roller Coaster ride of QSR chain Sonic is a story you can't miss #LogiNextInsights
This article is a part of the #LogiNextInsights series where we bring you insights on the secret sauce behind the world's major brands!
Did you know?  Sonic was the fourth business of Troy Smith (founder, Sonic), and he was finally successful in realizing his business dream.
Sonic is one of the unique restaurants we've come across, where you would find your servers in skates and a menu consisting of over a million combinations. They are one of the biggest restaurant chains in the US, where you can drive in and order your meal, and your meals would arrive via servers in skates! Though Sonic has been doing exceptionally well recently, their journey has certainly not been an easy ride. So here's the story of how Sonic made it big!
Meet the founder- Troy Smith
The story of Troy Smith bodes well with that of perseverance and capitalizing on one's opportunities. He had fought for the US army during WW-2, and he wanted to open his own business upon his return. After several jobs, he opened a store in Shawnee, Oklahoma, called Cottage Cafe. However, his plan backfired, and soon he had to sell it, from which he opened a larger restaurant named Troy's Panful of Chicken! This business started well, but as Troy looked to expand in nearby locations, this business too fell apart.
After two failures, one would certainly give up on burning their money, but Troy had other plans. He persevered to open a third restaurant, which was a steakhouse, called Log House (as it was based in a log cabin). Well, they say the third time's the charm; however, it might not have been the case with Troy. The business was going down, but it had a twist. The steakhouse came with a root beer stand named "Top Hats." The setup was such that a person would have to park their car, place the order and eat the meal back in the car, which generated $700 in sales weekly.
The following year, Troy came across a restaurant that took customers' orders while in their cars, using an intercom system. They soon realized a great potential in this service, called up the intercom operator to set up his own at his Top Hats, had canopies set up at designated car spots, and added service guys to deliver meals in skates! This saw a rise in sales within a week by 2.5 times, approximately $1750. Finally, Troy was successful in his fourth attempt to create one of the biggest restaurant chains in the US.
Wait a minute, this article was about Sonic, so how come Top Hats is one of the largest QSR chains?
Well, in the late 1950s, when Top Hats was expanding, they learned that the name "Top Hats" was copyrighted and hence needed a change in name for expansion. So, you now get the nuance. Buy why Sonic? For the first time in the aviation industry, jets were used for passenger travel; the Boeing 707 was changing air travel. The slogan "Service at the speed of sound" was a buzz, so the name change to Sonic was a great marketing strategy.
The start of the downfall:
Sonic was doing well and has expanded to over 200 franchises in its 13 years; however, a group of franchise owners purchased Sonic from Troy, which led the new owners to an expansion never seen before. Between 1973 and 1978, Sonic grew from 200 locations to just short of 1000 stores, from which the business started to observe a downhill curve. As sales and profit began to shrink by the 1980s, Sonic reported a net loss of $300,000, leading to the closure of 300+ stores and the hiring of new leadership every year, leading to more chaos.
The rise, like a phoenix!
Sonic started a multi-year program called Sonic 2000, wherein all their restaurants had a similar menu, trained employees, and a better supply chain, and all stores contributed to its famous ad campaign. They introduced their logo, which had a similar representation across all their stores, improving their brand image. This rise was exponential until 2008 before the recession hit, but since then, Sonic had a hold of 3500 stores for over a decade in the US.
Acquisition by Inspire Brands!
In 2018, Sonic was brought by Inspire Brands for a $2.3 million deal. They brought in changes, such as a complete overhaul of their drive-throughs, a change in the logo (unveiled in 2020), and a more realistic advertising campaign.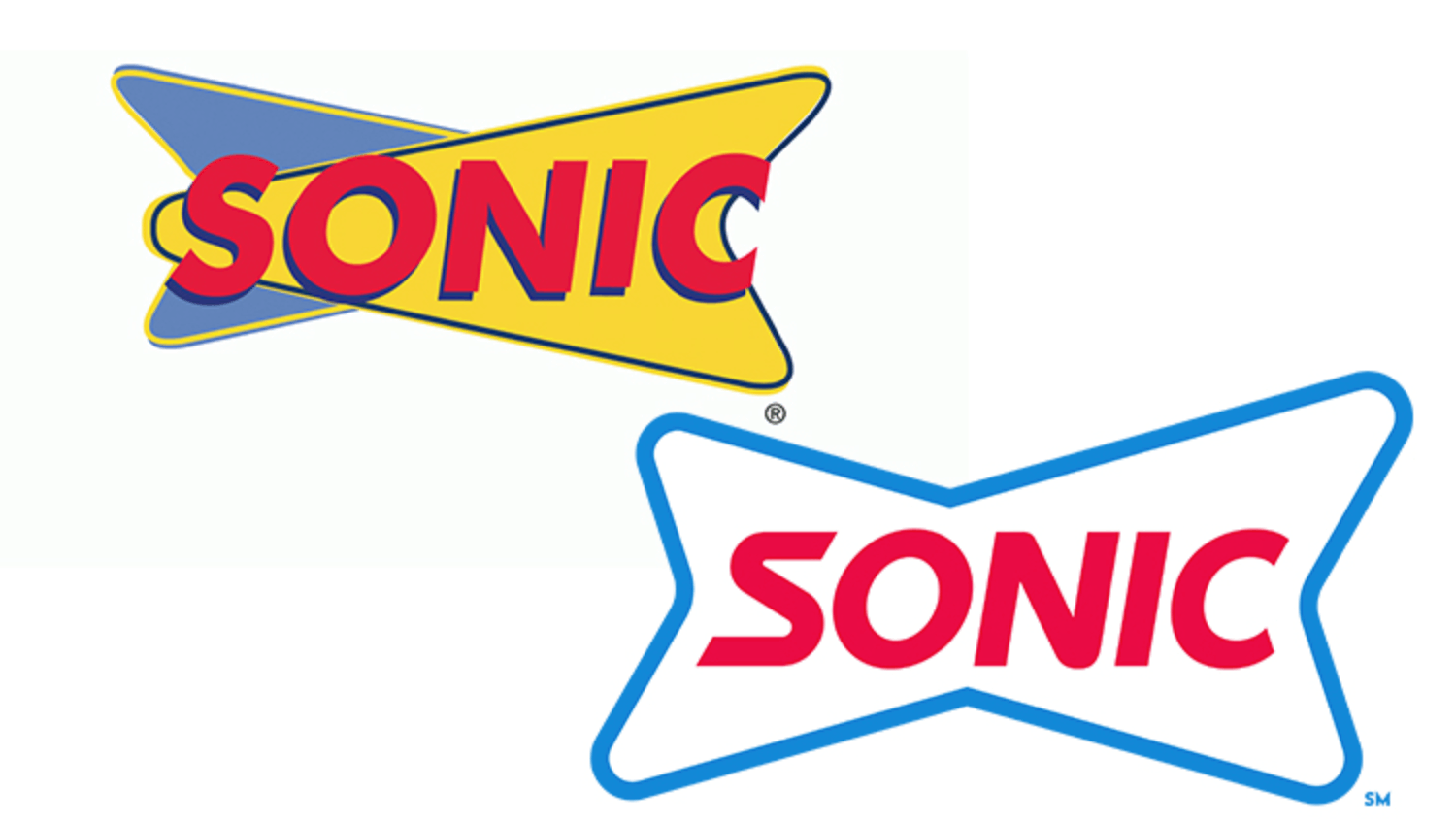 Capturing the market through its unique drive-through and drive-in store.
Sonic had its best years in 2020, thanks to its unique business model, which saw sales grow 21% to $5.7 billion. Sonic President Claudia San Pedro attributed its success to its complete experience, stating, "Some restaurants are a transaction to fill a function, but Sonic is about the experience. Customers can eat in their car at the drive-in and order comfort food from a massive menu." As most restaurants had single-lane drive-throughs, Sonic already had drive-in spots, which led to customers with lesser wait times, improving overall sales.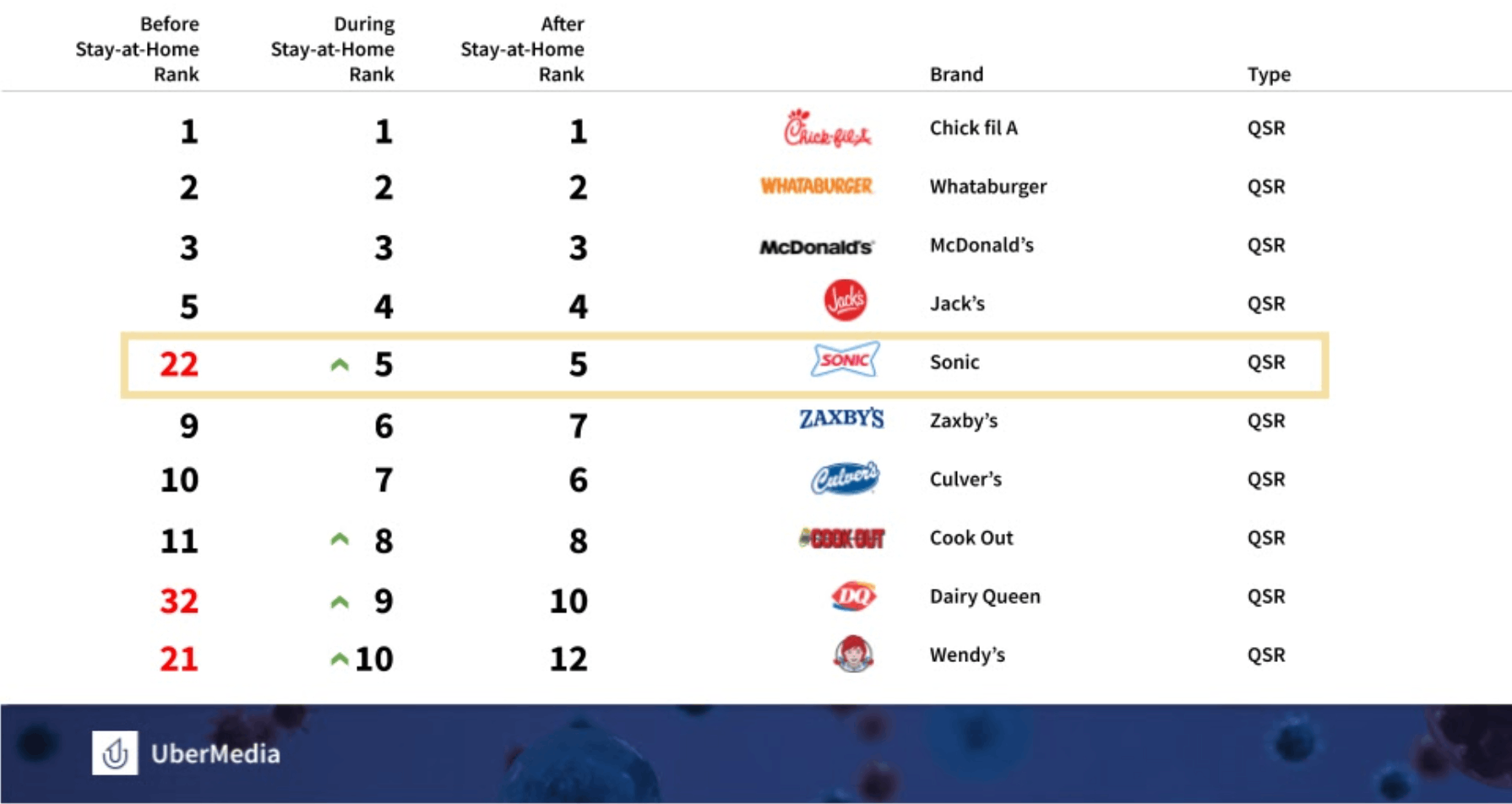 Credits: Spatial
A platform designed on the cloud!
Keeping the digital transformation in mind, SONIC, with help from Thoughtworks, designed their enterprise digital platform technology to add new services and meet customer demand quickly. Their new platform helped ramp up service by pulling data directly from APIs, databases, and messaging to enhance customer experience. The use of cloud-based architecture helped Sonic release new features to customers to days and weeks instead of months and years.
Use of mobile-order ahead technology.
Sonic further improved its digital infrastructure to reduce drive-in and drive-through wait times. Sonic's mobile-order ahead technology helped guests pre-order the menu, customize them, reach the stall, upload their number, sit back, and relax while getting their orders delivered. Sonic also went in full force by having their app and a website for those not wanting to download the app, with extra incentives on web orders for medium to light users. San Pedro says the order-ahead app now accounts for about 11 percent of sales—exceeding $530 million in 2020—and that Sonic recently added web orders to widen the scope of customers ordering digitally.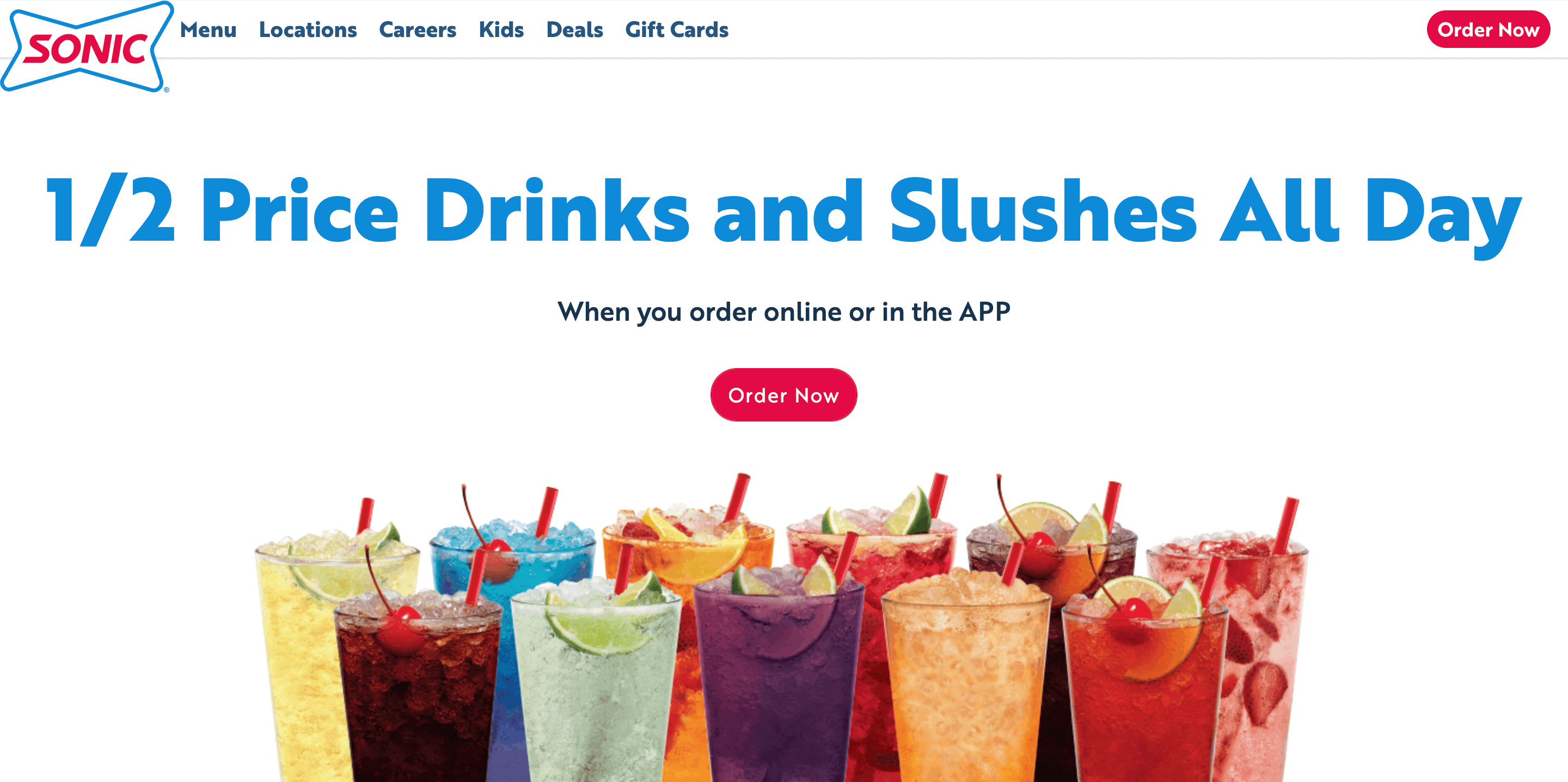 LogiNext offers a one-stop solution to meet the demands of your customers with sophisticated transportation automation software. We will help you meet the needs from first-mile to last-mile deliveries, offering a tremendous operational and customer experience for logistics.
Stay tuned to read more insights on companies that tend to retail, eCommerce, F&B, transportation, CEP, and more.
Clear your queries by talking with an expert by clicking the red button below.
23