Inside the world of a product manager, meet Supriya Palande on #WeAreLogiNext
This article is a part of the #WeAreLogiNext series of articles where we focus on people's journeys that power the company.
In her book, 'Quiet: The Power of Introverts in a World That Can't Stop Talking', Susan Cain writes, "Everyone shines, given the right lighting." And this probably describes Supriya Palande in the best way possible. Growing up in the financial capital of India, Supriya wanted to follow in the footsteps of her dad and join civil services, but life had other plans- The world of technology was waiting for her. She graduated from Mumbai University and went on to work in the IT industry.
With over a decade of experience, in various domains, Supriya entered the world of SaaS with LogiNext. One of the regular faces on LogiNext's weekly product calls where Supriya takes the entire team through the new developments in the product, Supriya also holds the key to the 'name generator' bot! This gives her the power to put anyone in a tight spot with any of her questions but this time around, it's Supriya who's in the hot seat. So gear up, as we dive into the story of LogiNext's ace product manager!   
LN: Hi Supriya! To kick things off, tell us about yourself and your journey to LogiNext. 
SP: I was born and raised in Mumbai. We are a family of four where my father recently retired as a Police Sub Inspector, my mom is a homemaker and I have a younger sibling who is working in the US. I completed my bachelor's in computer engineering from Mumbai University and was recruited as a full-stack developer and was promoted to team lead at Exa Digital Solutions. I worked as a Digital project manager at Vodafone Idea limited for three years and had a stint in a food start-up before landing the role of a product manager at LogiNext in the logistics domain.
After completing over 8+ years in several MNCs, I was looking to explore new challenges and this is when I came across LogiNext. Being a tech start-up and in a domain, I had never worked before (logistics), this gave me extra motivation to do well for the interview. After a rigorous three rounds of interviews, I got through and am glad to be a part of this fast-growing company. 
LN: How was the switch from your previous organization to working at LogiNext?
SP: In honesty, the switch was not smooth sailing at first! This is something that I felt was right for my career as I considered it a path to growth. Even after my previous experiences, my first 18-months in LogiNext were a huge learning curve and I found out that I had so much to learn and offer. It was a mixed bag of emotions from being hectic, too terrified, too thrilled and also enjoying the sweet rewards for my hard work. The work culture here at LogiNext is fast-paced and has a lot of ownership requirements, which helps you with hands-on experience. This was another uncharted territory since in my previous experiences there were dedicated teams to perform each task. 
LN: What is your daily routine of being a product manager?
SP: As a product manager, we always have to fight for our time to get deep into the product to enhance its features, keep it market-relevant and future-proof. We get into several discussions with different teams, have brainstorming sessions and spend quality time discussing the minute details. This is critical because a small change will be impacting millions of users and every possible situation has to be accounted for.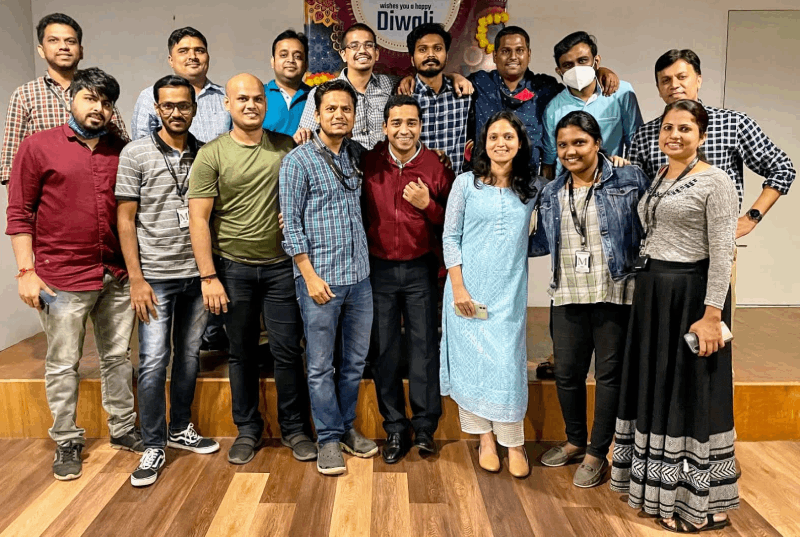 We usually have our scrums in the morning, we get a heads-up on what has been done, and what lies next in the day, and from there we plan out our day. I usually like to follow a strict timetable or at least try to follow it as in-office our priorities keep changing. Keeping a cool head, discussing the product with the engineering, product, and delivery team is of the essence as each team likes to put forward their best ideas for the product development. The remaining time we (product managers) sit down to do our research, write the product required documents (PRDs), and test the product is something that a day in the life of a product manager looks like. 
LN: What would be the best thing about being a product manager?
SP: The best thing about being a product manager is having the power to zoom in and zoom out. One moment, we would be discussing a high-level product strategy, a roadmap for the upcoming quarter, evaluating the products value proposition, and in the next moment, we would be discussing why the placement of the icon on the screen should not be changed or why the icon size should be kept the same and other minute details. The range of things that we deal with is sometimes incredible!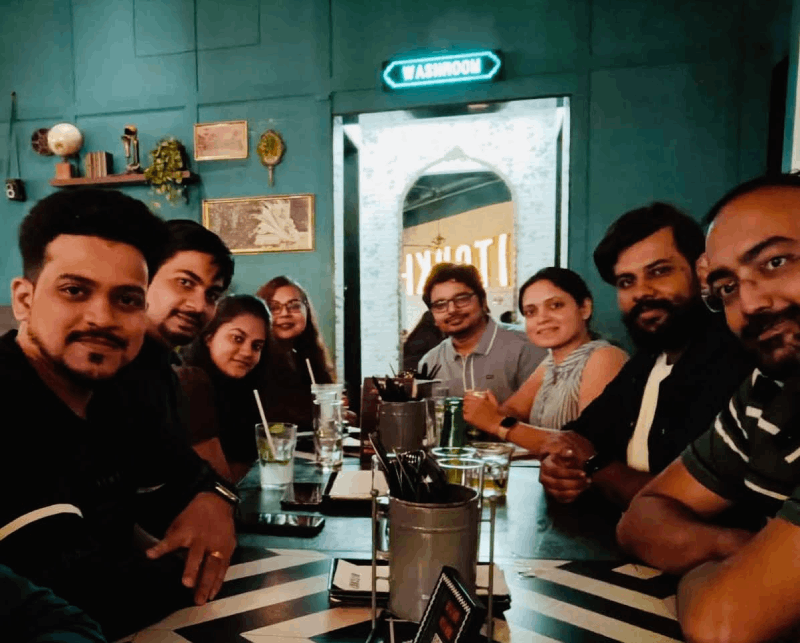 I also feel that we have to deal with people from different backgrounds and platforms, which would even make a hardcore introvert at least an ambivert, which is something that has helped me develop myself at LogiNext. We also have our hands present from the inception to the final release which gives us ownership of the product, which at the end of the day gives me immense pleasure to be working as a product manager at LogiNext.
LN: What would be the tips you would like to offer for upcoming product managers.
SP: Personally, what I feel as a product manager is that we are jack of all trades, but are surrounded by masters of all these trades. We get expert advice from respective teams and individuals who are the best in their field and have to keep these things in mind when developing the PRDs. You should be open to seeing, listening, and learning from your peers, but also build strong self-confidence and instinct to take your own calls whenever a situation arises, as you will be the one taking shots. 
An important tip that I like to follow is "never to assume anything". Secondly, always obsess about the what and the why of the product. And third, always walk in the shoes of your users, this will give you the best ideas on how to move forward to complete the task! As simple as these pointers may sound, it's extremely difficult to follow when it's actually time to improvise. One can become the best product manager by following these simple steps.
LN: Who are your role models within or outside the organization?
SP: I believe that any person you meet, be it your senior, junior, or your peer, if you find some qualities that you like about them, one should learn from them. I don't look up to any specific set of people for motivation, as I come across different people, be it through work, or otherwise.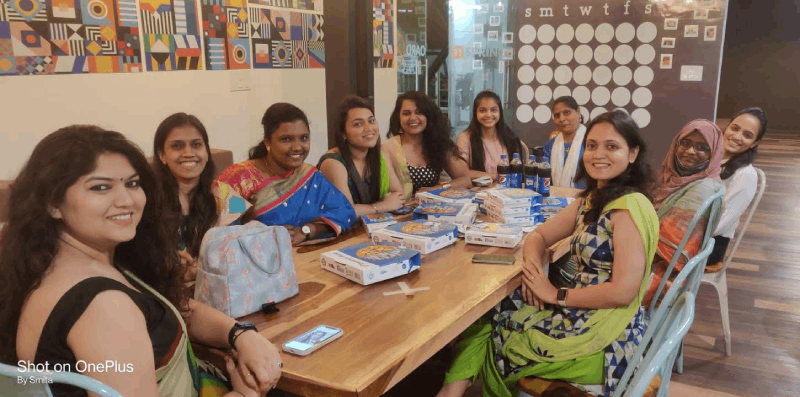 LN: Any advice that you would like to share that you have received.
SP: One of the recent pieces of advice that has stuck with me is that hard work never goes in vain, it will always come back to you in some way or another. This advice enlightened me as I always believe in the process of karma. This would certainly be one of the best pieces of advice I've ever received. 
LN: What are your hobbies and interests?
SP: I am a bibliophile. Besides reading, I like to spend quality time dancing, and gardening, and at times I just like to stare into the void and process the information which I really feel important in these times of continuous digital bombarding/engagement. I truly believe one should give time for their self-reflection and think about ways to improve or better their life.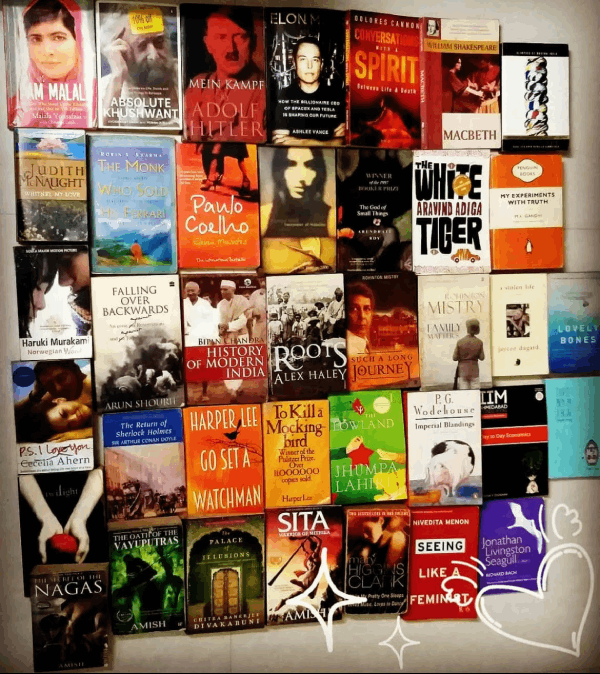 LN: Any moment back in time that you would have liked to change?
SP: During my earlier graduation days, I was really interested in getting into the Indian Forest Services (IFS). My parents were not too keen to send both their daughters away as my sibling was already in the US, they didn't want their other daughter wandering around the forests of India. I feel that had I pressed my parents a bit more, then maybe I could have had a different career path altogether. On this note, I would like to appreciate the movie- 'Sherni', in which Vidya Balan plays an impeccable role as an IFS officer.
LN: If you would have a superpower, what would it be?
SP: I would like to have a superpower to be turned into the wind. Be gentle as a breeze when you are calm and wreak havoc as a tornado when angry. Being independent and free-spirited is the quality that is my strength and it would perfectly balance with my spirit. 
LN: What would be your favorite book?
SP: I would like to present a long list but would keep it short with some of the must-reads that would include-
Roots by Alex Haley.
To Kill a mockingbird by Harper Lee
The Lowland by Jhumpa Lahiri
I recently finished reading- Split: A Life by Taslima Nasrin.
I also like to watch movies and have covered the entire Marvel Cinematic Universe. My favorite genre can vary from comedy to extreme horror. I would be ready to tag along if anyone from my group suggests going for a movie that matches the above genre!
LN: Any secrets that you would like to share?
SP: During my graduate days, I had appeared for civil service exams as I wanted to get into public services. Getting into IFS was another career choice that I had in mind. Apart from this, I have recently joined an online kathak class and would like to improve my skills as a dancer. This is something that I have kept secret and now it would be directly published! (laughs)
Stay tuned to read more stories about those taking LogiNext to the next level.
We're hiring! Join our team, and be a part of one of the fastest-growing SaaS companies globally.
11