In Pursuit of Happiness, meet AVP Finance and Legal Ragitha Visai on #WeAreLogiNext
This article is a part of the #WeAreLogiNext series of articles where we focus on people's journeys that power the company.
Not a biography, this is the disclaimer that we started our discussion with. Starting right from her family naming her due to their singing background and why she decided to join LogiNext, we covered her entire story to date. As a student, she loved physics and mathematics and wanted to pursue engineering. However, financial restraints made her choose commerce and later CA. From working at a young age to meet ends and now scaling new peaks and breaking stereotypes, read the story of our AVP Finance and Legal- Ragitha Visai.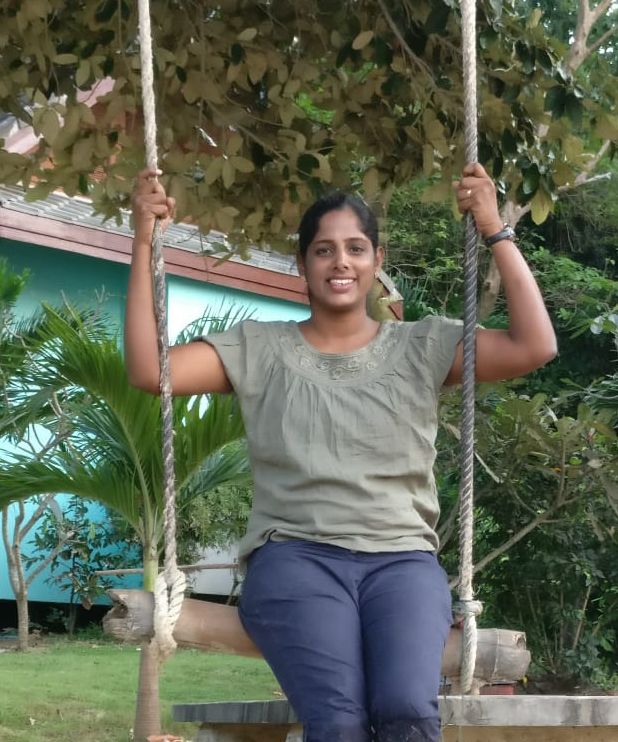 LN: Kindly introduce yourself to our audience
RV: I am from Kerala but was raised in Mumbai. My mom's side is mainly into the construction business while my father's family side is into teaching. However, my parents did not study much. My father used to work at CEAT as a blue-colored (Supervisor) job. To add to the difficulties my mom was a bipolar disorder patient (Awareness read). Earlier as a kid, I would think why me? But it helped me mature early in life. My brother- Rakesh is my biggest support and pillar of my life. I was always inspired to become an architect or an engineer but financial restraints put a hamper on my dreams.
I started working at 15! As a nuclear family, we used to stay in a studio apartment. We would prefer to be out of the house- either studying, playing, or earning. My first job was as a nanny in a play school earning 500 rupees every month. I even took private tuition for 9th and 10th standard students to finance my high school education.
Upon completing high school, I choose to pursue CA. I was pretty confident of my abilities to crack it on the first attempt, however, I was brought down to earth as I was unable to clear my CA Foundation. This helped me realize the depth of the course and the need to take it seriously. However, I had to continue with my side hustles to meet ends.
I worked as a receptionist at Annamalai University where I used to talk about the more than 100 – odd courses offered by the university. This helped me come out of my shell and polish my communication skills. This job helped me sponsor my CA foundation and inter-CA course, which I cracked at the first attempt! This led to an articleship, which laid the foundation for my current role.
LN: Tell us about your work experience and reason to join LogiNext.
RV: Magan Sir was the CA I worked with as an article and he was 77 years old then! He was an inspiration to me and taught me the importance of saying "NO" unless you can learn to give the right outcome. I used to take up tasks that others would refuse. This helped me improve my networking skills and clients would prefer me instead of any other article in the firm.
I have even learned "Chopdi". Chopdi means book-keeping in Gujarati, where the balance sheets are maintained manually by checking the credit and debit columns manually.
After completing my CA, I had offers from two renowned companies- "The Great-Indian Hotel" and "Pepperfry". I joined Pepperfry where I received half the salary compared to the Great Indian Hotel but the learning was 2x. I worked there for 4-years and once even worked for 60 days continuously with 3 consecutive DDs. This experience helped me gain insights into start-up culture, improve business understanding, handle pressure, and how decisions are made in such organizations.
My second stint was with the Birla group. Since the organization was well-funded, the work environment was much easier. So I decided to get admitted for LLB! During my second year, I switched to another start-up called The Label Life. This was my most difficult challenge. I was there during COVID-19 entirely, with no funding for the past 3-4 years, and my role became more critical. As I had to focus on business growth, funding, and ensuring sustaining the Finance matrix. This made me more conscious of dealing with business and people growth. This phase helped me realize my love for strategizing as I was looking into marketing, operations, and even HR at times!
I had a short stint with Medikabazaar, which was a strategizing role, business modeling, funding, and some part of the acquisition. The healthcare business in B2B with less drive to focus on data and I found my role making very little impact on the business. This is when I decided to join LogiNext. Dhruvil was one of the major factors in deciding my next company. I am blessed to have interacted with multiple CEOs in the financial role and I know about the pressures they have to ensure to meet the company's expectations. Seeing a CEO who's younger than me and handling such pressure motivated me to join LogiNext. Being in a financial role and helping CEOs reduce their pressure with the right predictions gives me immense pleasure.
LN: What were the challenges you faced moving to a logistics company?
RV: I won't say challenges but opportunities instead. The start-up industry is where you need time to understand the business and use cases. My previous start-up experiences were in B2C, where the outcome they wanted was spontaneous. An accuracy of 70-80% was a good target. However, with LogiNext that's not the case. As we cater to B2B, our transactions are lower but the quality has to be top-notch. In my 12-year career, I was not much focused on quality but this is something that LogiNext made me focus on.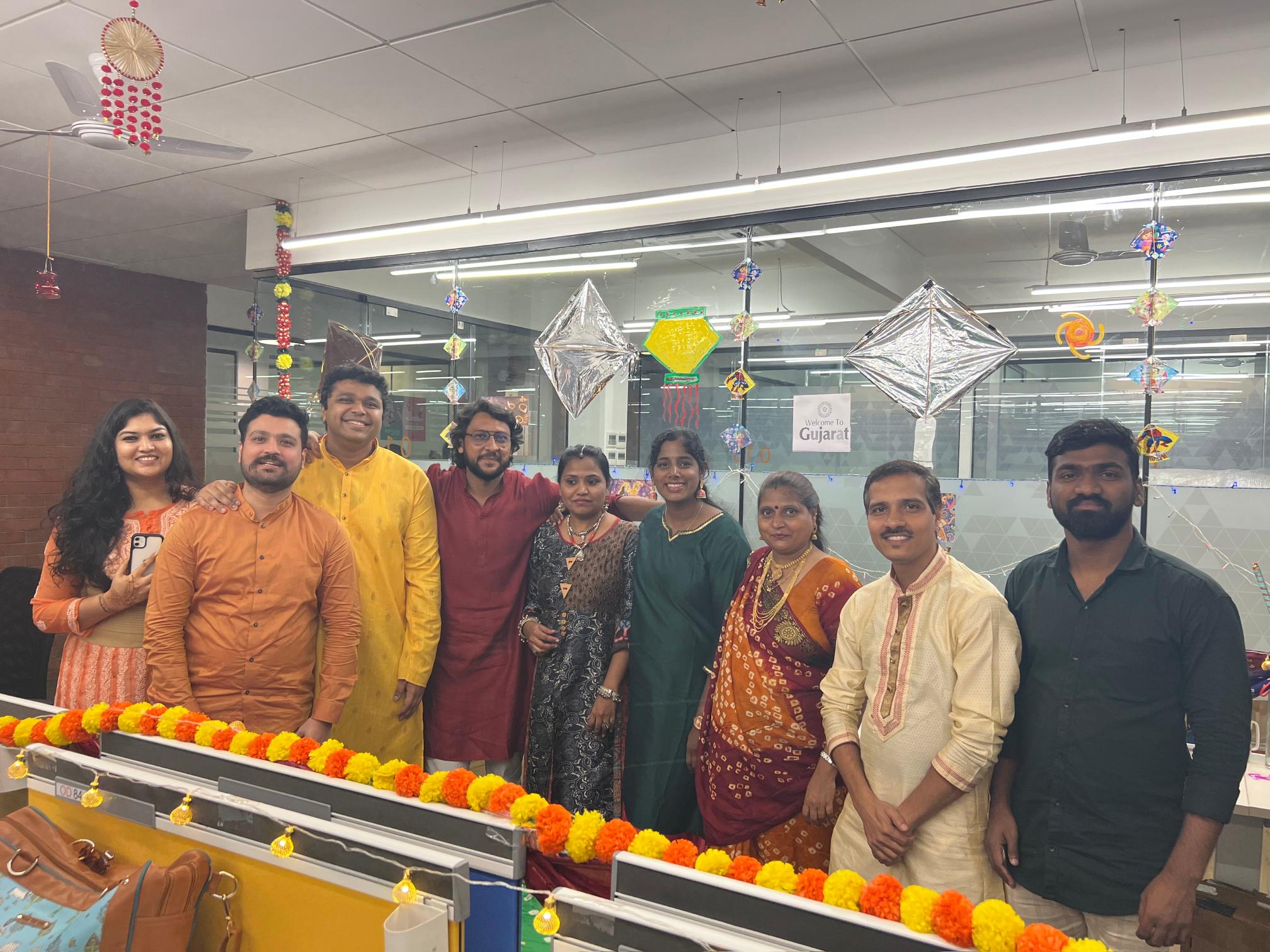 You join a start-up as you are allowed to make mistakes, which is not possible with corporates. However, quick learning from these mistakes is a must, which improves quality and reinventing yourself.
LN: Who has been influential in shaping your career?
RV:Most of the founders have had a crucial role in my development. Founders of Pepperfry Ambareesh Murty, Ananya Birla from Birla group, and Preeta Sukhtankar from The Label Life have helped me understand and improve upon the challenges in a start-up. However, Kinnar Shah is one mentor that I can call and take feedback from at any time. Currently the CEO of Cub McPaws- A child clothing online brand, he has helped me in my professional life to deal with the decision and taught me the process of moving in the right direction.
Ex-CEO of Burberry- Angela is another mentor with whom we both connected as we had a similar origin background. Currently, in a social role, she has inspired me to take up social work once I have enough stored in my bank account- Laughs aloud! That's the end goal claims RV, giving back to the community.
My mother-in-law has been my backbone and support during my workaholic life. She has helped me keep my mental peace when in office, and strong support in my life to back me in all my career journey. My husband being in a stable job has also helped me take challenges in multiple start-ups and take care of my kids.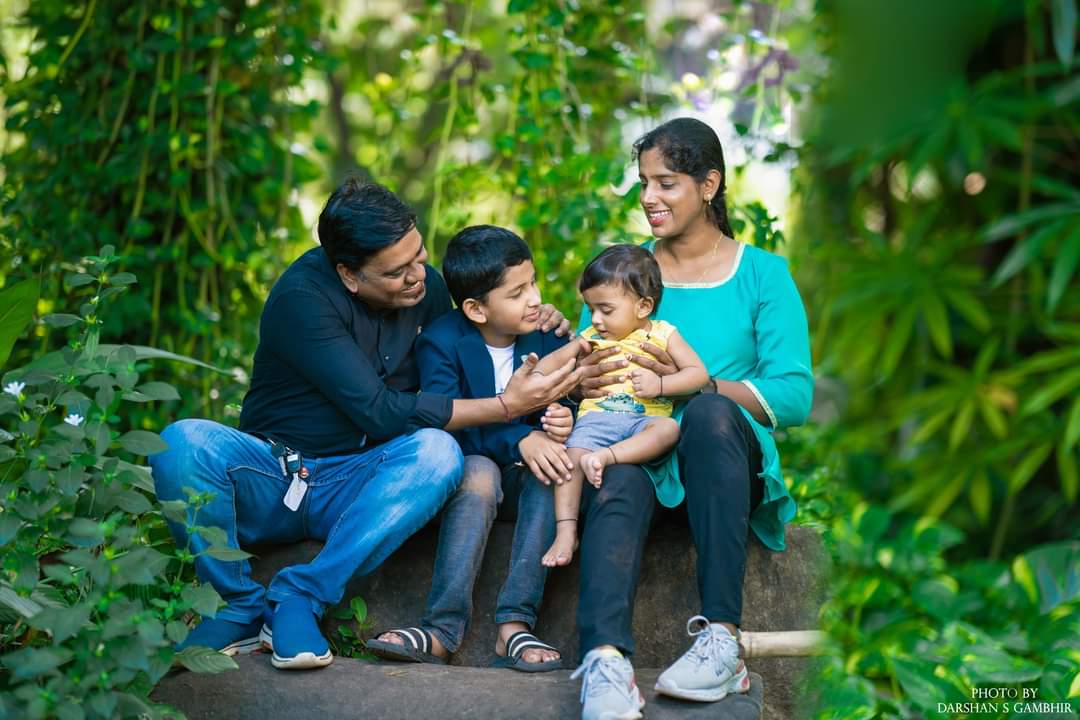 LN: What are the critical decisions you make for LogiNext
RV: My role involves finding opportunities in almost everything. Since I am the Finance and Legal head, whether it be a contract for a transaction or we develop something new, there is always an opportunity to do something for your company. Trend analysis, business analysis, and study of competitors are some of the critical things I look into.
People feel that accounts and taxation are boring, but it's not. LogiNext provides me the opportunity to attend legal calls, whether it is client or vendor, and be a support function to the team to better manage growth strategies.
LN: How do you help mold people with lesser experience on their LogiNext journey?
RV: I feel people think that accounting and finance are difficult. But for someone who's completed CA or is from an accounting background, it's all about knowing your basics correctly.. Whether it be inventory, manufacturing, or the service industry – the only focus should be the right basics. Being a subject matter expert is the key to success. If you are a fresher, then learning is something we should focus on. LogiNext can help with learning and that too in a fast-paced environment. You get to become a subject matter expert and improve yourself by investing in yourself.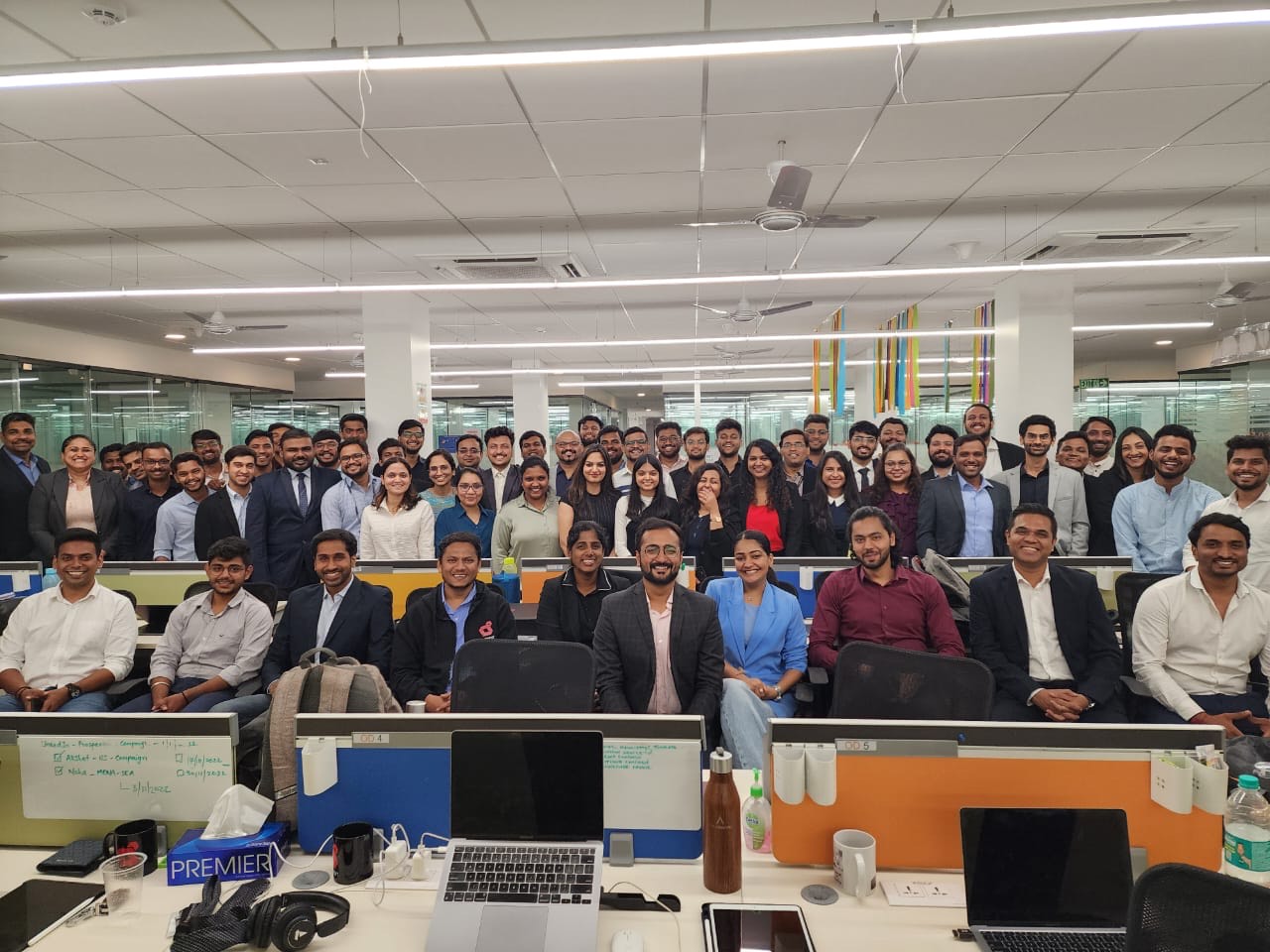 The young team has helped me take life more easily, and reduce the complications attached and I love this environment. We give a free hand to anyone new joining the team and will put in the extra hours, to help them become masters in their area.
LN: Tips you would like to provide freshers joining the finance role.
RV: You don't come for an industry or organization, you come for your learnings. One of the key lines by my mentor that has stuck with me states- Saraswati ka dhyan karo, Laxmi apne aap ati hai. (Meaning: Focus on improving your knowledge, the money will come by itself.)
Always keep the hunger to learn. When the company grows, you grow and you should try to contribute to its growth. Setting up measurable goals will help achieve the targets to meet the expectations.
LN: Advice to those joining the leadership role.
RV: People joining the leadership role usually come with vast experience, which might make them reluctant to learn. This cannot be a mindset in this organization.
When you go to senior management with a problem statement, you are expected to have a proper study on the subject matter and have a solution to back the issue.
When you feel you are right and have to put an argument forward, you should be strong at doing it. You might face disagreements, but you should ensure they are aligned with the goals of the company. Agreement or disagreement, this organization helps you make a point.
LN: What are your best memories at LogiNext
RV: 1) I love dancing and this organization has given me multiple opportunities to be on the dance floor. I can get high on dancing before getting high on alcohol!
2) Our Greece Workation was the best that the company has offered.
3) The arguments with Dhruvil are something that has offered me great learning experiences and helped me improve at the same time.
LN: Tell us about your hobbies and interests.
RV: 1) I love drawing. I am a mehendi artist and can replicate any mehendi design (though it might take 3x more time).
2) Cloth designing is another hobby, especially the traditional Indian wedding which I have done in the past.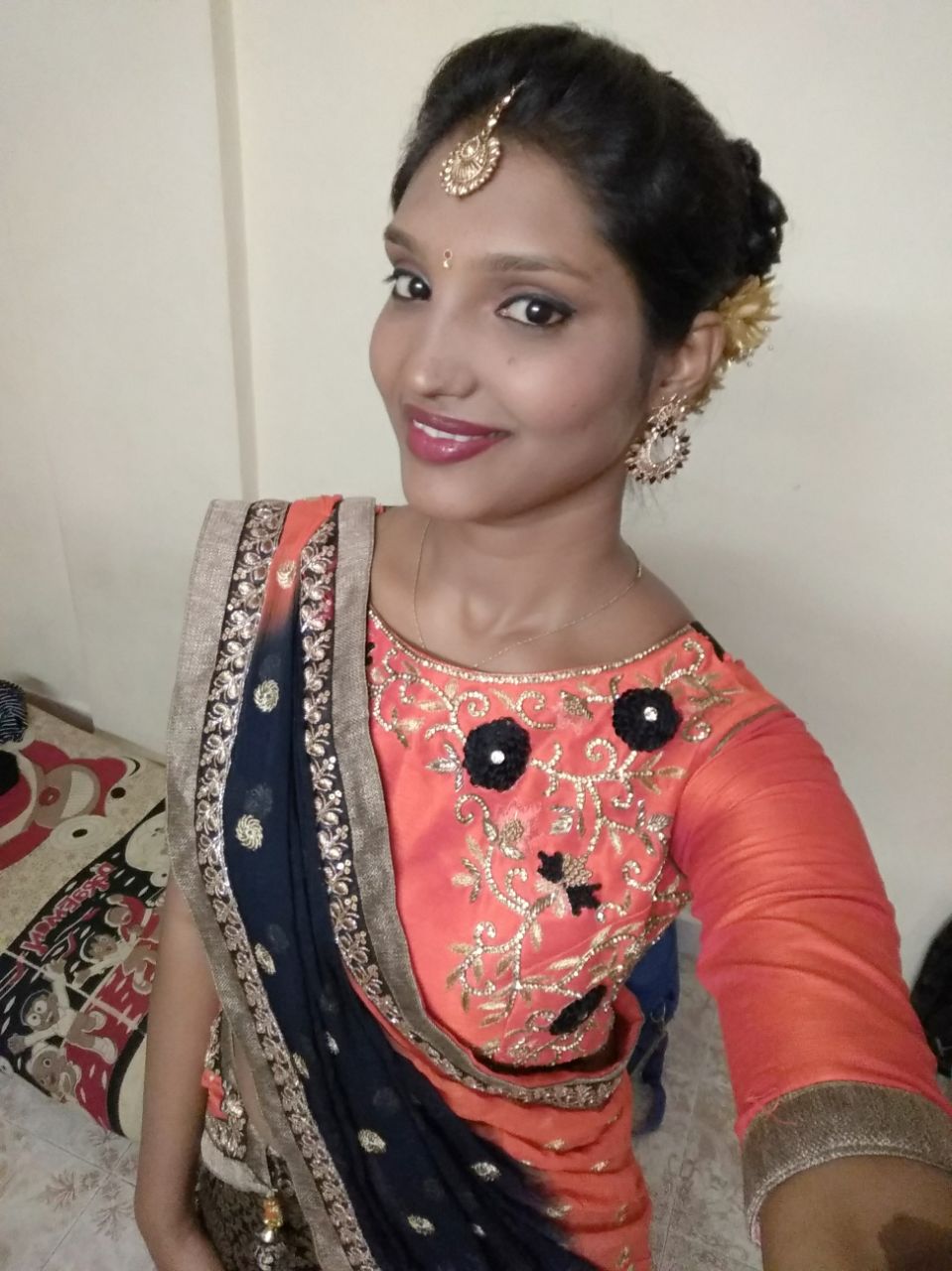 3) Being a makeup artist is something I love for my fellow friends.
LN: Are you a book or a movie person?
RV: Well for a change, I am primed to handle both. Before my CA studies and during my college days, I have read all of Sydney Sheldon. Instead of watching reels, watching F.R.I.E.N.D.S. gives me instant relaxation.
I am a die-hard Malayalam movie fan to the extent that I have watched Manichitrathazhu at least 25 times and Drishyam more than 5 times. The most recent favorite is Jaya Jaya Jaya Jaya Hey. Any movie with comedy and a message interests me.
I want to clear the notion that people have that South Indian movies are only about over-the-top action and fight scenes. There are so many simple movies based on our daily lives that you can easily connect with.
I also love animated movies and have watched everything from the Ice age series to Bravo, to any animation that catches my attention.
LN: What's the superpower you would like to have?
RV: The ability to read someone's mind is the trait I would like to have. I trust people easily and have seen it get backfired many times. This will help keep negative energy out of my mind & life.
LN: What's the one thing you would like to change in the world?
RV: Global warming! At the rate at which we are exploiting the environment, there would be nothing left for future generations.
Ragitha concludes that someday she would write her biography with this piece being a short glimpse of the long story. She truly believes that if you want something dearly and work hard for it, you will certainly bear the fruits sooner than later. 
She closes the session by giving a message to all the women out there- You just need to choose the right company and background and believe in yourself to cut the stereotypes and be a women leader at a senior level.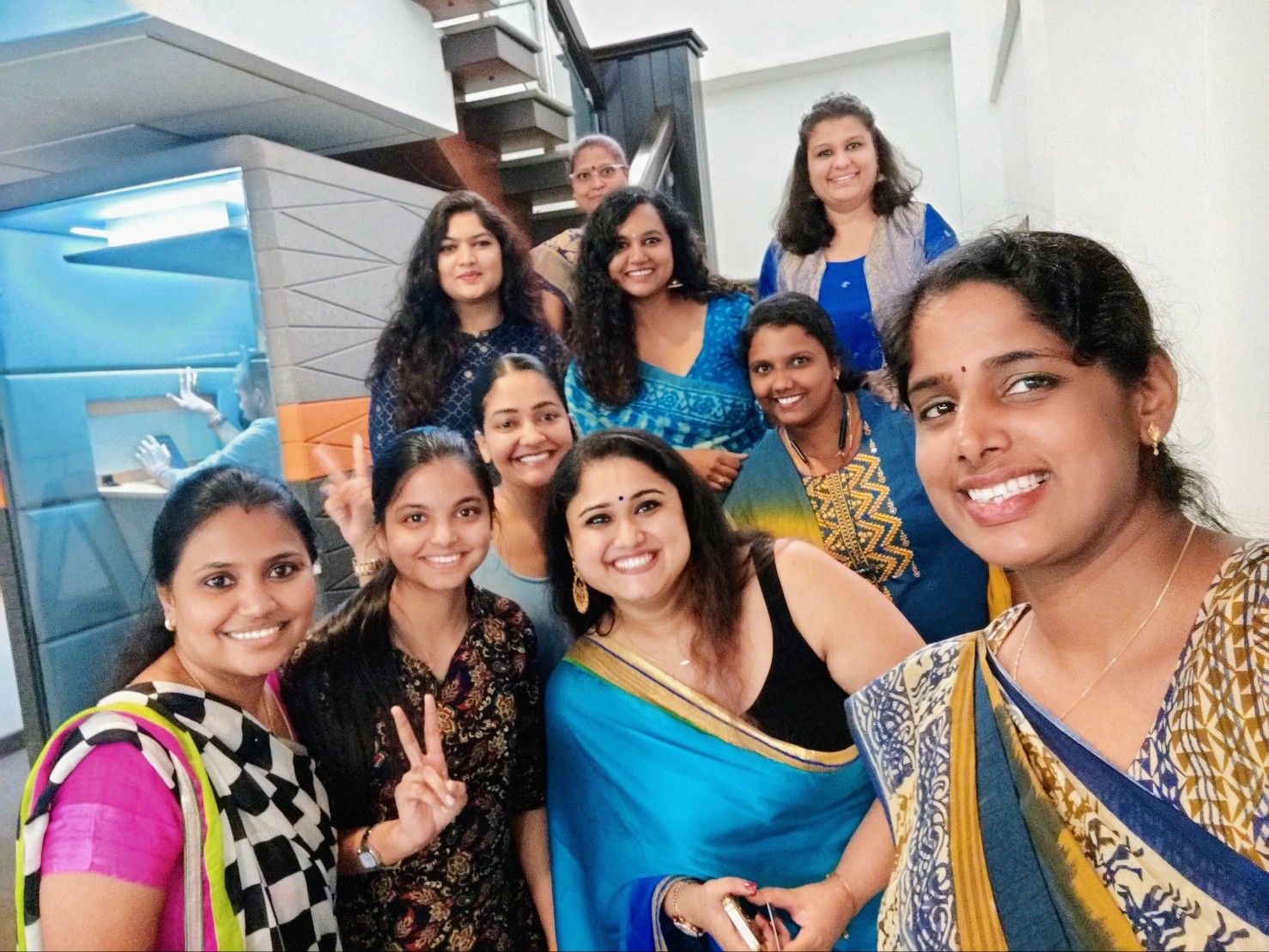 Stay tuned to read more stories about those taking LogiNext to the next level.
We're hiring! Join our team, and be a part of one of the fastest-growing SaaS companies globally.
11