How does driver tracking in logistics software help improve fleet efficiency?
Businesses continuously strive to improve their logistics operations and modern logistics software can come to their aid. One of the best ways to enhance customer experience is by offering them a tracking link to their order. As customers' demand for faster deliveries kept increasing, businesses had to look for a viable logistics software solution to meet this demand. One of the easiest ways for businesses was to give their fleet a driver app installed on their mobile device. The driver app would give live and accurate driver tracking to both- Operations and the customer. It offered businesses an affordable logistics software solution that would help not only with tracking but other enhancements like route planning and optimization.
The driver app installation gave companies complete visibility of their fleet. Whether it was a delivery truck, van, or bike, drivers were able to be contacted and had their driving habits monitored, which helped improve fleet performance. A transportation management logistics software with help of live screens and a control tower offer real-time driver tracking, plan and schedule routes for delivery, provide accurate ETAs, and collect proof of delivery.
Key features offered by logistics software include:
As transportation volumes keep growing, logistics software has become vital to digitizing logistics and supply chains. Whether you need to track shipments, optimize delivery routes, fleet tracking, or oversee complete operations, investing in logistics software will help streamline the operation.
-Real-Time Route Tracking- Ensure a hassle-free delivery experience with real-time route tracking. With custom URLs sent to customers, brands can leverage this in personal branding. The result? Customers no longer need to await impatiently to know when the courier will be arriving. Also, some customers might be tempted to order again to get additional benefits added to the tracking URLs.
-Auto-Allocation- Demand forecasting and ensuring there are sufficient carriers to get orders delivered within the set time will improve customer satisfaction. As drivers will be allocated to stores that observe higher order volumes, the auto allocation feature is simply the best solution to meet customer demands.
-Driver Controls- Divers are an integral part of the supply chain. Driver shortage was a main problem area that plagued the industry. Hence keeping your drivers happy would hold the key to the retention of employees. Letting the drivers turn on/off their status, mark break time, capture proof of delivery, order transfer, driver gamification, accept/ reject orders, etc., can be done using a driver app. This will also help understand driver driving behavior and improve fleet operations.
-Reports and Analytics- A major reason for companies to switch to logistics software is the ability to offer historical data. As data of every day operations would be tracked, this will give operations managers time to create efficient strategies to improve their supply chain. Details such as trip completed, planned, distance traveled, auto assignment analytics, customer experience summary, and more can be found in the reports and analytics dashboard.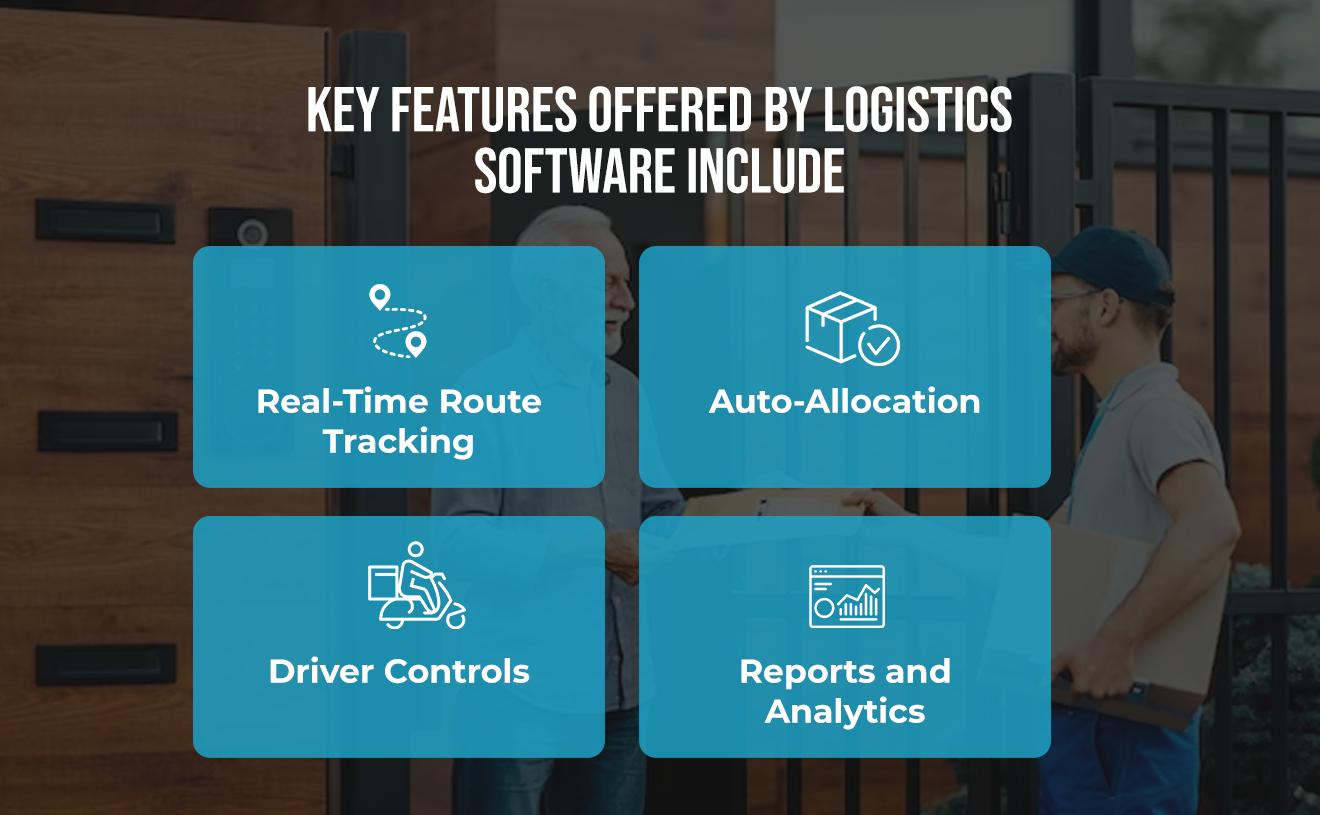 Benefits of logistics software in supply chain operations:
When you are looking for logistics software that offers you a complete package, ensure they offer solutions for planning and managing production, delivery, and return. These are the benefits you can be assured when you find your logistics software-
-Refine Transportation with Automation: Logistics software can help reduce and simplify logistics costs. It will help in the creation of optimized routes, plan deliveries, and assign orders, which all lead to making relevant decisions and eliminating paperwork.
-Faster Deliveries: One of the major issues facing the logistics industry is delayed deliveries. Incorporating logistics software that can get information like driver tracking, delivery routes, and assigning suitable drivers based on skill sets will lead to reduced shipping delays.
-Minimize Human Error: Logistics operations involved lots of human intervention that led to order delays, improper driver assignments, and more. Logistics software will seamlessly process the data which helps reduce human intervention leading to reduced delivery delays.
-Reduce Operation Costs: Logistics software helps find the best drivers for deliveries, improves the number of orders carried out per trip, and finds sustainable delivery routes. This, in turn, helps reduce operations costs, improve order fulfillment rates, and enhance customer experience.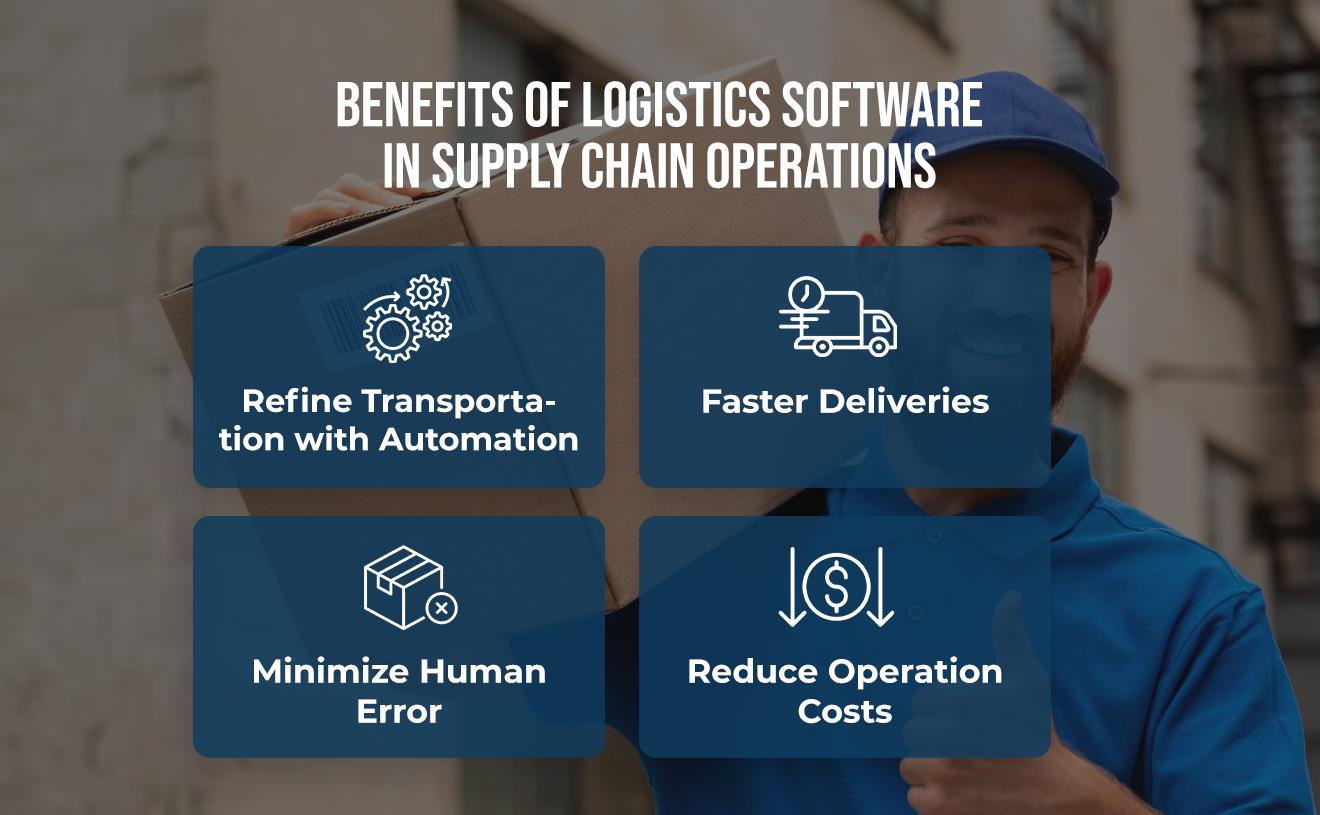 LogiNext ​​is one of the top companies offering driver-tracking software for logistics operations. We have helped refine transportation by improving crucial aspects like fuel consumption, fleet management, etc. Having contacts in 200+ global enterprises, we have helped businesses streamline their logistics operations. Contact our expert by clicking the red button below and enjoy the best logistics software can offer!
19