Decoding The Secrets of a Successful Sales Career With Shobhit Elhance on #WeAreLogiNext
This article is a part of the #WeAreLogiNext series of articles where we focus on people's journeys that power the company.
In this article, we have covered none other than the AVP of Business Development at LogiNext, Shobhit Elhance. He has been in the industry with a wealth of experience spanning 20+ years. From hopping states (in childhood due to his dad's transfer role at UPPWD) to living in Iraq for three years and leaving for London for higher studies. Shobhit has worked in multiple sectors constituting banking, insurance, education, real estate, and logistics. He has been instrumental in helping LogiNext's growth in Dubai and the MEA market. With 5+ years of experience working at LogiNext, Shobhit shares his thoughts, tips, and advice to have a successful career in logistics and sales.
LN: Introduce yourself to our lovely LogiNext family…
SE: Hello, I'm Shobhit Elhance, with 20+ years of experience in sales. My childhood upbringing was in Allahabad, India. I lived in a nuclear family with my father working as a Chief Engineer in UPPWD (Public Works Department). He used to get transferred every three years, which brought about me experiencing multiple regions and cultures. I also got the opportunity to be in Iraq in the early '80s, when there was a war between Iran and Iraq. Later I moved to Kanpur, but my base location is Lucknow. I completed my graduation from Delhi and later spent around 7 years in London. I completed my post-graduation certification in Marketing and completed my MBA from the University of East London in early 2001. After working for a few years in London, my parents bribed me to come back to India with a car and a home, and I made my return in 2004.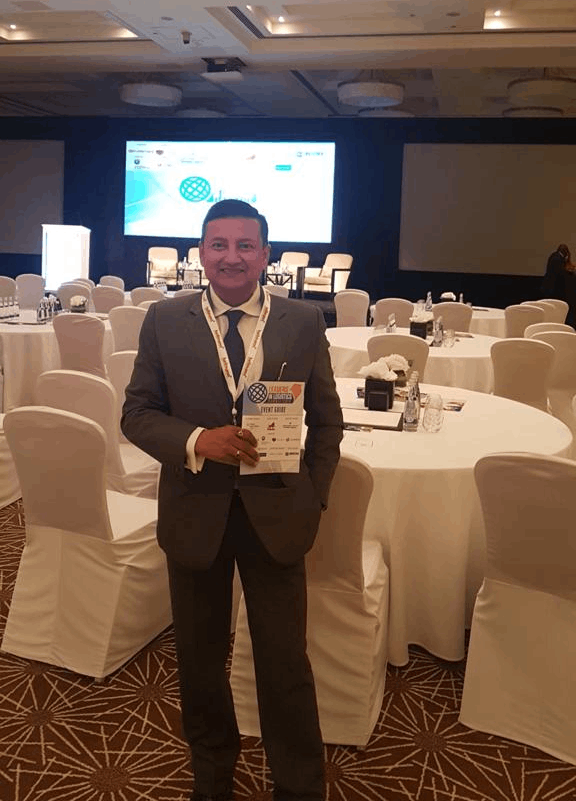 LN: Tell us about the time in Iraq…
SE: Well, I was quite small when I was in Iraq but have some of the moments etched in my memory. The war was still on between Iran and Iraq. Whenever we had to travel to Kuwait, I have seen bullets flying past. Saddam Hussain was the president and he was a dictator, even my pencil box had a photo of him! We had his photos on cars, residential areas, and it was a very conservative environment, not how it's today. However, we had a safe UPSBC compound, which was a much more peaceful and secure environment.
LN: Having worked for 20+ years, what were the different roles you had undertaken?
SE: I started my experience in the banking sector with HSBC in London, I also have worked with Royal Bank of Scotland. After returning from London, I found adapting to the culture, monetary aspects, and environment difficult. I finally found a breakthrough at an insurance company and this is where I found myself thrown into the deep end in sales. I learned a lot about managing Indian sales, and team handling. I was fortunate to work for Bajaj Allianz, a trading company in Delhi, and Educomp solutions, all in sales, but in different sectors. I finally joined Daffodil software which was one of the best learning experiences in my career.
Daffodil's CEO Yogesh had hired me and he wanted me to handle the vertical named Applane. We had the product ready (ERP) but with zero clients, here I also developed my IT skills. As we grew, I was able to increase our clientele from 0 to 200+ customers pan India and across Dubai. My role also included hiring, appraisals, building a brochure and contract from scratch, and of course expanding business across India and MEA. After three years, I got an opportunity with Gamut Infosystems, which focused on real estate ERP, where I handled alliances across the Middle East, Southeast Asia, and European markets. Then came the demonetization, which caused a huge plummet in the real estate market. I had started to look for further opportunities in other sectors, and thus came the knocking of LogiNext.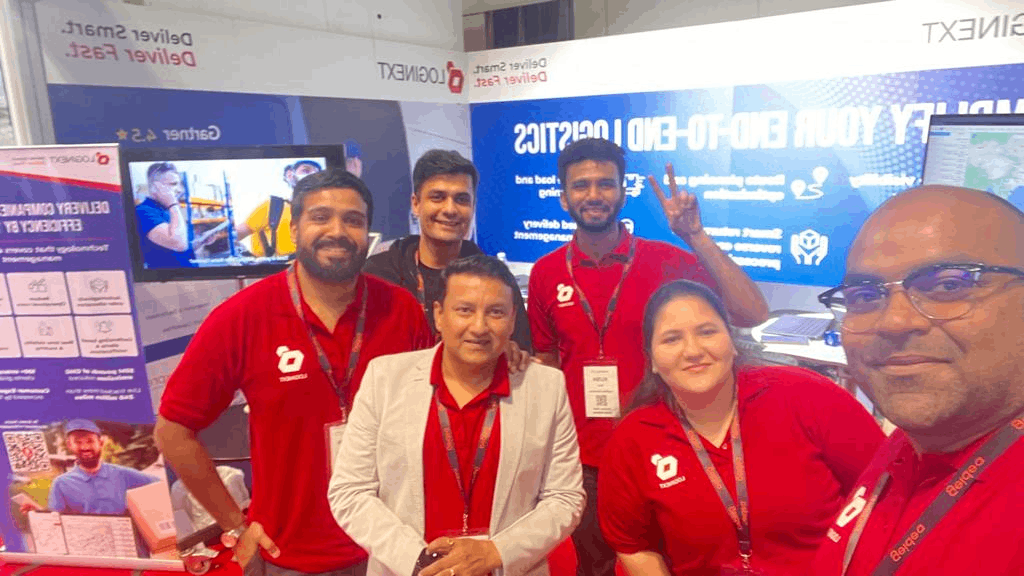 LN: What made you choose LogiNext as your next venture?
SE: When LogiNext came knocking, I researched about the company and this is when I came across a youtube video. LogiNext's CEO Dhruvil Sanghvi stating he wanted to build the Google of logistics, was inspirational for me in joining LogiNext. Watch the complete video here. Understanding Dhruvil's vision, his need to meet Google's standards, and understanding logistics pain points globally were the main reasons to join LogiNext. We were operating in India and SEA markets at the time of joining. I saw the opportunity to take the product globally and expand into MEA, APAC, and Europe. This was the challenge I was keen to undertake and improve my skill sets. 
LN: What were the challenges during the first year at LogiNext?
SE: My main concern was relocating to a new city, from Gurgaon to Mumbai. Dhruvil and I discussed the possibility of working for a year in Mumbai and later changing my base back to Gurgaon. I used to travel back and forth with Mumbai-Gurgaon during weekends to spend time with family. Within three months, I was offered to find new revenue streams from the MEA market. With hard work and some luck, I was able to get 3-4 clients in three months and now the travel was between Mumbai-Gurgaon-Dubai. It was the best learning experience as myself and Dhurvil would travel together for the first two years to expand the market in the Middle East.
LN: How was working with Dhruvil like?
SE: Working with Dhruvil is like working with a perfectionist. You get to learn a lot, especially the granular details. The eye for detail and the vision he saw for an opportunity to grow were remarkable and something that motivated me to enhance my skill sets. Even after 15+ years of experience, working in different organizations, I had never met such a young and dynamic individual. His product knowledge and the way he would make a pitch were quite convincing. He was quickly able to set up a process and had a hawk-like focus on his mission and vision wherein even the largest companies find difficult to achieve even after years.
LN: What are the learnings that you have gained from LogiNext?
SE: At LogiNext, you get to work in multiple sectors. For example, in the insurance sector, I was mainly dealing with B2C. In the banking sector, you work closely with customers, in trading, you look after the trade and in the education sector, you deal with schools and colleges. At LogiNext, you get to work with CEP, Transportation, F&B, FMCG, QSR, Retail, ECommerce, and more. Every day is a new learning experience, where I have gained knowledge even from my juniors. I have never worked with such a young team, this helps me to always be on my toes as their energy gets rubbed off on me. It makes me more passionate and helps me adapt to a new environment. Well, now you know my secret of staying in the organization for 5+ years. 😉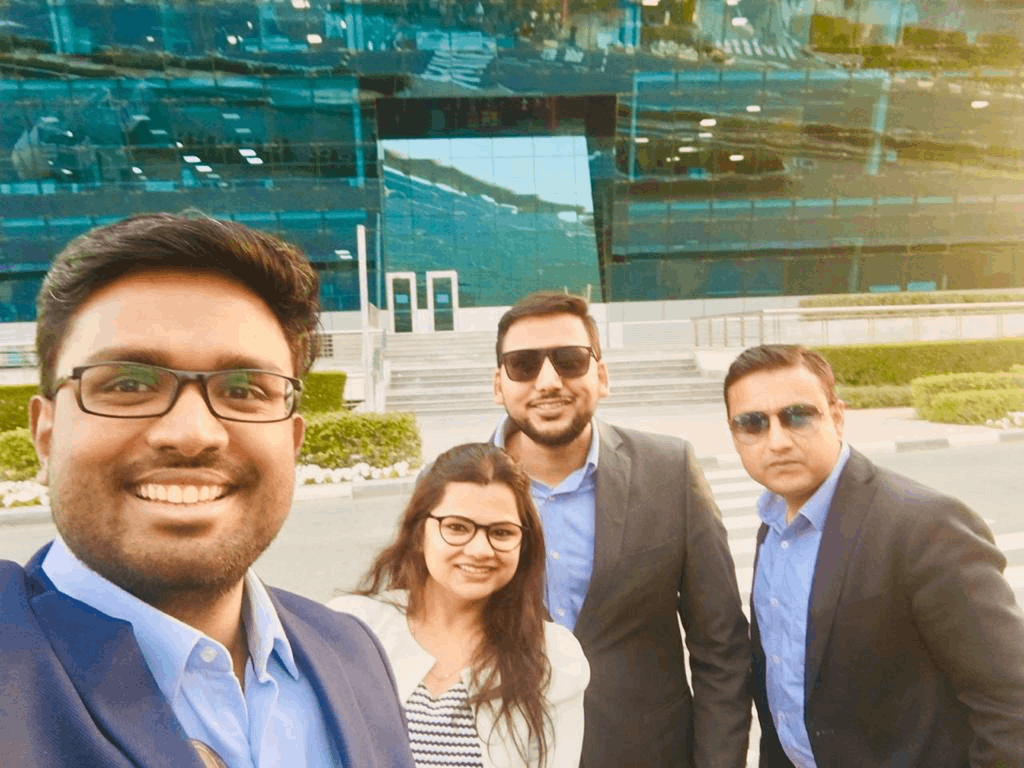 LN: What tips would you like to share with individuals starting their sales journey?
SE: The first tip would be to be passionate about what you are doing, without passion you will never get the desired result. If you are fresh out of college, there might be a lot of noise surrounding you but try to listen to the positive feedback. Be focused, do what interests you, and always give your best shot. Never just focus on the result, it's just a byproduct of your hard work. Never stop learning, always pick up something new, and learn from your seniors, juniors, and your colleagues. Lastly, never treat your job as a 9-5 job. You should be passionate, and task-driven and ensure that your boss never comes to you on whether a particular task is complete or not. This will help them not only grow in their career but also in life. Working hard and partying harder is my mantra!
LN: Who are your inspirations?
SE: My inspirations are my father and my wife. My father is an organized person and follows a set task. Whenever he goes out, he always has a list of tasks on what he has to do and what needs to be accomplished. Even at this age, he's an avid reader and pushes me to get into the reading habit; however, I am not much of a reader. But I have followed in his footsteps of always being a planned person, which helps me keep calm and composed whenever I go outside. My wife has always been a top performer, she was the AVP with Genpact and now VP (Technology Hiring) in Teleperformance. She completes quarterly certifications and ensures to be updated with the latest trends, which helps her remain a top performer. This motivates me further to do well.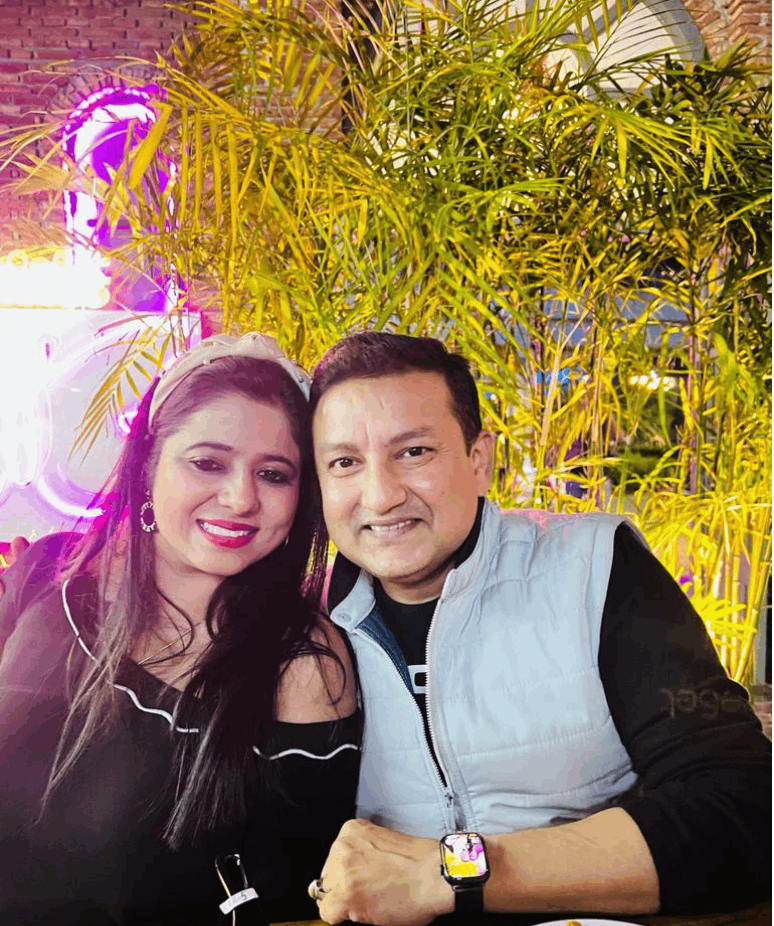 LN: How do you manage your work-life balance?
SE: When you are in sales, that's an important aspect that one needs to balance. I will be honest, initially, I found the going very tough. My parents used to live in Lucknow, I had flown down to Mumbai, and after my daughter's birth, my parents moved in to help support my child. I also had a 24*7 maid to help look after my daughter and help with household chores. I have made peace with myself that if I have to travel, it would not be more than 12-15 days. On returning from the trip I would spend quality time with my family. I plan my schedule to give equal weightage to trips as well as family. I also like traveling, and taking short vacations with my family wherever there is an opportunity.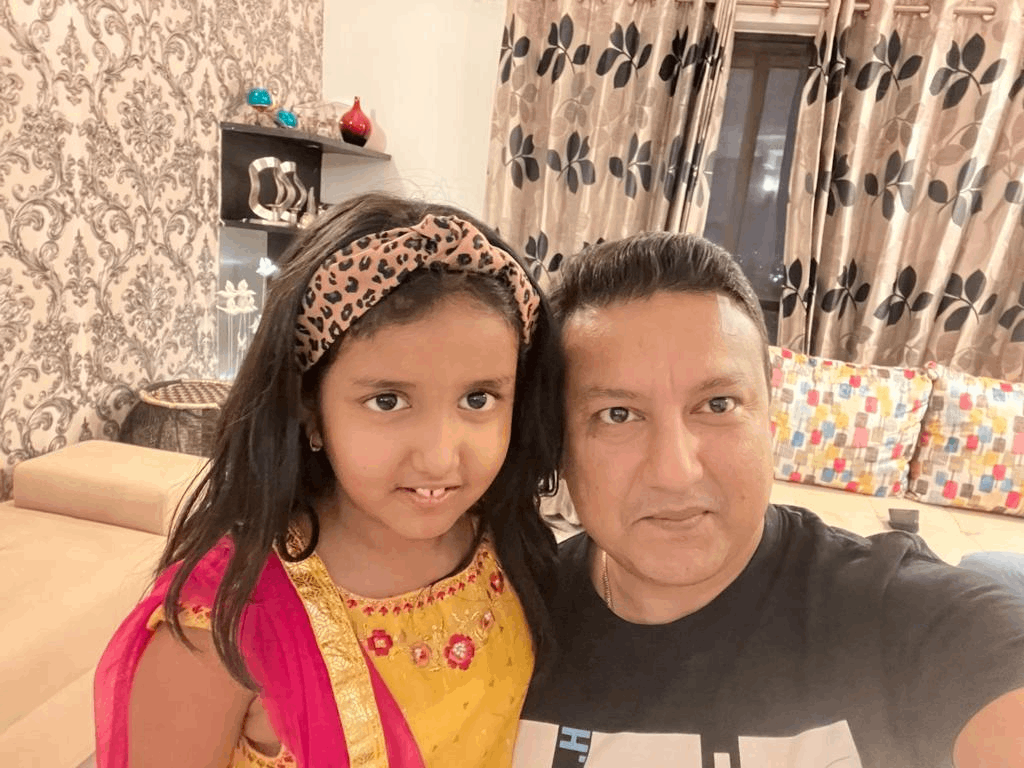 LN: What are your best memories at LogiNext?
SE: Our latest outing to the Maldives is my most memorable moment. It was our first company international outing and we had a great time. It was a great opportunity to get to know people from different teams, countries, and offices, and what a better place than the Maldives! The trip to Khandala was another memory that still sticks with me to date. I hope we continue to arrange such trips to get to know each other and create a stronger bond.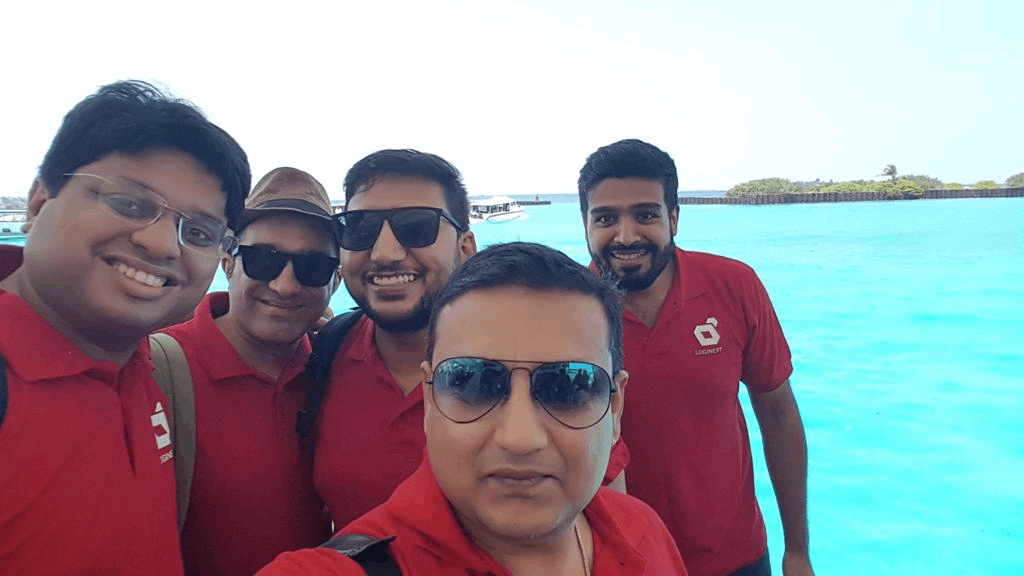 LN: A piece of advice that you usually give or has stuck with you-
SE: The one piece of advice that I give and follow myself is not to be ordered around. I know my tasks, in my last 20+ years of working in sales, I have always carried my laptop with me. Wherever I am, I always check my emails at the end of the day and will rely on them. A person should always be focused on his/her job, be self-independent, and be self-initiative. If you know what needs to be done, you should not wait for others to tell you what and how to do it. Try to complete your tasks at the earliest, as keeping them piled up will only increase the laundry.
LN: Tell us about your hobbies and interests.
SE: I love playing badminton, but unfortunately, I don't get much time to play. I have started playing pool, which has helped me relax, especially during international travel. If I am free, I also like to watch movies.
LN: What are your favorite movies?
SE: I like action-packed movies. I also watch Discovery movies, which show facts, wildlife, etc.
LN: A superpower that you wished to have?
SE: I would like to read minds. I don't think any sales guy will argue with me. It would be easier to sell and close more deals and make more money! (Laughs!) 😉
LN: If you would change one thing in the world, what would it be?
SE: For me, education is the key. Every person in the world, whatever class or race one belongs to, should have compulsory education. This will help them understand life, and how to run and live their life. Basic education across the country should be made mandatory.
LN: What's the best thing about your role?
SE: I love traveling and meeting new people and cultures, which I get in this role. Exposure to different industries, and learning and my adaptability to learn and understand from colleagues. Lastly, the freedom to grow is quite vast in this organization. Dhruvil and co. believed in me, and put their faith to help the business grow and take it to new heights.
LN: What is something that people don't know about you?
SE: I'm a big-time party person. I have had some of the best times with Dhruvil, Mradul aka MK, etc. Whenever I am in Mumbai, there is always a party. I firmly believe in the work hard, party harder motto. After working for 10-12 hours a day, I make sure to party with my friends or my wife.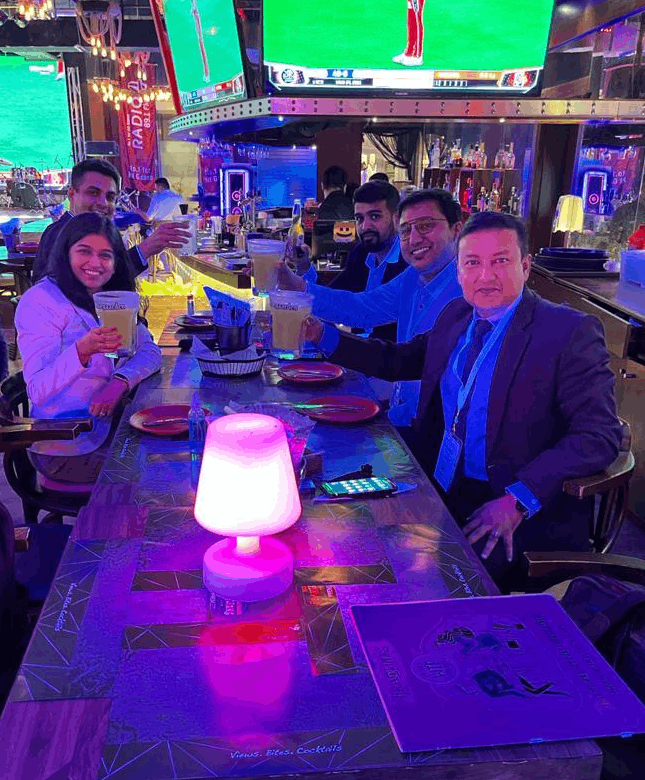 To conclude, Shobhit adds, I always believe in giving the best shot, and never regret it afterward. Even if you fail, once twice, or thrice, you will never fail the fourth time. Never think of the result when given a task. Give your best shot and I am sure you will most like to get the best result.
Stay tuned to read more stories about those taking LogiNext to the next level.
We're hiring! Join our team, and be a part of one of the fastest-growing SaaS companies globally.
18