Era of curbside pickup and beyond: tips for eCommerce firms
Curbside Pickup has been picking up pace from a couple of years now and the pandemic has given the trend a push. Large enterprises have adopted to giving customers more options and curbside pickup is an innovative low-touch solution that customers are choosing. Even SMBs are leveraging the trend and figuring out ways to enable such pickups. At LogiNext, we've helped several firms in their digital transformation journey and enabling a smooth curbside pickup is one of the crucial factors in this journey.
To understand curbside pickup, let's consider a typical process flow – A customer places an order through a website or a mobile app. He chooses 'curbside pickup' as the delivery option. The app then allows the customer to select a preferred pickup time (usually the same day) and precise location. The location could be the store front or the parking lot of a store, or even a warehouse. The store attendant sees a new pickup order entering the queue in the order management system.
At the designated time the customer arrives at the store and knows exactly where the pickup spot is. The store attendant is notified of the customer's arrival well in advance. He carries the order to the designated pickup spot, customer is identified, a quick on spot payment is made and the order exits the order lifecycle.
This article discusses the prospects of Curbside Pickup for big businesses and how small businesses may also be benefitted from it. We are also going to discuss how digital transformation plays a major role in bringing together businesses, logistics, and satisfied customers.
Why are businesses opting for Curbside pickup?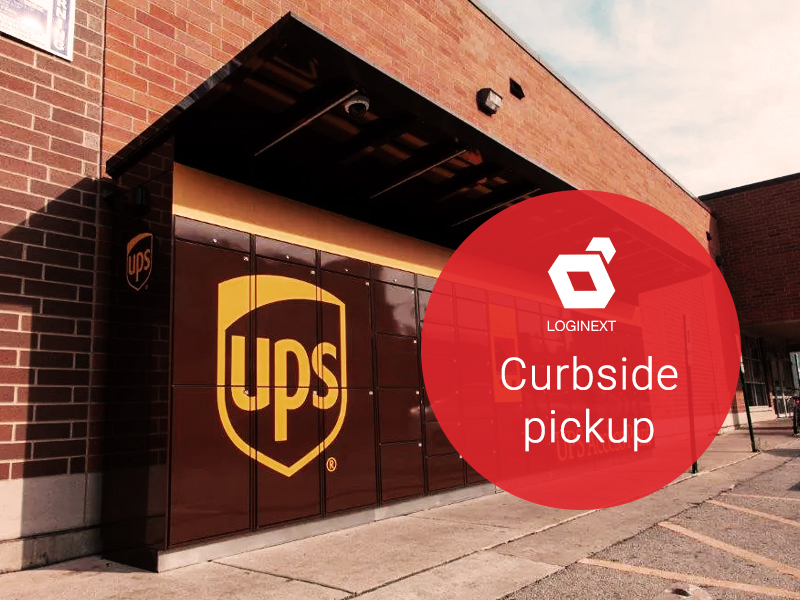 Let's try to answer this question in the light of restrictions imposed by the Covid-19 pandemic.
Logistics is the industry that reacts rather strikingly to any worldwide economic upheaval. Be it the World wars, the Great Depression, the economic crash of 2000, and now the Corona pandemic.
It's interesting to note that the graph which has always shown an upward spike throughout all these economic storms relates to E-commerce and the Food industry. Raising competition in the E-Commerce and Food retail market along with growing demands by consumers for better, quicker, and reliable services have prompted businesses to be more innovative and customizable.
Since the pandemic, online ordering has become a new normal. Last-Mile Delivery is booming but also feeling the pressure of demand. In some scenarios, the consumer may prefer curbside pickup to home delivery.
If they are on the go and want to eat at their favourite QSR but want to avoid sitting in- Curbside pickup may be a quicker way for consumers to get what they need, considering a longer wait time for home deliveries. Consumers can also avoid damage in transit or due to bad weather by picking up at the store.
Offering curbside pickup option to the customers in addition to home delivery offers a two-pronged approach to achieve business continuity and a happy customer. It saves cost, reduces ETA, and promotes a safe contact-less way of going about it.
How to offer curbside pickups? Key points to remember before implementing 
Several factors need to be considered before you are ready to offer a curbside pickup facility to your customers.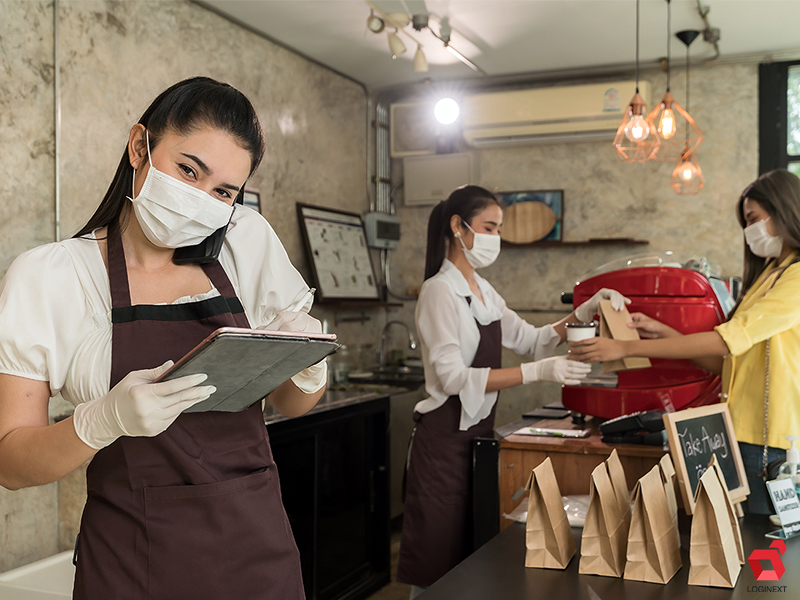 Let's say a large size grocery store also takes online orders and may have its own delivery logistics in place. With a sudden influx of online orders the delivery time has increased, the number of trips a delivery agent has to make also increases and the trips may not be optimized for fuel-saving, time-saving, and the number of customers serviced in a time frame. A customer might not want to wait for 3 days before he could get the supplies for baking a surprise cake for his wife's birthday.
If the grocery store lets the customer pick up his order from the parking lot of the store, now that will solve a lot of problems. But,
Does the store clearly categorize curbside pickup order and home-delivery order? Is there an order management system that tracks the flow of curbside pickup order?
Does the store have ample parking space to accommodate arriving customers at a given time all the while maintaining social distance?
Does the store offer them same day pickup time-slots carefully allotted to optimize customer traffic at the parking lot?
How effective is the real-time notification process so that a customer doesn't have to wait too long once he arrives for the pickup?
How does the store implement an authentication process so that a delivery reaches the right recipient?
Are the store agents trained enough to handle curbside delivery orders?
Let's move on to smaller retailers like a pet supplies store, a medical store, a stationery store to name a few. Before the Corona pandemic, these stores may not have felt the need for an online presence. Probably they had a basic website and shared contact number for placing an order over a phone call. They might not see it cost-effective to hire a fleet of delivery vehicles ready at their disposal. What options do they have?
Stores like these need an easy way to quickly come up and running online. They should be able to offer a catalogue of products to their customers and an option for curbside pickup or 'click and collect' as it is popularly called. Such businesses can reap great benefits by tying up with Smart Technology providers in the Logistics space.
The "Dark Stores"
Another beneficiary of digitized order and delivery management system is the Dark Stores. These are more like pickup or/and delivery hubs or order fulfilment centres. With multiple small warehouses spread around a locality, they aim to capture the local last-mile delivery market with minimum cost involved.
Dark stores is not a new concept, but post the pandemic it is seen in a new light. In the pandemic aftermath some traditional stores had to convert their business all together into dark stores or 'online only' stores. And keeping it like that permanently might be on the cards.
However, to operate successfully as dark stores would require solid automation in inventory management, order management, and delivery management – Curbside or otherwise.
How can curbside management technology enhance the experience for the customers?
A retailer's E-commerce website or app integrates with a cloud-based delivery management app like Loginext. The app provides the capability to distinctly manage, track, and optimize curbside pickup orders for the retail store.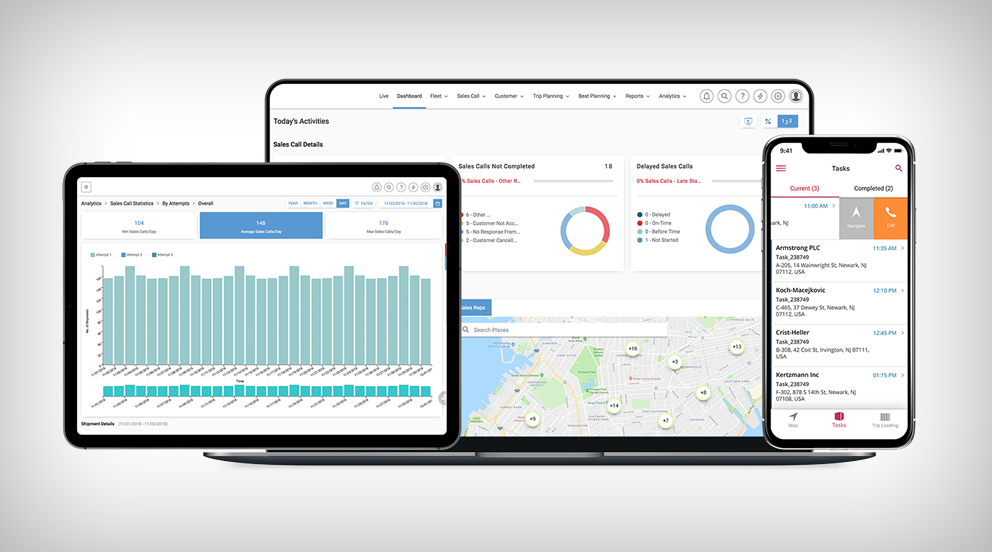 An app in the logistics tech space could provide extra features for retailers with no online presence to quickly 'shopify' their store along with pickup or delivery options. The retailer benefits by expanding its presence without having to invest in a lot of technology infrastructures that do not relate directly to its business.
An AI-powered smart technology app offers reliability in terms of real-time notifications for the retailer as well as customer, customer authentication, contactless bill payment.
The app could surprise its customer by suggesting a low traffic time slot for a quicker curbside pickup experience.
Retailers can leverage the power of AI which is Data.
At what times does a customer mostly opt for curbside pickups
for which products curbside pickup is mostly used
What % of customer order for home delivery compared to curbside pickup
These are a few very basic data points. An AI-based app has the capability to provide extremely complex data points that reveals a huge story behind the sales and profitability of a retailer.
Automation is inevitable. Even though the idea of automation taking away jobs, unmanned flying drones dropping your burger on your rooftop, or robotic delivery agents driving up and down the streets may be a distant vision, or nightmare, for now; however, digital transformation is by no doubt spawning the eco-system in which Retail, Logistics, and consumers function with a high degree of satisfaction.
11