How can you provide an Amazon-like last mile home delivery?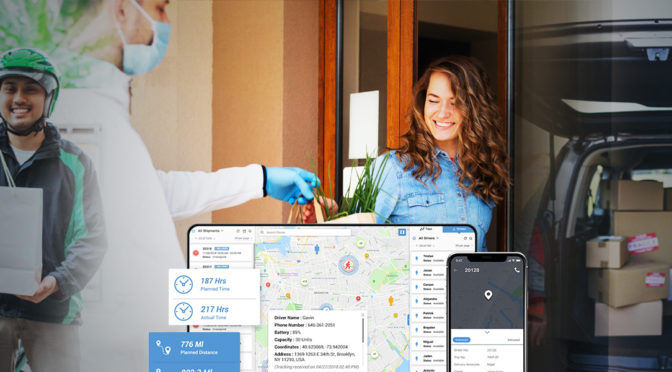 We got together with Marek Rozycki, Managing Partner at Last Mile Experts and Ian Kerr, founder of the Postal Hub Podcast for a session on understanding Amazon from the last mile delivery perspective at the Home Delivery World Europe 2020.
In this rapidly changing world and delivery scenario, it has become of utmost importance for any brand to focus on last mile deliveries. If you're a Fast Casual restaurant or a courier company or any brand looking to own and optimise your deliveries, you can instantly click here for a demo:
Diving into the subject; firstly, we need to understand the Amazon-way to match their delivery standards. During the session, Marek who has had more than 30 years of experience in the logistics industry across Europe suggests looking at Amazon's Flywheel which describes how Amazon put in all efforts to improve customer experience. Amazon has several sellers on the platform along with its own brands which sells the same products and all this leads to a lot of traffic and a wide variety of selection for the customer. On top of this loop, Jeff Bezos decided to put back all the profits in the loop to lower the cost structures which further reduced costs for the customers and improved the experience multifold.
Amazon also has a stringent 14 Leadership principles of which the most important one underlying everything is- Customer Obsession. Your business exists because the customer exists and putting the customer first will help you succeed. With this philosophy, when Amazon was delivering to end-customers, if the courier partner goofed up, the customer would still say that "Amazon messed up the delivery". This got Amazon thinking about the last mile delivery some years ago and over a very short period, Amazon has just changed the game. The company has set a very high benchmark for deliveries and for any brand to stay relevant independently, it'd have to invest in its own deliveries and perfect the art.
This is where we step in. At LogiNext, since 2014, we've been working with partners like McDonalds, Burger King, Taco Bell and more than 150 such clients to own and optimise their deliveries. Before the pandemic, home deliveries were still a growing but small part of the strategy for businesses but the way the world has changed in 2020, it becomes absolutely critical for any brand to figure out their delivery processes and optimise them.
If you use your own fleet to deliver or 3rd party logistics, we can help you automate the entire process and optimise so that you can reduce logistics cost by up to 20% and improve customer experience several fold. LogiNext Mile platform will help you with several of your route optimisation, delivery scheduling and other automation requirements to match up to and surpass an Amazon-like last mile experience.
Many brands also use 3rd party aggregators to deliver but in the long run, the fight for margins makes that route a little sour. Completely owning your deliveries makes sure that you control the customer experience and you are directly responsible for the customer satisfaction. We've worked with several clients to help them achieve this via the LogiNext Mile platform and we see this trend would continue to increase in the future.
25