QSR chains are improving profitability by owning logistics
Globally, Quick Service Restaurants (QSR) are extremely reliant on customer experiences that have to be maintained with uninterrupted fulfilment at every interaction. The pursuit of profits in QSR chains directly reflects their supply chain management efficiency, which includes the delivery of goods to customers. As the market becomes more saturated, QSR chains and fast food outlets are investing in logistics tools for transportation management and prompt delivery. 
After all, the food needs to reach the customer before it gets cold, and the eco-friendly packaging won't rule out the competition so easily. They seek third-party logistics, carrier aggregation, delivery associate management, and delivery tracking systems to maintain their fleet or outsource the delivery process for quick order fulfilment.
Since the relationship between QSR chains and logistics frameworks began, LogiNext has offered high-performance standards for QSR giants like McDonald's, Burger King, and Starbucks to keep their customers happy (LogiNext AmRest case study). With last-mile delivery and transportation management, the delivery process in QSR chains can streamline their supply chain and focus on the quality of food, because the delivery on each order is always prompt and on time. 

Third-party logistics aggregators like DoorDash, Deliveroo have risen, but now QSR chains are taking the control into their own hands by owning the logistics piece. Especially when you deal with fresh goods, QSR chains capitalize on consumer fulfilment through their supply chain management. This article briefs you on how QSR chains are improving profitability by owning logistics. 
Technology that refurbishes the QSR supply chain
During the global pandemic of COVID-19, the QSR chains had to overcome the challenges with an efficient system for route optimization and a robust delivery tracking system. LogiNext has expanded to offer a seamless transportation management system, whether through the QSR chain's fleet or a third-party logistics provider. The best results were achieved when technology was integrated to make the whole process much easier.
Supply chain and logistics tools
While most QSR chains are well-equipped with the advanced requirements of modern logistics and delivery fulfilment, there are some distinct features of top-notch software that can automate hefty processes. A robust framework is necessary for optimum supply chain management and enterprise functionality whether a QSR chain operates its own fleet or via third party logistics.
1. Advanced route optimization
Getting your product to the customer is easy with route optimization and a real-time tracking system. With AI-powered algorithms, the weather conditions are also factored in every order. QSR chains can update their delivery tracking system with effective route optimization. Route optimization helps in effective delivery associate management, where each consigned vehicle or fleet is well aware of the best way to fulfill an order on time.
 2. Accurate ETA calculation
Another feature that maximizes efficiency in QSR chains' transportation management is the accurate ETA calculation, where both the delivery associate and customers are well-informed of the timeframe on each order. This parameter is fine-tuned for each order that comes through the delivery tracking system. Especially with third-party logistics, time is money, and when you have an efficient algorithm to consider every aspect of food delivery, you save time and money on each order.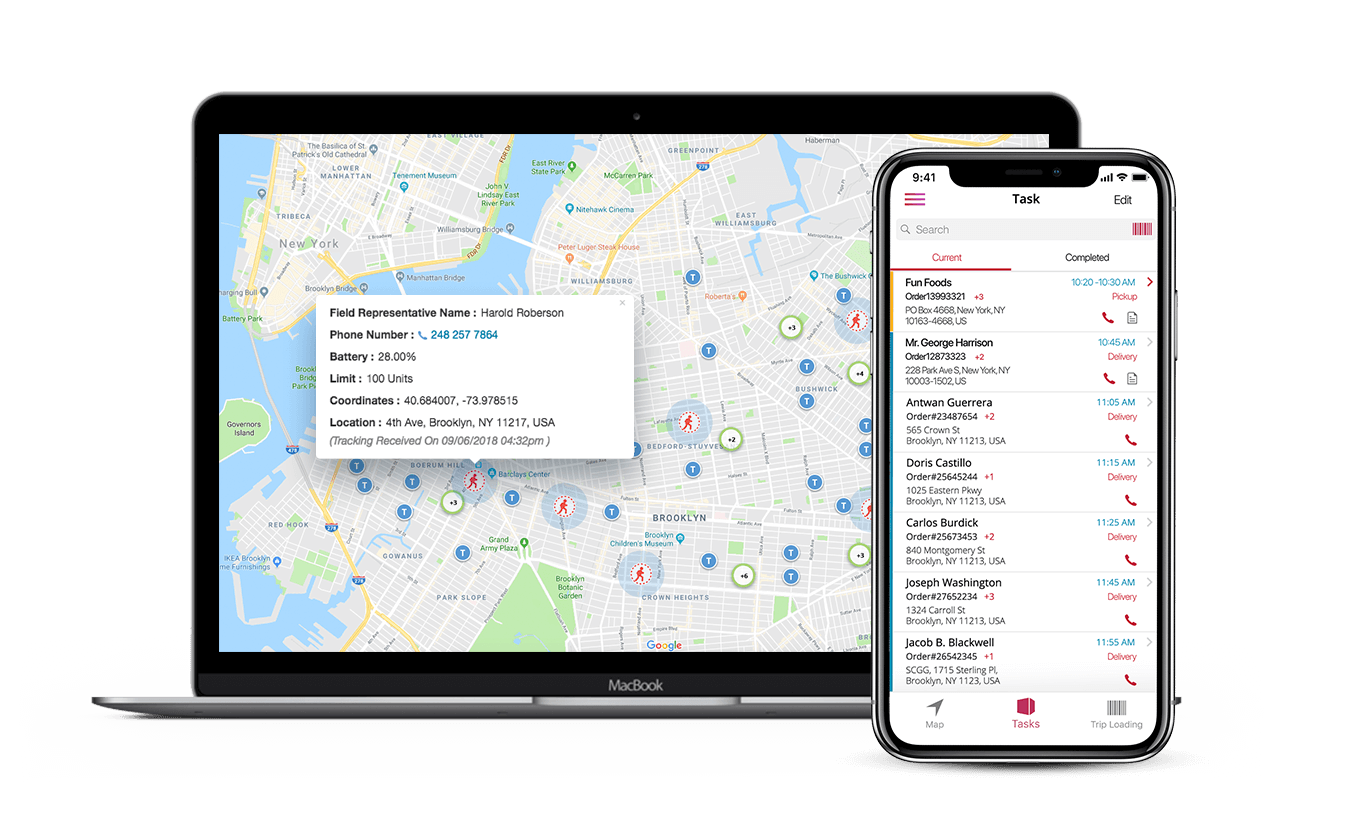 3.Carrier aggregation
Carrier aggregation is the wireless communication technique used to increase each user's data rate, thus speeding up the information transferred over a carrier. By blocking multiple frequencies, each stakeholder of an order placed is updated with a real-time tracking system that boosts the efficiency of interactions. 
This technique translates to effective client relations and increased brand credibility among users. Delivery associates are always aware of the actions taken, while customers can simply track their order in real-time. 
 4. Delivery tracking system
A delivery tracking system and incisive demand forecasting are essential to the success of the QSR chain. With a robust logistics framework, fast food retailers can keep track of the demand that arises with geographical, chronological, and customer data. By always keeping tabs on each aspect of business, the logistics operations can be aligned effortlessly. The delivery tracking system keeps tabs on every single order, delivery associate management, and logistics operations. A business knows what products are sold most and which areas form the highest demand. That way, QSR chains can prepare in advance to make the most of their timely food deliveries. This saves time and saves costs.
With advanced AI tools and integrated workflow environments, business operations from supply chain logistics to demand forecasting can be met with ease and efficiency. Thereby, QSR chains can save time, costs and boost profitability with an increased market share and fulfilling consumer experiences. 
Owning logistics is the way forward
Through effective transportation management, delivery tracking system, route optimization, and technologically robust features, LogiNext strive to equip QSR chains with the best way to manage their logistics. Especially when you're looking to scale up your QSR retail, the logistics aspect should be well-organized.
41