Ekmeet Singh, CEO, Lendbox, In Conversation with LogiNext
Have you heard about peer to peer crowd lending? In the world of limited resources and big ideas, Lendbox has created a differential so unique that it has forced the financial technology industry to stand up and take notice.
We are pleased to invite to our interview platform, a man who is led by a vision, and who leads with innovation. Mr. Ekmeet Singh, Co-founder and CEO, Lendbox. Lendbox has become the biggest disruptor in the personal finance industry in recent times. With the intent to extend the concept of 'lending' to a wider mass, Ekmeet has orchestrated a financial movement that has helped thousands of individuals, entrepreneurs, and companies.
LogiNext Team (LT): Can you brief us about your complete journey from inception to what Lendbox has reached so far?
Ekmeet Singh (ES): The journey has been nothing less than a ride of roller coaster.  I still remember the time when Jatin and I used to brainstorm ideas till early morning in San Francisco. We understood the underserved market very well and discussed the idea with Bhuvan, who got really excited about it too. The informal lending market was 7X of the formal lending market. There was definitely a huge gap and someone had to fill in. With this vision, Lendbox was born. Since then we have invested a lot in building our product, service and team. With every passing day, we are building functionalities in our product to serve next 1 Million users. The disbursement figures that were in Lakhs took no time to reach in crores. RBI noticed the exponential growth of the P2P lending industry and came out with the draft regulations. Lenders gained more confidence because of acknowledgement of the regulator.
We are growing 20% MoM since our inception and are getting amazing response from both sides of the platform. We have been able to bring together a super motivated team and we consider it as our asset. We have almost 75% retention on the lender side, which is highest in the industry. This is because of higher than market risk-adjusted returns. We have learnt every day since the idea of Lendbox was written on that white board.
LT: What were the major challenges that you faced in your journey? What are the key inputs you would like to share with budding entrepreneurs which will help them succeed?
ET: As they say,
"For a journey without challenge, has no meaning; one without purpose, has no soul".
Challenges are inevitable and try to knock you down number of times but success is when you can convert them into opportunities and overcome them by becoming better and stronger. As with any startup, we have faced challenges sometimes from an acceptance perspective when P2P lending was a fairly new concept in India to a regulatory perspective when users used to ask us whether we are even legal to operate in India. Challenge is a pathway to innovation. With every challenge, we as a company have evolved; we as a team have grown. With an exponential growth curve on our whiteboards and a 100X goal in mind, Lendbox team has always managed to turn challenges into opportunities.
My advice to budding entrepreneurs is to follow 'fail fast and iterate until your succeed' approach. If you can build a product in which 10,000 people are interested, you have found the right market-fit. Focus on building value for the users.  Keep your goals high. If you are on hundreds think of lakhs. Build your product as if 1 Million people are going to use it tomorrow. Stakes of being an entrepreneur are high and so are the rewards. Utilize use your time efficiently to build something that you can be proud of in future.
LT: There is a keen consumer interest developing towards the Fin-tech industry. How has it helped Fin-tech to develop into a more consumer centric model? Do you see the pattern changing in the next 10 years? Which other industries do you think are fast catching up?
ES: An area where Fintech wins the race with traditional financial system is being consumer centric. This is where Fintech fills in a huge gap where traditional institutions are mere services providers. By being transparent, convenient and efficient, Fintechs have been able to drag the attention of a lot of new-age and tech savvy users. With users becoming more digitally connected, they are looking for solutions that are more transparent and where they have more control. Lendbox is a 100% consumer centric and transparent organization. We spend a lot of time understanding the gaps and problems faced by user and take action immediately so that user doesn't come across this situation again.
With time, Fintech and, in fact, every tech play will become more and more consumer centric. This is going to be a huge advantage of tech businesses over traditional ones.
Fintech is going to be the flavor of the decade. However, there are other industries that have emerged with growth of e-commerce. Ancillary businesses such as logi-tech have added immense value to the entire value chain. Their major target is to bring in efficiency using technology in the age-old logistics business. As efficiency is imperative for Tech businesses to flourish, I feel LogiNext will be a key focal area that is bound to grow.
Lt: The experience of a customer starting from searching for the right finance solution, up to, disbursement of the loans can be very chaotic and a lengthy process, how has technology helped you manage customer expectations and lower their anxiety during the process?
ES: Lendbox is a digital lending platform. Our end-to-end process is digitized right from origination & sourcing to on-boarding to risk assessment to disbursement to agreements. This is one of the key advantages that we have over the traditional credit providers that we are much more convenient in the entire customer life cycle. Our team is pretty strict with timelines and maintains 24 hours approval and 48 hours disbursement timeline thereafter.
We leverage India Stack (eKYC, eSign, eBank Statements, ePAN verification etc) to create an end to end to digital experience for the users.
LT: What is the specific impact of demonetization on the fin-tech industry? What are the key trends that you have observed in consumer behavior towards digitization post demonetization?
ES: Demonetization has gradually helped GOI push the Digital India initiatives to masses. Though immediately after demonetization, there was a drastic shift of Indian economy to a savers' economy, the benefits for Fintechs started becoming evident very soon.
The outreach of digital payments has quadrupled due to demonetization. Post demonetization, users are much more comfortable transacting online. For Fintech to boom, the payment infrastructure must be really advanced. China is a fitting example for the same.
In order to reap benefits of Digital India, banks have been very open to partnering with Fintechs to co-build products that they wouldn't have done otherwise. The initiatives like USSD, UPI and BHIM are steps towards digitizing payments. It is important to note that with every digital transaction, one more digital footprint is created, which will ultimately be useful for a lending company like ours in order to profile the user much better and offer tailor made products to them.
Recommended Read:Theory Of Inevitability — The Indian Story
LT: Is it possible to see a completely digitized banking sector? If yes, by when can we expect to see this?
ES: For Fintechs to flourish, banks must evolve simultaneously. At the end, Banks will be enablers for Fintech. MNC Banks are moving much faster towards a complete digitized experience. With the advent of Payment Banks, conventional banks have much more pressure to digitize operations. In times to come, 100% digital challenger banks are expected, which will further up the game for Digitizing Banking sector altogether.
Initiatives by NPCI, RBI and GOI will play crucial roles in how quickly we move towards a Cashless India. Cashless India is a dream that will definitely come true. I presume that we will be able to reach a 98% digital penetration in Urban India within 8-10 years. Rural India will take another decade to catch up. Cheaper smartphones and cheap 3G/4G Internet Connections have also contributed to a great degree in bringing in millions of new users into the Digital India framework.
LT: Are you leveraging the big data analytics for consumer targeting? Can you brief us on how has it positively impacted your operations?
ES: Big Data is a core part of the alternate lending businesses and especially for Lendbox. Our business leverages Machine Learning Algorithms to give access of formal credit to the next 100 Million under-served Indian population, which banks are not even targeting. This is our way of contributing the Financial Inclusion initiatives of the Government of India.
No startup in India today can ignore using Big Data Analytics to understand the user and their behavior. Every organization feels that they know their users exactly. It is surprising how many new insights are brought about when we dig deeper into data. It goes much beyond their demographics and interests. Real-time analytics has worked amazingly well in converting a lead to business. There are strong characteristics that are inter-related and one needs to focus on them in order to target the right users. Artificially gauging a person's mind and predicting his next transaction gives an edge to a company in targeting the right user set.
LT: What are the big disruptions that you foresee in Fin-tech industry by 2020?
ES: Last couple of years has been the era of Payments. As mentioned earlier, payment infrastructure forms the basis of almost every Fintech. With advancement in payments, availability of banking data and India Stack, banking tech is the hot flavor now. Blockchain and Distributed Ledger Technology has been the most advanced disruption of our era. There are no doubts that Bitcoins will become a globally accepted currency by 2020. Blockchain will also contribute back to Fintech, as it will make the industry's infrastructure much lighter and inexpensive. By 2020, financial services will use robotics and Artificial Intelligence to address key pressure points, reduce costs and mitigate risks.  Internet of Things will also contribute in a big way by creating digital data about consumer behavior.
LT: Thank you for your time Ekmeet.
ES: It's my pleasure.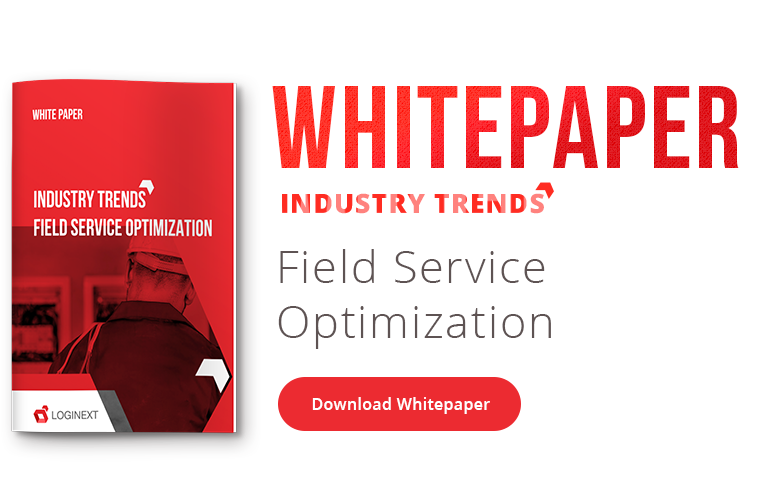 114
2